Smart Review | Tech Out Your Class: 6 Projects to Meet Common Core & ISTE Standards
As parents and teachers, we know that we need to help children become competent and comfortable with technology. But knowing and doing are two different things.
Amy Prosser's book Tech Out Your Class: 6 Projects to Meet Common Core & ISTE Standards is a practical guide that can help both teachers and parents incorporate more technology into the work they do with children.
Prosser stresses the importance of using technology in all classes, not just dedicated technology programs. In order to really understand what various programs and tools can do, students need to see them at work in their science labs and their humanities assignments. She also points out that the Common Core standards on technology are incomplete and should be supplemented with the standards developed by the International Society for Technology in Education (ISTE).

These standards focus on digital creativity, problem solving, digital citizenship and technology operations, giving students a foundation that will serve them throughout their education and their careers.
Each chapter focuses on a project:
Research papers
Presentations
Digital storytelling
Spreadsheets
Screencasting
Blogging
Projects are broken down into steps, with detailed guidance along the way about everything from digital concepts to grading rubrics. At the beginning of each chapter, you will find a useful, up-to-date list of tech tools, tagged with icons that tell you at a glance whether a tool is paid or free, if it is an app, and if it can be used collaboratively.
A section at the end of each chapter zooms back out to capture the big picture ideas Prosser wants readers to come away with, and will help guide parents and teachers in teaching technology as a set of skills and concepts and not just a series of tools to master.
Prosser's tone is warm and encouraging throughout the guide, and she provides step-by-step advice that will be helpful for those who do not feel tech savvy. For beginners, Prosser recommends these tutorials , and she has her own set of helpful online resources and YouTube tutorials.
For more, see: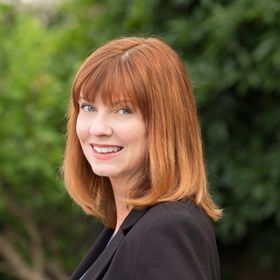 Alesha Bishop is a tech-savvy mom and a consultant for edtech companies. Alesha quickly recognized the value of the app market for children and families, co-creating Mom Maps--one of the first family-oriented apps--and co-founding the Moms with Apps developer group. She believes in the power of apps to create rich visual and tactile learning environments which can enhance the lives of all kids, especially those with learning differences.