A Complete Guide for Finding (and Doing) What You Love
GenDIY is all about finding your calling and pursuing it with everything you got. GenDIY is about building a plan, building a network and taking risks to hone your unfair advantage. Through this process, GenDIY is all about finding what makes you happy and pursuing that happiness through work and relationships and in ways that are unique to who you are. In the blog that was originally published on Medium, Thomas Oppong shares a brief guide for finding your calling.
---
Thomas Oppong
It is never late. It's not too late.
You can still start something remarkable and show the world your most amazing work. You have every opportunity to start that project or business today!
We should all find and do work that excites us, and that matters.
Without it, work is boring, just something we do to pay the bills — which means we're spending somewhere around half our waking hours (sometimes more) doing something that we don't like doing, just to pay the bills. Is that a life you want to live? Perhaps. If so, skip this post.
Amazing work can be any kind of work, if it's fulfilling your potential, if it fulfills you. Just a few examples of Amazing work: creating something new, building something awesome, helping others, inspiring others, teaching others, healing others, setting in motion something that will make the world a better place, making something beautiful, creating something useful, moving the hearts of others.
Steve Jobs makes an eloquent case for not settling in the quest for finding your calling.
Your work is going to fill a large part of your life, and the only way to be truly satisfied is to do what you believe is great work. And the only way to do great work is to love what you do. If you haven't found it yet, keep looking. Don't settle. As with all matters of the heart, you'll know when you find it.
Your time is limited, so don't waste it living someone else's life. Don't be trapped by dogma — which is living with the results of other people's thinking. Don't let the noise of others' opinions drown out your own inner voice. And most important, have the courage to follow your heart and intuition. They somehow already know what you truly want to become. Everything else is secondary.
A better question is: "after I fail, what then?"
People who choose well and focus on building something that matters to them first always go that extra mile. They never give up on their first try. There is always a second or even a third try.
After you fail you will be one step closer to succeeding, you will be wiser and stronger and you almost certainly will be more respected by all of those that are afraid to try.
Failure is always an option. Being afraid of it is not.
Embrace the fact that invention is a creative process. Come to terms with its presence, learn to accept the sting of it and keep moving.
Right now is the best time EVER in human history to begin something remarkable.
Over the long term, the future is decided by optimists. -Kevin Kelly
You have something to share with the rest of the world. Be an optimist. And make an impact in your own small way possible. Yes, you can!
What you choose to do now and in the future matters.
Everything around you, the place you live, your means of transport to work, the tools you use at work, technology for both learning and leisure were all made by people who are no smarter than you. You can add to human development and progress in your own small way. Choose to create.
In the words of Kevin Kelly (co-founder of Wired magazine):
"There has never been a better time in the whole history of the world to invent something. There has never been a better time with more opportunities, more openings, lower barriers, higher benefit/risk ratios, better returns, greater upside, than now. Right now, this minute. This is the time that folks in the future will look back at and say, "Oh to have been alive and well back then!"
If you're already doing amazing Work, keep doing it. But if you feel like there's nothing amazing on your to-do list, then it's obvious the work you're doing doesn't excite you, and you don't feel it matters.
The barriers to starting something new have never been this low in human history.
There are now insanely great and even free resources out there that can make it easy to show your work. Take advantage of them.
You don't need permission to show the world what you are capable of. Right now, this minute, you can decide to start working on your most important passion.
And guess what, the world is ready to try it out. It doesn't have to be perfect. The real world rewards those who get stuff done. Not the perfectionists.
You don't even have to get it right.
As long as you are ready for feedback, you can always iterate and make it better. Build for your passion! Then, things cannot go wrong. Even if they do, you would have at least tried doing what you love.
A side project has the potential to grow into something meaningful a lot of people could benefit from. Getting there may take some work but it takes a decision to get started. Something you do for fun on nights and weekends could turn into your new full-time dream business or invention.
Today and tomorrow are open with possibilities. All you have to do is decide to make use of them to start working on stuff that matters to you, and live the life, that you really want. It's time for a healthy dose of practical optimism.
Be bold and take a decision right now to start something you passionately care about.
How to find your amazing work that matters
The first key: start looking.
If you don't ever look for it, it's not likely to just fall into your lap. Once you start looking for your Amazing Work, you're much much more likely to find it.
That sounds kinda obvious, but it's surprising how many of us will go through our work days (and years) without trying to find our Amazing Work, for many reasons. Maybe we don't believe in ourselves, maybe we don't think we have the time, maybe we're putting it off until someday.
Well, start believing in yourself. Make the time. Make someday today.
And start looking.
Where and how do you look? Start by looking at the work you're already doing: how can you find something in your work that excites you? Why did you get into it in the first place? When have you ever been excited about your work?
What part of your work do you look forward to the most? How can you take it to the next level? What can you create or build or do that will change the lives of others?
If you've really looked long and hard at your work and can't find anything at all, nothing, nada that excites you, that might become exciting, then start looking elsewhere. What other work have you done that you love? What have you done that has made a difference?
Have you had any previous jobs that had exciting work? Do you have hobbies that excite you — perhaps those can be turned into amazing Work? What do you read about — online and off? Do those things excite you, and if so, can you find something in that line of work?
Talking to others can spark ideas — ask the people who know you best what they think you should do. Ask co-workers about things that excite them. Talk to people online.
Once you come up with some ideas, it's time to start doing them, trying them, testing them out. Sometimes something can sound fun but not be as fun once you try it. Sometimes something can sound uninteresting, but once you do it, there's much more fun to it than you thought.
It's a process of experimenting — try things, give them a chance, and then pursue them if they're exciting. If not, try something new. One thing to keep in mind, though — things can be more fun if you're good at something, and it can take awhile to get good at something. The key is to enjoy the learning process as well.
Now here is the most important part.
Start working on the thing you need to be doing right now, this minute. No matter how slow you work on your most important work, you will still be ahead of everyone else who isn't trying to fulfil a dream. Stop letting yourself procrastinate.
Start going through the motions of making progress. At first it might feel forced, but eventually you'll get in the groove.
In the words of playwright Samuel Beckett:
"Ever tried. Ever failed. No matter. Try Again. Fail again. Fail better." But do it now.
About "GenDIY"
Young people are taking control of their own pathway to careers, college and contribution. Powered by digital learning, "GenDIY" is combatting unemployment and the rising costs of earning a degree by seeking alternative pathways to find or create jobs they love. Follow their stories here and on Twitter at #GenDIY. For more, check out:
Thomas Oppong is the founder at Alltopstartups (where he shares resources for startups and entrepreneurs) and the curator at Postanly (a free weekly newsletter that delivers the most insightful long-form posts from top publishers).
---
Stay in-the-know with all things EdTech and innovations in learning by signing up to receive the weekly Smart Update.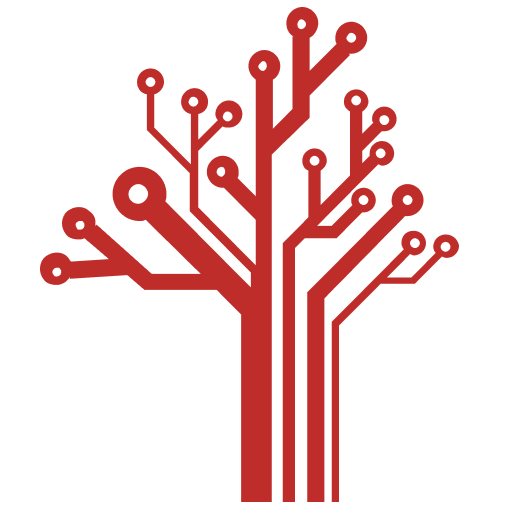 Getting Smart loves its varied and ranging staff of guest contributors. From edleaders, educators and students to business leaders, tech experts and researchers we are committed to finding diverse voices that highlight the cutting edge of learning.