Examining Policy Recommendations for Online Charter Schools
When the CREDO Online Charter School Study came out in early October, we gave it an "incomplete." Mary Gifford, Senior Vice President, Education, and Policy & External Affairs at K12 Inc. shares her reaction to the study below. Agreeing that there is a lack of transparency and information available on the performance of state-run and district-run virtual schools but arguing against the idea of screening enrollments, Gifford offers important detail behind many of the study's claims and points to K12 Inc.'s continued dedication to transparency, advocacy and improvement to ensure every student succeed.
---
Mary Gifford and Jeff Kwitowski
The three- volume Online Charter School Study (October 2015) prepared by Mathematica, the Center for Reinventing Public Education (CRPE) and the Center for Research on Education Outcomes (CREDO) provides the country's most in-depth and systemic look into full-time public virtual charter schools. The report is a starting point with respect to the need for more and better analysis of student performance in virtual charter schools. For instance, the study demonstrates a high mobility rate and the unique nature of students within this sector of public schools, however the student matching process did not take into account the length of enrollment, reason for enrollment, effect of mobility, or persistence over time. With additional relevant data, the study can inform the next round of research.
The study also makes conclusions that affirm what leaders in virtual schools have known for more than a decade. It confirms that virtual charter school students are eligible for free/reduced price lunch at a higher rate than traditional students (48 percent compared to 39 percent). The study also demonstrates that students in virtual charters had lower than average test scores prior to enrolling in the virtual school. In fact, one-third fewer virtual charter students are in the top-scoring decile than traditional students and there are 40 percent more virtual charter students in the bottom decile.
Decades of research show the effects of income on student performance, and there is an emerging body of research showing prior state assessment performance is a strong predictor of future performance. While these conclusions are sobering for those of us who got into education to positively impact student performance, they demonstrate that students are disproportionately academically at-risk prior to enrolling in virtual charter schools.  In fact, academic struggles are one of the main reasons why parents choose to transfer their children to these schools.
The policy volume of the study, written by CRPE, offers several recommendations that are somewhat disconnected from the other volumes of the report. For instance, the CREDO volume on student performance concludes that "network" virtual charter schools managed mostly by private "for-profit" providers do not perform worse, on average, than non-network schools, yet the recommendation is to further regulate these providers, absent evidence related to student outcomes.
Perhaps the biggest disconnect between the volumes of the study is on student engagement. The Mathematica volume discusses in great detail the importance and challenges of student engagement in the virtual charter school model. This is not news to teachers or leaders within these schools who have been developing instructional strategies, technological tools, and support structures to improve student engagement. We had hoped the volume would include constructive policy recommendations in this area. Instead, it proposes a more crude approach:  screening enrollments to ensure students are the right "fit" before allowing them access to public virtual charter schools.
A fundamental principle for public schools — especially for public schools of choice — is equal access and opportunity for all students. Virtual charter schools are public schools. They offer families access to a full public education option regardless of their geographic location. They bring the school to the student wherever she lives, meaning that for millions of families across the country, virtual schools represent the only public school option available. Take that away – or restrict equal access through some type of selection process – and virtual schools no longer become public schools. Further, it is hard to fathom what type of admissions criteria could both safeguard equal access and parent choice, while also "filtering out" students who are somehow pre-determined not to succeed. This would inevitably lead to the most difficult-to-educate students never having the chance to try virtual schools, even though they may have the potential to succeed. And they can succeed.  We've seen thousands of students deemed "at-risk" thrive and graduate from virtual charter schools.
The focus must be on student engagement. Rather than denying equal access and opportunity to students on the front end, policies should be designed to enable online and blended schools to move students out who are unable or unwilling to engage in their individualized learning program.  Currently, public virtual schools are forced to use traditional, often arcane, attendance and truancy regulations to remove students, which rely on traditional "seat time" attendance measures instead of engagement.
While CRPE calls attention to a provision in the Arizona law that relates to student performance while enrolled in the virtual school, there is no recommendation to leverage this type of policy to include engagement. States should consider expanding the Arizona policy to include student engagement. A follow-up study examining the impact of engagement on performance for all types of students in virtual schools would be informative. While virtual charter schools are not the right fit for all, experience has shown us that any student, regardless of her circumstances, who engages in the online learning model can succeed.
Another disconnect is the recommendation to move public virtual schools out of the charter school sector entirely. Advocates have touted the increased transparency within charter schools since 1995.  These public schools are required to comply with all state reporting requirements while serving students entirely based on choice. Charter schools do not serve students zoned in by zip code. Charters must be open to all students, and parents have the freedom to make choices based on school-level information. There is no greater form of transparency in public education than within the charter sector.
On the other hand, there is a lack of transparency and information available on the performance of state-run and district-run virtual schools. In fact, several reports, including Keeping Pace with K-12 Digital Learning, have pointed out that it is difficult to get visibility into the true number of students enrolled in these school programs or their academic performance due to lax reporting requirements. Would anyone expect greater transparency for full-time public virtual schools by placing them within these structures?
A final point from the policy section at odds with the historical record is the description that education service providers have supported poor regulations, while simultaneously pointing out strong laws that were the recommendations made by these same providers.  The states CRPE cites as having good laws — Arizona, Colorado, Florida, North Carolina and Oklahoma — have benefitted from the input provided by education service providers such as K12 Inc. In fact, traditional critics of charters and school choice have criticized the role that educators and practitioners from digital education service providers played in advocating for these policies.  Across many states, K12 has worked with policymakers to inform the process to ensure responsible, effective, and transparent policies are enacted. In every state cited by CRPE as a model, K12 has supported the specific policy provisions that are deemed worthy of replication.
K12 continues to advocate for improved policies in digital learning. For example, K12 has proposed better and more reliable student-centered accountability frameworks for schools that experience higher rates of mobility through school choice.  Here are a few:
Reform Graduation Rates. Rather than 4-year cohort, create a value added approach to graduation rate by measuring student progress toward graduation requirements for the actual time the student is enrolled in a public school.
Full Academic year. The longer a student is enrolled in a school, the more the school should be held accountable for his or her performance. State accountability frameworks should therefore be weighted to measure student proficiency and growth based on number of full academic years students are enrolled in a school.
Less than 1 full year = 0
Two full years  = 1.0
Three full years = 2.0
Four or more full years = 3.0
Student Growth. Annual individual student academic growth measurements should carry more weight within a state's accountability framework than static proficiency scores. Growth models should also be sufficiently sensitive to growth on the high and low ends of the spectrum.
Measure Student Engagement. No student should be denied equal access and opportunity to public schools of choice.  However, states can develop a definition of engagement for students enrolled in alternative public schools of choice (including online and blended schools).  Students who do not demonstrate sufficient and ongoing engagement may be dis-enrolled.
On funding, K12 has long advocated for models that fund schools based on students enrolled on a real-time or current-year basis. Schools should not receive funding for students they are no longer educating. Funding models based on single student count dates, predominately advocated by traditional school systems, are incompatible in states where school choice is valued and multiple education options exist. Funding should follow the child to their school of choice at any point during the year.
It is our hope the Online Charter School Study is the first of many analyses of public virtual charter schools. This report points out the need for additional studies based on the unique nature of these schools' students and the quickly evolving online learning instructional model. K12 will continue to be transparent, share data, and seek opportunities to collaborate on research and policy. Our goal is to constantly improve, raise outcomes, and help every student succeed.
Mary Gifford is Senior Vice President of Education Policy and External Affairs at K12 Inc. Jeff Kwitowski is Senior Vice President of Public Affairs and Policy Communications. 
For more check out:
---
Stay in-the-know with all things EdTech and innovations in learning by signing up to receive the weekly Smart Update. This post includes mentions of a Getting Smart partner. For a full list of partners, affiliate organizations and all other disclosures please see our Partner page.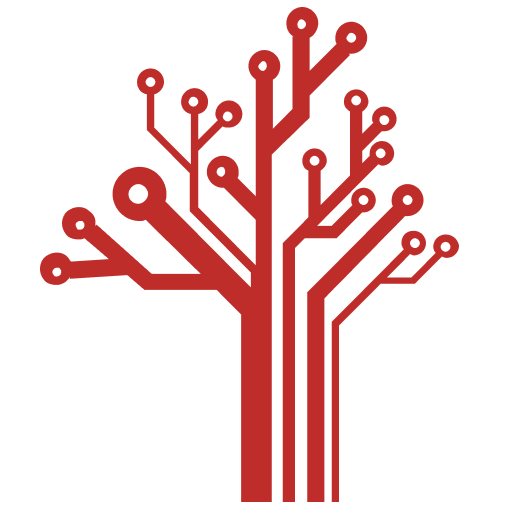 Getting Smart loves its varied and ranging staff of guest contributors. From edleaders, educators and students to business leaders, tech experts and researchers we are committed to finding diverse voices that highlight the cutting edge of learning.