4 Essential Competency-Based Education Commitments for HigherEd Leaders
In July, the Chronicle for Higher Education (CHE) released a white paper entitled 'A New Measure for Collegiate Learning – What Presidents Think about the Promises and Pitfalls of Competency-Based Education'. That survey to nearly 200 college presidents found that there was widespread support for granting credits based on competencies. Two thirds of those surveyed stated that they plan to offer some form of Competency-Based Education (CBE) program in the next five years.
Backing up these findings, Inside Higher Education recently reported that Public Agenda, a non-profit policy group working on CBE research calculated that nearly 600 institutions are considering CBE programs. This is fantastic news for adult learners that find traditional education too inflexible or costly. But this news also raises a crucial question: Is CBE just another fleeting fad, or is it a guiding light that can bring lasting and significant change to higher education? How college presidents, their administration, and their faculty answer these questions will be key to whether CBE fulfills its promise of increasing participation in higher education and reinvigorating the connection between post-secondary learning and employment, or whether it becomes yet another over-hyped Higher Education initiative achieving only diluted results.
CBE has the potential to make as big an impact on higher education as online learning has over the past 15 years. It has the opportunity not only to serve a population of learners that have historically found higher education attainment elusive, but also start to connect the dots between higher education and employability. There is a risk though with this new wave of excitement over CBE – the risk of 'dilution for inclusion' where we try to shoehorn existing models into a new methodology in an effort to get a quick win. Although CBE programs can help to expand flagging enrollments for some higher education institutions, the stakes – and the commitment to realize the full potential CBE offers – are high.  
There are no quick wins in developing quality CBE programs. No shortcuts.
If CBE is to become a guiding light for more widespread innovation in Higher Education, institutional leaders need to remain focused on four essential commitments.
Leaders need to recognize the disruptive nature of CBE and radically rethink traditional higher education processes and systems
Over the past five years, I have spoken to a number of Deans and Faculty who would like to develop CBE programs. There is often confusion between mastery-Based courses and programs and CBE programs. That is, many like the idea of students progressing at their own pace and focusing on what they need to learn vs. focusing on what they already know. However, many administrators have not fully considered the complexity CBE introduces into traditional higher education processes and the system level approach required to design, develop, and implement a quality CBE program. CBE programs involve a lot of moving parts.
Some examples include:
Open Enrollment / Multiple Entry Points

 A non-cohort based model (i.e. seldom are any two students working on the exact same competencies / pathways at any given time)

 A shift from instruction to the facilitation of learning and a corresponding shift in how faculty and staff support learning

 Instructional technology designed to deliver the appropriate content to students at the time they need it (i.e. non-linear / non-sequential)

 A Performance-Based assessment strategy that effectively measures not only what a student knows but also what they can do

 A Student Information System that can track competencies earned at an individual pace instead of credits earned within a semester timeframe

 Credit transfer policies and practices that facilitate transfer between CBE and non-CBE programs

 Innovative approaches to Title IV financial aid under "direct assessment" that supports learners, but limits the potential for fraud. (For more on this, see the Department of Education's

Dear Colleague letter from December 19, 2014

)

 Competencies and assessments that align to industry standards and practices

 Faculty engaged and invested in CBE program innovation. In fact, presidents surveyed by the

CHE

indicated that, "the biggest skeptics of competency-based programs are, perhaps, faculty members at traditional colleges and universities, and presidents said that they will be least likely to get behind efforts to expand the programs in the coming years."
Institutions need to be serious about lowering costs for students
With rising costs and decreasing federal and state funding, Colleges and Universities have been under tremendous pressure over the past decade to come up with new methods for delivery. Schools like Western Governors University have been relentless in re-imagining how they do business, but always with the goal of keeping student costs down. If traditional schools are seeing CBE as a way to control costs and subsidize other models and degrees on campus, none of the savings that can be realized through CBE will be passed on to the student. This would be a travesty.
Employers need to be courted as essential partners in CBE programs
One of the great advantages of CBE program design is the opportunity to involve employers early in the design process for programs. Southern New Hampshire's College for America has built its model around employer partnerships. Community colleges like Edmonds Community College and Sinclair Community College have involved employers in developing competencies and assessments in ways that go far beyond traditional curriculum development. CBE programs can serve as a powerful bridge between a college certificate or degree and employment, providing a model for higher education institutions to work more closely with employers to enhance employability and strengthen regional economies.
CBE programs should be designed embrace learners disenfranchised by traditional models
CBE has an enormous potential to be a guiding light for greater inclusion and access to higher education. There are roughly 45 million Americans over the age of 24 with some college education and no degree. 45 MILLION! For a variety of reasons, these learners started, and dropped out – because they ran out of money, because they had to care for other family members, because they had to work full time jobs – in short because they had to balance work, education, and community engagement. CBE has the potential to be a watershed for schools to embrace an entirely new approach that can serve this demographic where they are (with the knowledge they have) and break down many of the traditional barriers, allowing them to do and achieve more.
If higher education institutions can remain focused on these core commitments, then CBE can make a substantive contribution to improving the quality of education, access for those not well served by traditional models, and building a closer relationship with employers and improved employability for graduates.
We also invite you to join the CBE employablity conversation in a second webinar, taking place on November 10 as part of National Distance Learning Week. Edmonds Community College and Texas A&M University will share strategies for developing employer partnerships and increasing the employability of graduates from CBE programs. Event details can be found here.
For more, check out:
Todd Hitchcock is Senior Vice President of Pearson Online Learning Services. Follow Todd Hitchcock on Twitter at @ToddAHitchcock.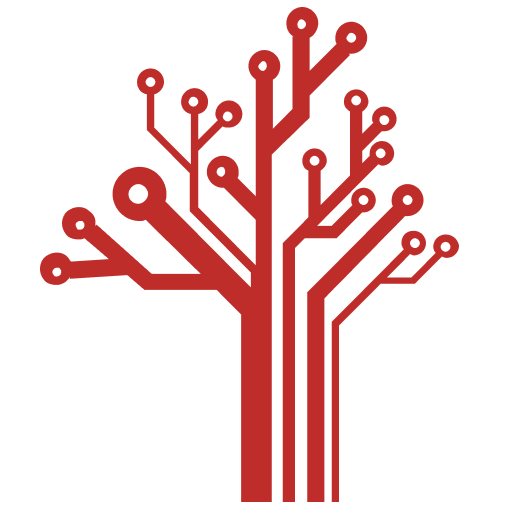 Getting Smart loves its varied and ranging staff of guest contributors. From edleaders, educators and students to business leaders, tech experts and researchers we are committed to finding diverse voices that highlight the cutting edge of learning.