How to be the Superhero in your own Movie
Dhruv Govil
It's usually a safe bet that most people I meet, probably even most people reading this, have seen one of my projects, even if they have no idea who I am or what I've done on them.
From big name hollywood superhero movies (Guardians of the Galaxy) to animated feature films (Hotel Transylvania 2), I've spent the last three and a half years working in the world of computer graphics (CG) for film at one of the world's largest post production houses. Did I mention I almost failed high school? Now more so than ever it's possible to be the superhero in your own movie. Here are the mindsets and strategies that worked for me.
Be imaginative
When I was about 10, I read these fantastic books by J.R.R. Tolkien. A year and a bit later, Peter Jackson, a man that few people had ever heard of, brought the literary saga to life on the silver screen.
That was a real watershed moment for me. Computer graphics had just been something I was only cursorily aware of, but suddenly I saw it as this thing that let you bring whatever you could think of to life.
I'd always been highly imaginative, someone who'd commit wholeheartedly to anything that interested me. I got my hands on whatever 3D software I could (Blender, a great free app) and built my first 3D model (The One Ring).
My parents supported my curious new interest by buying me books to learn from, getting me the necessary hardware and ultimately letting me go to the other side of the world to study at one of the best film schools available.
Be tenacious when you know what you want
I was a very tenacious child when it came to things that I was interested in, but it flipped for anything that bored me. I was always on the hunt for a challenge.
So as a result, the more I chased my new found interests, the worse my grades got elsewhere. It wasn't because I was bad academically, I just wasn't interested. I knew what I wanted to do and the rest was fluff.
When I graduated, many people told me I was not going to make it. That only traditional jobs would get me anywhere, but that I'd scored too lowly to ever be a lawyer, or a doctor or something else of worth.
Thankfully, a lot of people also believed in me, chief of those being my parents. In 2008, with a scholarship and quite a few well regarded film programs to pick from, I left India behind and moved to Vancouver, BC.
I wanted to be an animator. Bringing little digital puppets to life.
Be expansive and a lifelong learner
Unfortunately I didn't lose my habit of losing interest in things. I ended up not doing great at school again. I definitely could have, but I was always chasing the next new thing, trying to learn it all. A literal jack of all trades in the making, if you will.
Following on from that little quirk of my personality, I started learning to program in the last year of my course. There were things I wanted my animation software to do and it just didn't. So I figured I would just do it myself. My grades at school suffered but I was too busy trying to do other things.
Fortunately, it ended up working out for me. I was soon hired at the studio that won the Oscar for bringing the tiger to life in Life of Pi. I was to be the digital equivalent of a cameraman and a programmer for the studio.
From there, I left behind a fantastic studio (If you have a moment, please check out this mini documentary on their sad fate) to go work on the sequel to my favorite animated film: Cloudy with a Chance of Meatballs 2.
All the years of learning as many different things as I could, especially teaching myself to program had paid off. Being a scattershot person (someone with a wide but not necessarily deep range of interests) finally worked in my favor because it made me an incredibly valuable asset. There is definitely worth in a jack of all trades. Hey I even get to animate sometimes!
If I could leave you with some advice, it would be:
Don't let the doubters hold you back, if you know you want to do something, go for it.

Don't ignore those who doubt you. There's reason to be heard from everyone.

Go down whatever path you want. The less beaten path could be the one for you.

Don't disregard online schools or self learning.

Do a lot of things, it's good to learn as much as we can and it helps your decisions later on in life, but don't lose focus either and dilute your goals.

Whatever you do, give it all you have. Life's too short to go half way.

Appreciate everyone who supported you along the way.
About "GenDIY"
Young people are taking control of their own pathway to careers, college and contribution. Powered by digital learning, "GenDIY" is combatting unemployment and the rising costs of earning a degree by seeking alternative pathways to find or create jobs they love. Follow their stories here and on Twitter at #GenDIY. For more on GenDIY check out:
Dhruv Govil is a Senior Pipeline TD at Sony Pictures Imageworks in Vancouver, BC. Follow Dhruv on Twitter, @DhruvGovil.
---
Stay in-the-know with all things EdTech and innovations in learning by signing up to receive the weekly Smart Update.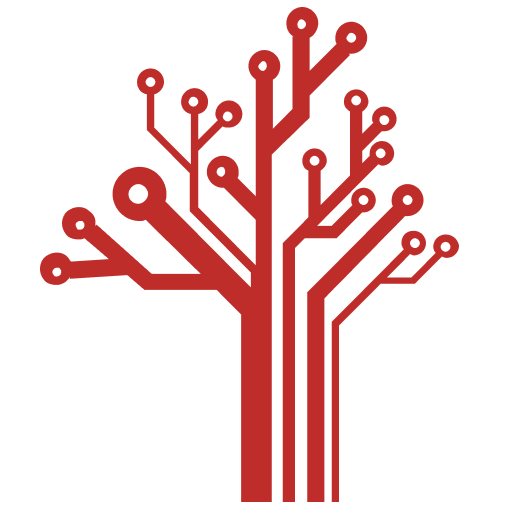 Getting Smart loves its varied and ranging staff of guest contributors. From edleaders, educators and students to business leaders, tech experts and researchers we are committed to finding diverse voices that highlight the cutting edge of learning.