Choosing to Leave Private School for a Self-Directed Journey
Colleen Broderick
Not many students consider leaving elite academies to pursue their own learning experience.
Nick Bain, a high school junior at Colorado Academy, left school last semester to test the efficacy of agency in his own education.
He believed an experiment was necessary to make a compelling case for the value of self-directed learning. "The scarcity of experiments in this field is understandable since such an experiment would have to be performed by a student" he said. So, Nick initiated this experiment to convince others at his school that students need space to drive their own learning as part of their education.
Nick's experience has unveiled interesting insights that could serve all learners as they seek greater agency in setting a trajectory for their own lives. Nick said:
There is a growing body of research which suggests that self-directed learning, or taking ownership of one's education, may be especially valuable. In Creating Innovators, Tony Wagner argues that meaningful education "must be intrinsically motivated." Sugata Mitra, the revolutionary education expert who won the 2013 TED Prize for his work in education, notes that, "Learning is the product of educational self-organization. If you allow the educational process to self-organize, then learning emerges." Salman Khan, the founder of Khan Academy, writes in his book, The One World Schoolhouse, that, "we can go much farther, and get there far more efficiently, with self-paced study.… We can often reach more ambitious goals if we are given the latitude to set those goals for ourselves.
Modeled after Monument Mountain Regional High School's Independent Project, Nick set a course for learning that ensured he would meet the requirements of his courses at school, as well as create the freedom to pursue personal projects in more depth.
Thinking About Time Differently
Early in the process, Nick felt "terribly inefficient" and a need for more structure. Imitating school, he identified everything that needed to done, made a syllabus, and played with daily schedules. "I'm going to test how it works to work insanely hard on 'school work' on Monday, Wednesday and Friday. (This often translated to 150 pages of reading, learning and practicing new concepts, writing and other "traditional" scholastic endeavors.) "What I'm hoping to do is consolidate the work I'm doing, so I can devote my time to projects that interest me like my startup, the seaplane model, and my research on Marine Cloud Brightening."
Over time, Nick approach his work differently. "This is the first time I've had to plan, specifically, months in advance. I'm used to teachers doing all of that for me." He discovered how time-consuming just getting a plan in place could be, and recognized that when given the latitude to determine the depth of learning, it wasn't as easy to fit into a nice, little package.
"It was really the opposite of what I expected. Even though I could move as fast as I wanted, I found I didn't. For example, I didn't have the excuse to just accept a formula and move on so I wouldn't fall behind the rest of the class." Instead, he found that he wanted the time to think more critically, to understand what was behind the theory, and that, "Deep learning takes time. Yes," he admitted, "it's taking a whole lot longer than I imagined, but I actually feel like I'm learning."
Nick has found his rhythm in learning through focusing on one or two things a day, and to keep going. "There is no end of the week for me. I keep learning. There are no snow days, no conference days, no professional development days, not even weekends, really. There's no such thing as being finished with everything that needs to be done – but I don't feel constant pressure." He discovered that by taking his time to really understand, he had more energy. "Is struggling and frustration a necessary prerequisite for deep learning? I think it is. When you figure something out, it's significant. It carries more value. You get to take full responsibility for the success – I'm creating some of the best work I've ever done and I'm happy."
Shifting The Concept of Learning
Midway through the project, Nick began to wonder about the uniqueness of his experiment. How might it differ from homeschooling, or unschooling, or just taking classes independently and not going to school? He began to explore the relationship between rigor and self-direction. Nick noticed a growing appreciation of the intersect between a rigorous pathway seeded by the Colorado Academy curriculum, with his ability to control his time and the depth of learning, and the opportunity to pursue individual passions.
"I'm thinking a lot more about other projects, about what makes the most sense to be focusing on now? Is it best to learn content knowledge or have experiences that give you a better perspective on things?"
This drive for self-directed learning, however, need not be pursued in isolation. Nick recognized the power of working with peers and colleagues. "It may be good to puzzle things out on your own, but sometimes I think it's even more beneficial to see how other people think." He seemed to miss the productivity that often comes from collaboration and the power of having to explain something. "By explaining something to a peer, synthesizing and concretizing vague concepts, it strengthens my confidence in the mastery of a topic."
Nick began to question how to foster these communities of learning within a self-directed model, and landed on this concept of a learning team. "What if, instead of classes based on ability, interest, etc, teams would be designed to optimize the learning [of each other]. This could be a group that would stay together for a longer of period of time so we could build relationship and give feedback on a deeper level."
This question of community was on the forefront of Nick's mind when planning the experiment. Could he indeed go beyond learning things and get an education? "I think I've come to realize that school is not being at a certain building in a certain geographical location. It's not the SmartBoards or the iPads or the scheduling of all that — it's the people. I'm seeing that the real value of a school is who is in it. I'm really fortunate to have some of the best, most supportive and thought-provoking teachers, and I'm wondering, to an extent, can't you have teachers whom you've never met?"
Continuing the Path
There have been clear changes in Nick since the launch of his experiment.
"I think the main thing is that I'm not so preoccupied with efficiency. I still think efficiency is good, but it's nicer, I think, to recognize that if you're always working on things you don't need to worry about whether things are coming along. I've also recognized that we think spending a lot of money is directly proportional to the quality of education that you get. I wonder, though, if we might do ourselves a service by thinking about a quality education as something that anybody can have – that getting an education might have almost nothing to do with resources and facilities and having access to all the best teachers, and almost everything to do with how much you want to learn. I realize now that to be educated, to know that you don't know what you don't know, fills you with a sense of awe about the world."
Interestingly enough, Nick will transition back to being a "traditional" student at Colorado Academy in the fall. It's hard to imagine this transition, especially when asking Nick about his plans after high school.
"I've been thinking about what are the things that will most positively affect the future of humanity. I think this experiment has made me think about choosing with more purpose how to spend the time I have. I've realized that trying to find some sort of a reasonable career or isolate the one thing I'm passionate about is perhaps a bit of fickle thing in a future of unfathomably rapid progress and may not be the best possible thing to aspire to anyway."
Whether it's working on developing a technology that he believes could absorb great amounts of CO2, exploring the electrification of airline travel, or considering the possibilities of an external backup system for the human brain, Nick doesn't sense that university is the only path to deliver him to his aspirations.
"The main thing is that I think this has made me realize that I'd like to work on projects that I think are important – more than focusing on a career and school as a tool to get there. I'm more comfortable and confident in doing things that might seem far-fetched and idealistic. I'm more willing to embark on paths that have low probabilities of success, I think. And, of course, I think I'd also want to balance that with learning for its own sake. Now that I have seen for myself that I can learn things without school, it is a wondrous revelation. It means you don't have to be enrolled in an some institution to be learning."
For more on Nick's story, listen to him on Colorado Public Radio.
About "GenDIY"
Young people are taking control of their own pathway to careers, college and contribution. Powered by digital learning, "GenDIY" is combatting unemployment and the rising costs of earning a degree by seeking alternative pathways to find or create jobs they love. Follow their stories here and on Twitter at #GenDIY. For more on GenDIY, check out:

Colleen Broderick is the
Chief Learning Designer for Donnell-Kay's ReSchool Colorado project. Follow Colleen on Twitter, @ColleenBroderic.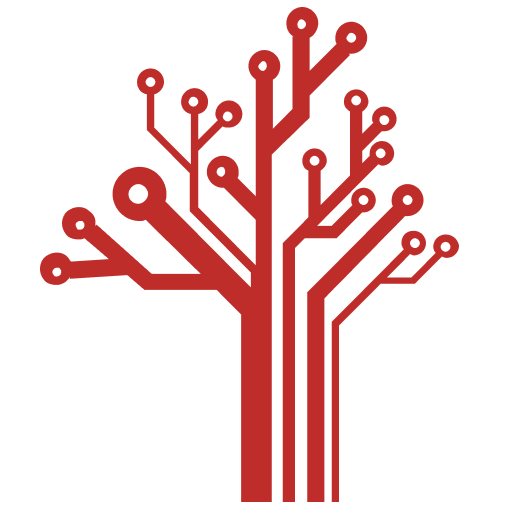 Getting Smart loves its varied and ranging staff of guest contributors. From edleaders, educators and students to business leaders, tech experts and researchers we are committed to finding diverse voices that highlight the cutting edge of learning.