How I Paved my Unique Path with Career Path High
Ellie Northrop
I started my high school career in a traditional, brick and mortar district school. By the third term of my sophomore year my attendance was at an all time low and my motivation had pretty much disappeared. With nearly 2,000 students it was difficult for teachers and other school staff to really invest their time and attention, even in those students who needed it most. I needed help finding out who I was and what I wanted to be. I was lost in a sea of other students and unmotivated to push myself further in my education. I began missing classes, and it seemed like the teachers didn't care. I just wasn't there and, as a result, I wasn't able to make up the work and move on. I felt as though I had no control.
But all of that changed my junior year when I chose to enroll in Career Path High. That is when my GenDIY journey began.
A Learning Plan that Included Care, Communication and Accountability
At Career Path High everything about the model was so different. They knew who I was and genuinely cared about my academic success. My learning path was catered to me. One difference I instantly loved so much was the great level of investment every student received from the teachers, counselor, and even the principal. High school students need personalized attention and caring and the CPH model was designed to give me that. Communication is at the forefront of everything they do. There is a high level of accountability for everyone. If I ever failed to log in to my classes for a specific period of time or I did not make progress, my teachers and Success Coach were on it! They always checked in and were willing to do what it took to keep me motivated and on track.
Empowered Over My Own Pathway
My school not only looked out for me, it also empowered me. I was never the student that would go above and beyond. Being enrolled in a full-time college program at the same time I was attending high school was not in my plans before I found out about Career Path High, where juniors and seniors are enrolled simultaneously in a Career and Technical Program through the Davis Applied Technology College (DATC). I had no idea which program to choose. Dental Assisting never crossed my mind as a profession, which is really weird because I've always been obsessed with teeth. I had previously considered being a nurse, but I hate veins and the thought of drawing blood. As it turned out, the school was doing program tours and brought us to the Dental Assisting room. That's when I knew what I wanted to do! It was awesome. Why did I never think of this? I've always loved teeth and I've always cared about them! This early college high school provided an opportunity to find both a career that I love, and also discover the potential that I have as a student and a future employee.
Competency and Hands-On Advanced My Skill Levels
My high school and DATC program were competency-based. I couldn't move on until I demonstrated a level of mastery. I loved that. Everything was self-paced, so I moved on whenever I was ready. My program was hands-on and my instructors helped me develop the skills that I need for the workplace. I had to demonstrate the skills and couldn't move forward until I mastered the procedures.
Personalization: Key to My Success
My personalized instruction at Career Path High has been one of the keys to my success. There is no way that I could be a full-time student in my Dental Assisting program without flexibility and a personalized learning plan. At a traditional high school, I would have been forced into seat time and extra courses, but CPH allowed me to focus more on my program skills instead of wasting time on meaningless high school courses simply for the sake of satisfying seat-time requirements. All of my electives and technical course credits required for high school graduation were earned through my DATC program, which is really cool! It was the best of both worlds – a twofer in one fell swoop. I have friends who go to traditional high school and their experience is much different. As we have approached the end of our senior year, they're only now starting to think about their future. Do they want to go to college? Do they want to go to the DATC? Even now, they're just beginning a program of study and I'm finishing mine! It's been an advantage for sure.
Flexibility and the Value of Learning Personal Responsibility
The flexibility of Career Path High's blended learning model, including my online coursework, really taught me personal responsibility. During my senior year I had to balance work, school, my program, and a personal life on a very tight schedule. My average day was quite busy. It took good time management, but it has all been worth it because I am graduating with only my externships to complete for my Dental Assisting certification. I've already had two job offers even before graduating from high school! During my externship as a dental assistant I've learned how critical it is to have multitasking skills in order to be successful. I must stay on top of patient care, sanitizing tools, and assisting the front desk. My chosen career field is really fast paced but, I am able to keep up with the demands due largely to the skills learned from my education experiences at Career Path High.
I've come a long way from that frustrated sophomore unsure of whether or not I would even graduate. As I prepared to give my valedictorian speech for graduation, I realized that my personalized pathway made all the difference. I now have a career that I know I love, and I am pushing myself to compete and expand my potential in ways I never imagined. My high school experience definitely helped shape who I am today. Anytime someone asks how I liked my high school, I have to tell them, "It is the greatest decision I have ever made," and it is so true. My advice, be a GenDIY student and go out there and take control of your own learning pathway. Today's students have the opportunities available to them to make their high school experience so much more.
About "GenDIY"
Young people are taking control of their own pathway to careers, college and contribution. Powered by digital learning, "GenDIY" is combatting unemployment and the rising costs of earning a degree by seeking alternative pathways to find or create jobs they love. Follow their stories here and on Twitter at #GenDIY. For more on GenDIY, check out:
 Eleanore "Ellie" Northrop graduated from Career Path High with High Honors receiving a Advanced Career Diploma with an Emphasis in Dental Assisting from the School of Health Professions. She is the valedictorian for the Class of 2015 at Career Path High.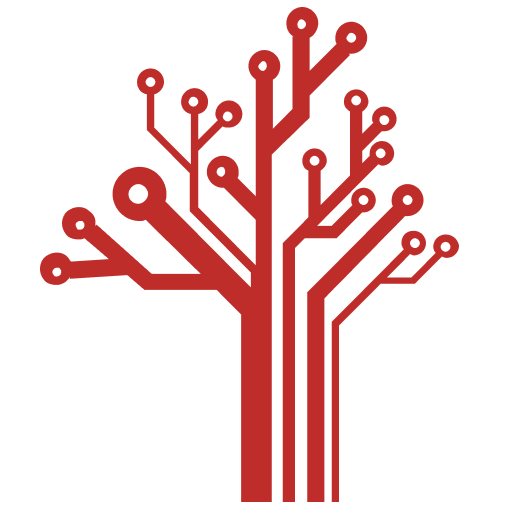 Getting Smart loves its varied and ranging staff of guest contributors. From edleaders, educators and students to business leaders, tech experts and researchers we are committed to finding diverse voices that highlight the cutting edge of learning.