Startup Students: A Look At How Teachers Can Invest In GenDIY
Eric Nentrup
A food service or retail job during one's teenage years has long been a rite of passage. But that doesn't mean there aren't students today successfully bucking that established convention. In fact, more and more GenDIY students are choosing not to wait until graduation (from high school or college) to begin their careers. They are starting businesses and creating products to take to market while still in the public school system. There's something unique occurring amongst these young enterprising students, they're starting real businesses that can scale with them as they mature; businesses that serve mainstream customers in their fields of choice. There's a common trait among these students. They embrace an ethos of constructive impatience: What they're not being taught in school, they will learn for themselves.
They blitz through the standards-aligned curricula to save time for updating their websites; producing another podcast episode to promote their brand, or revise another chunk of Python. And though our students' energy can outpace our own, the role of educators is shifting from content provides, to learning facilitators, to career-focused coaches. In fact, the demand for us to stop playing school and start supporting such innovation is on the rise—just like the demand for our students' ideas and prototypes.
Since the inception of the information science field, teaching oneself to write code and program devices has been a sort of touchstone. But putting those skills to use in making a profit sooner than later has been more the exception than the norm. Now, the demand and opportunity have never been as high as in the present. As we've previously covered, sites are abound for code-curious learners of all ages. What's emerging is that these technology-minded businessmen and businesswomen just so happen to be teenagers.
Luxury45.com
Maddy Corbin is a junior at Hamilton Southeastern High School and runs Luxury45.com, an online boutique selling hand-crafted bath salts, lip balms, and exfoliants. Maddy is invested in a strong mission:
Luxury 45 was created for those with hypersensitive skin conditions to have bath and body products that could actually 'get along' with their skin as most companies fill their products with hazardous chemicals.
To this end, she ensures that all ingredients in their product-line are 100% natural and organic. Maddy's passion for her product runs deep and empowers her to learn whatever necessary to deliver Luxury 45 goods to her customers.
Having taught herself HTML, CSS, and PHP (in addition to beauty product manufacturing), Maddy has been working on refining her business's brand and online storefront for the past four years.
When Maddy launched Luxury 45, teachers were eager to show support and even offered to purchase products, but once the novelty wore off, so did their interest. Entering her senior year ahead of her classmates on diploma requirements, she worked with her guidance counselor to try and improvise practicum credit for her fledgling business. The promise gave way to a disappointing reality that the current system didn't have much affordance for a student with such ambition.
She says she wouldn't have gotten the business off the ground if it wasn't for the support her mother provided throughout the launch. Her father, Brandon Corbin, also a coder/designer–turned–entrepreneur, can be regularly found at Indianapolis startup incubators like Speakeasy, working on his next app, Nomie, or interacting with other start-ups during the monthly product pitchfest at Verge Indy. Brandon has gone so far as to tell Maddy not to be anxious about rushing off to college. He says he will support her for a year to see if she can make the online business profitable enough for Maddy to make a living.
PassWhiz
Zach Baker, a junior at Noblesville High School has taken a different approach in his GenDIY endeavor. Like Corbin, Baker taught himself to code early on, enjoying the challenge of simply making things work. He was quickly modding the classic video game DOOM. Here Baker learned about C++ as he puts it, he thought that was a better use of his time, "Instead of memorizing dinosaur names." From there, he did some programming in Python, and then as the iPhone took off, so did Baker. Once learning iOS, this led to further advances in his UI/UX coding abilities, and eventually doing some contract app development work for a local legal firm. This app took Baker, all of 17, to Manhattan to present his app to a consortium of lawyers.
At some point these experiences during his sophomore year, Baker was noticing how ineffective the tried and true paper hall pass solution was in comparison to so many other parts of school business that had been supplanted by digital options. With a 1:1 iPad program already in place at the school, he decided to tackle this need by designing an iOS app he named PassWhiz. He toiled over a concept that would address all needs from student to teacher to administrator, and entered his prototype into The Congressional House App Challenge of 2014.
PassWhiz Came earned second place behind "
CurfewBuddy
," another app for helping guardians watch after their children. The silver medal was a blessing in disguise according to Baker, as the stipulations for winning the contest precluded you from marketing the product independently.
Since the contest, Baker started entirely over with a renewed vision that this app needed both student and faculty access. So, fresh out of HBO's Silicon Valley, he moved it to the cloud. Following the successes of the competition, Noblesville High School adopted PassWhiz at the beginning of school year and the school is now in its second semester with "paper free hall passes".
Now with the support of his Innovations teacher, Don Wettrick (author of Pure Genius), Baker is reaching out beyond his own school which has now ditched paper passes in lieu of PassWhiz. He is already signing new business elsewhere in Central Indiana, like nearby Center Grove High School.
Bounce
A junior at Center Grove High School, JiaWei Chen is working to materialize a dream that many a student can wish for but few achieve: Chen wants to be a video game designer, and his first product is a game called "Bounce". With the help of classmate Thomas Benkert, a senior, they have organized "Coders with Class" at their high school, bringing a group of other code-warriors in training together to rally around a very real product. If you're a coder, check out their source files at their GitHub account.
Chen and Benkert have started and scrapped multiple game concepts in development before landing on one that Chen believes is worth coding to the point of selling it in the various app stores. He has delegated responsibilities to his team of a dozen or more classmates, which Benkert manages and runs their weekly school-day meeting like a well-seasoned Silicon Valley executive.
Teaching themselves to code is one thing. Starting a company is another. During a time when "startup culture" has eclipsed the traditional "entrepreneurialism," teenagers aren't waiting on a business degree to launch a brand for themselves, nor should they. What they need are more supportive teachers who don't just offer moral support or even basic patronage, these students need teachers who see themselves as business mentors and "angel investors" who may not be able to invest dollars, but can network and carve out time or space for students to work on these authentic projects now instead of later.
For on GenDIY, check out:

Eric Nentrup is an eLearning coach in central Indiana and advocate for teachers and students.  Follow Eric on Twitter at @ericnentrup.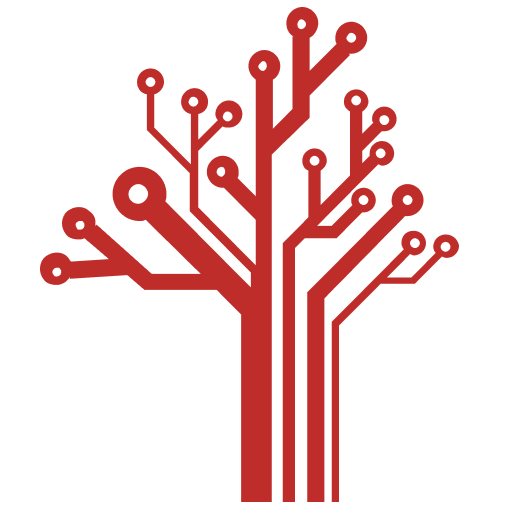 Getting Smart loves its varied and ranging staff of guest contributors. From edleaders, educators and students to business leaders, tech experts and researchers we are committed to finding diverse voices that highlight the cutting edge of learning.