A Gold Mine of #EdTech Resources: Part II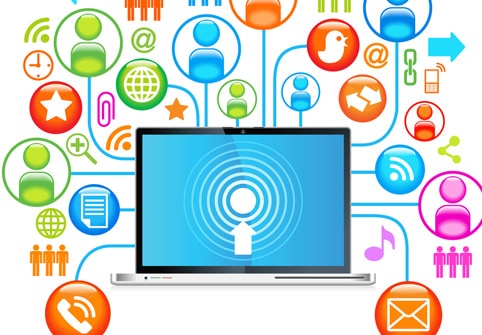 In continuation of Part I of "A Gold Mine of #EdTech Resources," please find below the accumulated list for Part II. As always, I have given you my best, but I am quite sure I have left off some technology tools that may flabberghast you. No problem. Simply help us all improve by adding comments at the bottom of this blog post. After reaching a word-count limit for this blog post, I quickly realized a Part III could be necessary. Anyway…enjoy, my talented colleagues.
Website Creation
Weebly– Take your career to new heights by using Weebly to create a website, online store, or blogspot. Click here to see what this site can do for you.
Wix– Choose from a plethora of gorgeous templates and create an inviting website for your digital audience. Wondering how Weebly and Wix compare? Click here to read Jeremy Wong's review.
Squarespace– In all honesty, I have not tried this website creator. For no particular reason, however. In case you are interested in exploring how Squarespace stacks up against Weebly and Wix, check out this solid review.
Learning Management Systems (LMS)
By no means, do I claim to be an expert on the following list of available learning management systems. However, the list of LMSs below are ones I continually hear being discussed within my professional learning network.
Edmodo– I do not know of many educators who have not at least heard of Edmodo.  Born out of a necessity to merge students' real-life habits in an ever-changing world with their innate desire for self-improvement and knowledge. Read more about Edmodo's story here.
Moodle– This learning management system's open-source software makes it one of the most popular. What else makes it so cool? It's is free. Want to know the top 8 free and open-source LMSs? Take a look at J.P. Medved's assessment.
Schoology– This freemium LMS offers ease-of-use and boasts many proud users. Take a look at this assessment of Schoology from Alice in WonderTech.
Collaborize Classroom– I am hearing more and more colleagues discuss this LMS as a great way to take class discussions to new levels. For more information, watch this video that introduces Collaborize Classroom.
Canvas by Instructure– Okay, this is where I will seem very biased. My school district recently purchased this LMS, and I have to say I am absolutely ecstatic about the possibilities. After participating in several training sessions and webinars, I look forward to integrating this seemingly flawless system into Studio 113 classes within the next few weeks. After struggling through previous user-UNfriendly LMSs, I welcome Canvas with open arms. Click here for my review of Canvas.
Google Classroom– I know, I know. This is not an LMS. However, anytime Google jumps into a market by creating a new product, things change. In regards to organizing, communicating, and simplifying many classroom duties, Google Classroom is a very nice edition to Google Apps for Education and definitely worth a look.
To take a look at more LMSs, start with Christopher Pappas' "The 20 Best Learning Management Systems."
Online Lesson Plan Creator for Blended, Flipped, and Differentiated Classrooms
BlendSpace– Maybe it is just me, but I have a hard time categorizing this educational tool. At times, it seems like EdPuzzle and EduCanon with a hint of the characteristics of an LMS. With or without a category, it is clear that BlendSpace is a versatile tool that allows teachers to gather many links and resources while disseminating them with just one link. According to the site, educators are using Blendspace to flip and blend classrooms and differentiate instruction. No doubt, this tool should be added to your teaching toolbox.
iPad and Smartphone Apps
We can keep it very simple here by relying on Sean Junkins' "The Periodic Table of iPad Apps" and Mark Anderson's identically titled Symbaloo list of awesome iPad apps.
Of course, there is an endless amount of smartphone apps that can be either used directly or re-purposed for educational intentions. Although my arsenal of go-to smartphone apps changes from time-to-time, here is a video tutorial of my present iPhone apps.
Blogging Platforms
WordPress– No secret here. This open-source blogging giant boasts that it is "the largest self-hosting blogging tool in the world." By posting bi-weekly for Getting Smart, I am learning more and more what this tool has to offer.
Blogger– Since this blogging platform is owned by Google, bloggers can reap the rewards of seamlessly integrating all Google has to offer, such as Google+.  When comparing Blogger with WordPress, my opinion is that the former is a bit more simplistic, whereas WordPress appears to be a robust blogging platform that can be intimidating to new bloggers. Here are two videos that I shared with our Studio 113 students to help them get started with Blogger: 1. Getting Started with Blogger for Hall County students 2. Blogging from Your Smartphone App.
Tumblr– The students and teachers who choose Tumblr over WordPress and Blogger tell me they do so because it is so visually appealing and easy-to-use, especially when showcasing multimedia.
For a look at the top 10 free blogging sites, check out this article by Kristin Bousquet.
Social Media
Twitter– Along with FaceBook, Pinterest, and various other social media sites, Twitter can absolutely transform your teaching strategies. I am dead serious when I say that I have learned more from Twitter since July of 2011 than I have in all my 18 years of professional learning sessions combined. Simply put, Twitter connects me to a "virtual hallway" of passionate and sharing educators all over the world. Needless to say, this same tool augments students learning activities in ways that are only limited by teachers' imaginations. Check out this soaring lesson plan.
Avatars
No need to re-invent the wheel here. Susan Oxnevad (GettingSmart Teacher Blogger) has it covered. Check out the embedded ThingLink below with hotlinks to many sites to help you fashion an accurate avatar.

Tools for Collaboration/Curation
RealTimeBoard– This online whiteboard is perfect for a number of collaborative projects. Care to see it in action? Check out this video tutorial.
Conojo– Although I just learned about this iPad app that allows users to collaboratively brainstorm and draw while integrating social media and video, it looks very promising. According to its website, "Conojo is an innovative drawing tool that makes it easier to share ideas, images, notes, and any other visual manifestation you can think of. From the technologically savvy to first time iPad users, Conojo makes anyone an artist or data wizard." I will definitely be checking this tool out in the future. Stay tuned.
ExamTime– Another new resource to me, ExamTime allows users to create mindmaps, quizzes, flashcards and more. I will add to this to my never-ending pile of technology tools to check out.
Padlet– This one is definitely one of my favorites. Formerly known as WallWisher, this website for digital sticky notes can be used for a multitude of creative uses. Whether you have students peruse the campus to take pictures of various vegetation and then categorize and share them by posting to Padlet or you simply need your students to quickly gather important resources by crowd-sourcing, Padlet has you covered. Click here for a little help setting up your first Padlet.
Livebinders– What do you get when you cross a filing cabinet with the virtual world? Livebinders, of course.
Google Drive
Google Drive- Similar to Evernote, mentioning this EdTech gargantuan is an absolute must. The possibilities with GDrive are endless. I still marvel at teachers and students when witnessing the first time they collaborate on a Google Document, Sheet, or Presentation, and introducing them to the superhero capabilities of Google Forms absolutely blows their minds. Yep, it is safe to say if readers of this article disregarded all other information and invested their time in learning GDrive, that would suffice.
Voice Grading
Kaizena– Available as an add-on or extension in Google Drive, this tool is all-too-cool. Definitely worth the viewing of this video example.
A Discussion Board with Multiple Forms of Submissions
VoiceThread– Another must-have tech tool for all educators and another one of my favorites. Liven up your discussion by increasing your audience with this tech tool that allows its participants to post comments via phone, text, audio, or video. Organized neatly in a square that shows each "thread" of the conversation exactly when and how it was submitted, VoiceThread can totally change how students submit feedback and, since there is a smartphone app, complete their homework. Give it a try.
A Smartphone Microphone
SoundCloud– This website and smartphone app can absolutely rock your class by turning your students' smartphones into microphones. With that concept in mind, simply ask your students to create a lesson plan like this and watch them jam out while learning. Click here for a video tutorial.
Please nudge all educators forward by adding any educational technology tools that were not mentioned in Part I or Part II in the comments section below. Thank you.


John Hardison is an interactive facilitator of learning and blended learning specialist at East Hall High School (Studio 113 & EPiCC).