DIY, Incubate or Accelerate?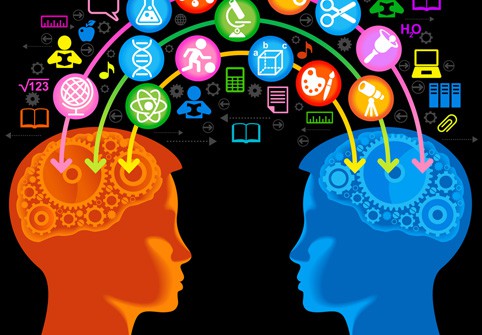 Matt Candler is growing people that are growing educational solutions. His New Orleans-based incubator, 4.0 Schools, is based on a process that most organizations start as an idea and go through a five-stage process:
itch–>hunch–>test–>launch–>scale
Matt and his team "live on the left side." They mentor people through the first three stages:
Engage in dialog about the future of education
Develop problem solvers and define problems correctly; and
Launch cheap prototypes to build a user base and coach most promising.
"I want to change the nature of the people in this business," said Candler. As an example he points to Chef Danny Meyer, author of Setting the Table who provides a powerful example of paying attention to the customer and an intense focus on execution skills.
Candler encourages the Fellows that work with his team to focus on building prototype solutions at pain-points in the system–real solutions to real problems. The goal of the nonprofit 4.0 Schools, said Candler, is to "create some structure for people that have some interest in building more innovative solutions." It's the place to begin the process of constantly iterating. As reported in Smart Cities: New Orleans, 4.0 has helped launch dozens of organizations.
For folks further along the curve, accelerators like Boston's LearnLaunch and Silicon Valley's ImagineK12 provide legal and web hosting services, brand development and public relations support, education, and technical mentoring. The process culminates in a demo day where the companies pitch potential funders.
There are three kinds of entrepreneurial support organizations that have been active in the entrepreneurial space that are becoming more common in the learning sector:
Co-working space : Companies pay to be there; some becoming more resource heavy; some offer learning experiences (e.g., GeneralAssembly and 1776 in DC).
Incubators : Offering more resources that co-working space, incubators are are often run by nonprofits focused on a sector or a city; companies usually get in free but may pay rent and service fees (e.g., 4.0 Schools).
Accelerators : Companies are selected based on potential; they are resident for a defined period of time and typically participate as a cohort; they receive some funding and services in return for an equity stake (usually between 5-10%).
Should I incubate? If you don't have any startup experience, you'll benefit from spending time with people that do. Matt's team runs an Engagement program "for folks who are curious but not clear what role they might play – they feel the itch–they have a hunch about an area of pain to be relieved."
Their Development and Launch work is for folks who have an idea or better. The network of hundreds of folks who have gone through 4.0's Engagement program serve as beta testers. Just about anyone who was considering a startup would benefit from some time at 4.0 Schools. Given the need and demand, the sector would benefit from an incubator like Matt's in every major city. (See Why We Need 4.0 Schools In Every City.)
What about an accelerator? That's a tougher decision because you'll probably give up more than 5% of your company in exchange for a place to work, some good advice, and some exposure.
Co-founder Tim Brady said, "ImagineK12 is appropriate for startup teams that have both an understanding of a problem they want to solve and the technical capability to build the solution. We are looking for teams that want to build a for-profit sustainable business aimed at the K-12 market."
ImagineK12 has worked with 4 cohorts of about 10 edtech companies. In January 13 Startups Shared Dreams at ImagineK12 Demo Day. Going forward the accelerator will accept rolling applications for a cohort of 20 companies in a longer program with an opportunity for more funding.
"The program is not appropriate for people/teams not committed to the business fulltime, nor is it appropriate for teams with an idea but no technical capacity to execute it," added Brady.
LearnLaunch as added a packed schedule of classes, like a series of EdTech marketing classes taught by expert practitioners, available to companies in the program as well as interested edupreneurs.
Accelerators like ImagineK12 or LearnLaunch may work with a great team with only a vague notion of what they wanted to do, as well as companies which had a fully developed and launched product. But Geoff Ralston, former Yahoo executive and one of Brady's partners said, "Our sweet spot is brand new companies with an idea and the ability to execute on that idea."
If the startups get $100,000 in value (cash, rent, advice, and exposure), the 6% they typically give up isn't a bad deal (it values their company at $1.6 million). But it's a lot of dilution up front for a more experienced team that doesn't need as much handholding and may be able to garner a $4-5 million valuation from investors.
Most edtech projects and startups benefit from expert advice. The growth of edu-incubators and accelerators is part of an expanding support based for innovation in learning.
For more on incubators and a discussion of what cities can do, see How Government Helps and Harms Entrepreneurs.

This post is an update of a 2012 blog
Tom Vander Ark is the CEO of Getting Smart. He has written or co-authored more than 50 books and papers including Getting Smart, Smart Cities, Smart Parents, Better Together, The Power of Place and Difference Making. He served as a public school superintendent and the first Executive Director of Education for the Bill & Melinda Gates Foundation.