An Elementary Edcamp- An Unconference for Students
By: Jason Seliskar 
Professional development comes in all shapes and sizes. Some professional development meetings just don't fit you, some might not even fit your style. Professional development can be quite dull in the traditional sense, with the sit and get approach districts often take. One might think there is a better way. There is, and its called Edcamp. Edcamps are booming across the country and growing from city to city. What are they you say? Edcamp is an unconference that allows teachers to come together and get the PD they need and want. Teachers are engaged in personal authentic learning and are learning from other teachers who are in the classroom sharing their successes and failures. You can read more about the history of Edcamps here.
I have attended several edcamps and found the learning and even the presentations were not of your traditional conference type. It was more conversational, free sharing and if the topic wasn't what you thought you could go to another session, vote with your feet. Well, because of that experience and what I have learned about edcamps, I was thinking, what if I took this model to the student level. What if this teacher driven, teacher centered model can be a student driven, student centered model. So I tried this model with my fourth graders.
This idea didn't happen with any great time consuming planning. It was something I did think about doing, but never dedicated to time to think of how I would execute this activity. Until, one day my students and I were talking about study habits and how certain students were successful on assignments while others may not have been quite as successful. So a discussion broke out with  the sharing of how some students study and help themselves on assignments and tests. I thought, this would be great for some of the students that needed to hear some tips on studying or setting themselves up to be successful. Then it hit me! This is a perfect setup for my elementary edcamp. So with a quick interruption on my part, I started to share with my students this edcamp idea. I showed them a video of what it looks like, how teachers participate and how fun it could be. They seemed interested, even excited.

My class has chromebooks in a 1:1 setting, so I quickly made a session board with a Google Spreadsheet and shared it to the class as a public document. They filled in the board with topics they wanted to share. The sessions were twenty minutes long (they're fourth graders) with some transition time built in. My students sit in groups at a whiteboard table (which I painted myself) during a normal school day. There were six groups and on the spreadsheet so I labeled  the tables from one to six. We ended up with fifteen sessions being filled. The topics the students picked ranged from "How to Study on the Weekends," to "Make Awesome Flash Cards," and "How to be Successful in Math."  The topics all followed the theme of how to study better.

Once the board was ready, I explained to them some of the ground rules of the edcamp model. For example, I shared with them that even though there is a presenter it is also a conversation and sharing time. You can share, ask questions and discuss the topic with the presenter and others in your session. This was your chance to find out from your friends what they do to be successful. One student asked if they could take notes, and my response was, "absolutely!"  So the students grabbed their note taking books and were ready to go for session one. With the spreadsheet/session board projected on the screen, they preceded to their session choice at the numbered tables. It was amazing to see them looking at the board and trying to decide and then gravitate towards their topic. Just like the teachers I see at edcamps! When everyone made their choice I wandered around the room with my camera and eavesdropped. I told them that this was your chance to learn from each other. I will be walking around the room taking pictures, so don't mind me and my picture taking. They chuckled at that.
As I walked around the room hearing students lead a conversation, sharing what they felt they were good at, while others listened and asked questions. After a few minutes each table was involved with a give and take conversation. It was like magic. I was surprised of how little prompting I did to set them up for this, but yet they are fully engaged in the student driven, student centered moment. Once twenty minutes had passed we moved on to session two, and they stared at the board to choose their next topic. They went to their new session and this time it was interesting. The first session the tables had roughly an even amount of students. The second session found some tables more populated than others. One table had only three students. So I quickly explained to them that this was good in the sense that they had a better opportunity to share and ask questions. I even watched a student go from one table to another table, voting with his feet, within the first five minutes of the session.
I was blown away by the conversations. Even my students who usually are quiet, were involved. Taking notes, asking questions-picking the minds of the presenters. In the moment, it was fun to watch. The excitement, the passion that some of the students emitted when speaking on what they did while at the same time focusing in on the reciprocal participation of the non-presenters. It was two-way learning.
We reflected before our final session and here was some of their responses.
This is an experience of my life and Edcamp is the best. This is the funnest time of my life at school. I learned that there is more stuff on Study Island that meets the eye. -Jesse
I was amazed by all this. I haven't seen anything like it. I was amazed how smart other students were when they were presenting.- Jaslyn
Edcamp was a great idea! I hope that all the kids came learned a lot about flash cards. I felt very grown up. – Melissa
Edcamp is fun because I told three people to study on study island instead of watching tv and they really like my information I said. – Gustavo
I learned a lot a stuff. I am really excited to try the new websites that I took notes in. I am looking forward to try them.- Christian
What I liked about Edcamp was that you get to hear other peoples thoughts about improving your grades and then after you listen to people you could use those ideas – Ngila
The students really loved this experience and quickly asked when were we going to do it again. As I quickly reflected and thought on it, I told them this could be a monthly activity. So we are planning another one at the end of January. I am sure it will be just as exciting when we do it then as it was the first time around.
So how do you get started? I would get familiar with the edcamp model or even attend one (not required) to fully see one in action. See how the session board is setup, how sessions go and who partakes, maybe even you. This will help you share with your students. It did for me. If you are using Google Apps in Education, I would post a spreadsheet with a link for them to fill out the sessions. On the top part of the spreadsheet going across you place the meeting rooms or table numbers and the side rows have the time and duration of the session. Of course, depending on the grade level, you might think about the appropriate time length for each session.I thought for fourth graders twenty minutes would be plenty and it was. Any longer it would have be too long.
Another idea to think about is where are the students going to meet. I had table groups so that lended itself to having the sessions there. You might have multiple rooms available to you that they can travel to. So once you have that figured out, you can have them work on the session board and share a topic they are passionate about. You can center the topics on what you are doing in class, maybe topics that students do outside of school or maybe even subject focused. This time around, we did study skills, tips and tricks. It was the topic that we were discussing before it rolled into an edcamp model. You don't even have to use a Google spreadsheet. You can have students stick a post-it note on the whiteboard with the locations and times gridded out. Once you are set up, all you need is a clock, and camera to capture it and maybe a little coaching.
I recommend doing one with your class. You will like it so much your students will love it and you will want to make this a recurring activity in your class. As you do more, the students will get better at presenting, sharing and discussing. Even the ones that normally don't. They are learning from each other.
If you are careful enough, you might be even covering some of those Listening and Speaking standards of Common Core to make your admin happy! Good luck with your student driven, student centered edcamp!

Jason Seliskar is a fourth grade for 9 years in Covina-Valley USD at Rowland Avenue Elementary School in Covina, Ca. and 1 of the main instructors for his district's 1:1 iPad program, iTeach, iLearn, iPad Program. He is also a Google Certified Teacher and Adjunct Professor at Azusa Pacific University.  His students have won six LACOE Digital Voice Awards from the Los Angeles County Office of Education while winning the Best Overall Project in 2010 and 2011. In addition, Jason's students have won Best Collaborative Class Website from the California Student Media Festival. He presents at conferences such as CUE and ISTE. He can be found on Twitter @jasonseliskar and jasonseliskar.com.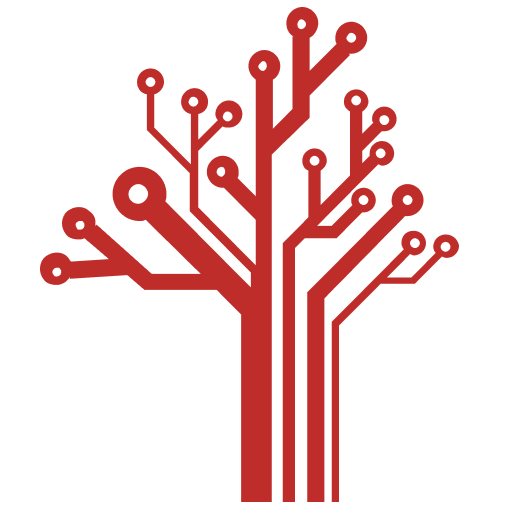 Getting Smart loves its varied and ranging staff of guest contributors. From edleaders, educators and students to business leaders, tech experts and researchers we are committed to finding diverse voices that highlight the cutting edge of learning.