Next Generation Professional Training, Blending For-Me & For-Degree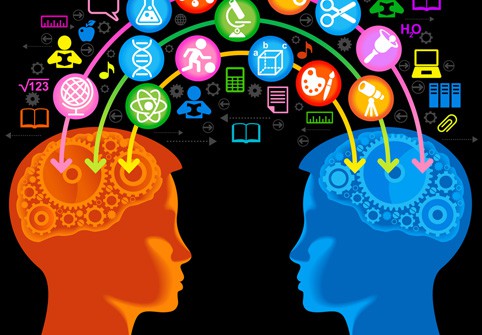 The University of Miami's Miller School of Medicine is developing a new medical education strategy with an innovative approach to training future physicians. "We are adopting an interactive self-directed learning model," said Laurence B. Gardner, M.D., executive dean for education and policy.
"Eventually, our school will move away from a traditional calendar-based approach to medical education to create a true competency-based program," said Gardner. "That would allow many students to complete the first two years of our program more rapidly, shortening the time necessary to obtain a degree, while other students would be able to master the core competencies at a slower pace."
New pressure, new opportunity.  Last week Clay Christensen said In 15 Years From Now Half of US Universities May Be in Bankruptcy.  The New York Times noted that Financing for Colleges Declines as Costs Rise.
The flip side is it's never been easier to learn anything anywhere.  For those seeking credits, there are Free College Courses, Cheap Credits, and Flexible Pathways.
While massively open online courses (MOOCs) got all the attention last year, it's really blended learning programs like the Miller school Powering the Real Revolution in Higher Education.
There are 12 Trends Transforming the Post-Secondary Landscape. In January, I suggested that next-generation universities will share three characteristics:
Affordability: Cost-effective learning experiences that provide a superior ROI.
Employability: Graduates leave with a high level of knowledge and skills and experience applying them in work settings.
Flexibility: The ability to secure tailored supports, adapt to complex schedules/lives, and accelerate particularly for adults that have knowledge and skills and are looking for credentialing.
The Milwaukee School Of Engineering is an example of education for employability and pretty attractive on the other two dimensions.  However, online and blended learning offer schools like MSOE the chance to build value, boost completion, and extend reach.  Even the free for all landscape of MOOCs is shifting from curiosity to employability.
Beyond blended.  Last year I suggested that combining the benefits of anywhere, anytime interest-driven learning with standards-based learning is the design opportunity of our time. The explosion of anytime, anywhere learning is making new thought experiments possible.  Even in (perhaps particularly in) professional education resulting in certification, it is possible to create pathways that are more active and work-based with more just-in-time learning rather than just-in-case learning.
We can compare these anywhere/anytime opportunities, let's call them For Me, with traditional formal K-20 education, let's call it For Degree, on five dimensions:
| | | |
| --- | --- | --- |
| | For Me | For Degree |
| Driver | Interest | Certification |
| Goal | Satisfaction | Standard |
| Time | Anytime | Scheduled |
| Control | Learner | Institution |
| Location | Anywhere | School |

Blending the best of For Me and For Degree will require five developments:
Broader and better outcome measures (e.g., Miami's focus on relationship-centered care and community wellness).
Competency-based gateways and achievement recognition systems (including performance data and portfolio).
More structured and supported pathways for some learners and very flexible informal pathways for others—that suggests tiered pricing and multiple entry points.
Better learning management tools including individualized learning plans powered by a recommendation engine (and some competent advisors/mentors).
Semantic web of linked and tagged learning experiences (a collaborative development opportunity).
These capabilities will help better, more rapidly, and more economically prepare the next generation of doctors, engineers, MBAs, and schools administrators.
Tom Vander Ark is the CEO of Getting Smart. He has written or co-authored more than 50 books and papers including Getting Smart, Smart Cities, Smart Parents, Better Together, The Power of Place and Difference Making. He served as a public school superintendent and the first Executive Director of Education for the Bill & Melinda Gates Foundation.