EdTech10: A Weird Good Week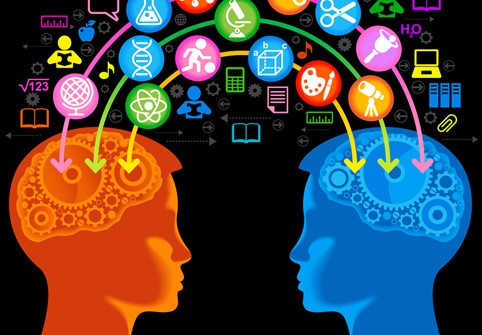 Seven letters dominated the news in our world this week – S X S W E D U. (Well, six letters technically, but you get our point.)  The Getting Smart team had a great time in Austin.  It was the perfect balance of informative sessions and engaging conversations before and after them.  Thanks to everyone who made it a point to find us and say "hi."
SXSWedu
1. This week at SXSWedu, Joel Klein and Amplify unveiled the much talked about tablet bundle. The 10 inch Asus is pre-loaded with engaging Common Core aligned content including CK12 and Khan Academy. Search is powered by Gooru. The open platform easily integrates local content. For more see our news brief on the tablet.
2. This year's LAUNCHedu was bigger and better. During the conference entrepreneurs are given the chance to pitch their ideas to a panel of education leaders and a live audience. This year 24 organizations were chosen from K-12 and Higher Ed markets to compete. Clever, which syncs student information across multiple education programs to create a single sign on, took the honors in the K-12 category. Taking the honors in the higher ed category was Speakingpal, which teaches English speaking skills right from your smartphone.
3. In case you missed any of the Getting Smart coverage of SXSWedu we've got it all here again:
Digital Developments
4. iNACOL and SREB announced Renee Citlau of Anaheim, CA is the 2013 National Online Teacher of the Year. Citlau is an online teacher at Cypress High School and a lead online teacher for the Anaheim Union High School District.
5. Less than two years after launching, i-Ready, the online diagnostic and instruction program announced it has reached its one millionth assessment. "With the transition to the Common Core in full swing, and the pressure of ensuring every student performs well on tests, it is essential that educators have the most robust tools to help them recognize when students are not grasping concepts," said Rob Waldron, President and CEO of Curriculum Associates. For more on i-Ready see our feature and stay tuned for a Tuesday announcement.
6. Epson and Promethean announced a partnership this week that creates more options for teachers looking to turn their classrooms into interactive learning environments. The partnership allows schools to purchase hardware and software together.
The Science of Getting Smart
7. St. Andrew's Episcopal School in Potomac, MD puts brain research at the center of its curriculum. The combination of brain search and education process has created a rich learning environment for students. We think Matthew Peterson would appreciate this cool school.
Getting to the Core
8. In assessment news this week, PARCC released resources aimed at supporting teachers and administrators preparing for the 2014 assessments. Among the resources is a "calculator that supports local technology budgeting and decision-making" according to PARCC.
Higher, Deeper, Further, Faster Learning
9. This week both Thomas Friedman and Clayton Christensen said MOOC's and online learning are transforming the secondary landscape. Christensen said "15 Years From Now Half of US Universities May Be in Bankruptcy". To echo that point we appreciated Thomas Friedman's article on the future of online learning.
Movers, Shakers & Ground-breakers
10. A competency-based education bill passed the House Education Committee in Utah this week. The ground breaking legislation, HB393, would support creation of a competency-based funding model and allow schools to grant school credit based on competency standards.
Disclosures: Curriculum Associates is a Getting Smart Advocacy Partner. Tom is a director at iNACOL.
The Getting Smart Staff believes in learning out loud and always being an advocate for things that we are excited about. As a result, we write a lot. Do you have a story we should cover? Email
[email protected]