What Edu Conferences Should Be On Your Agenda This Year?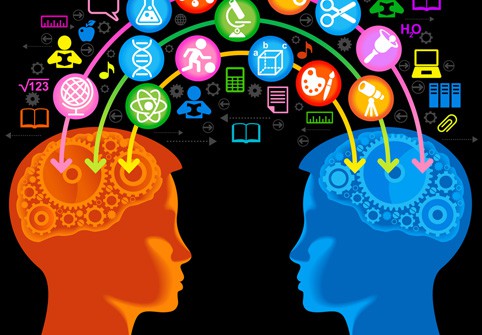 Education conferences bring teachers, administrators, vendors, and investors together over innovative, controversial, and challenging questions and opportunities. The Getting Smart team travels to countless conferences and events each year to gather new insight into the education market. Here's a few on our radar:
Getting Smart Favorites
BETT, hosted in London each year, will run January 30 – February 2, 2013.
SXSWedu is held in Austin,Texas each year. This year, the event will run from March 4-7, 2013. This is the best conference for new education technology and startups.
Education Innovation Summit, hosted by Arizona State University and GSV, will be at the Phoenician in Scottsdale, Ariz. April 15-17, 2013. This is the best conference for innovation.
Summit 2013, hosted by NewSchools Venture Fund by invite only, will be April 30 – May 1, 2013 in the Bay Area. This is the best conference for education funding and venture capital.
Excellence in Action National Summit on Education Reform, hosted by Governor Jeb Bush and the Foundation for Excellence in Education (FEE), will be in Boston, Mass. October 17-18, 2013. This is the best conference for education policy discussion.
Virtual School Symposium, hosted by the International Association for K-12 Online Learning (iNACOL), is held in October each year. This is the best conference for front-edge online and blended learning methods.
Other Highlights
FETC, a regional education technology conference, will be held January 28-31, 2013 in Orlando, Florida.
TCEA 2013 Convention and Exposition, a regional education technology conference, will be held February 4-8, 2013 in Austin, Texas.
CoSN13 Conference 2013 will be held March 11-13, 2013 in San Diego, Calif with a focus on leadership.
National Charter Schools Conference at the Washington, DC Convention Center, June 30 to July 3.
"Navigating Next," the 2013 SIIA Ed Tech Industry Summit (ETIS), will be held May 5-7, 2013 in San Francisco, Calif.
The Yale School of Management Education Leadership Conference will be held this year April 4-5, 2013.
ASCD 68th Annual Conference and Exhibit Show will be held March 16-18, 2013 in Chicago Illinois.
International Society for Technology in Education (ISTE) will be in San Antonio, Texas June 23-26, 2013.
Global Education Conference is an online or virtual conference held in November each year.
Other Annual Events
For more events, view this list by BSG Team Ventures. What else would you add to our list?
FEE is a Getting Smart Advocacy Partner. Tom is on the board of directors at iNACOL.
The Getting Smart Staff believes in learning out loud and always being an advocate for things that we are excited about. As a result, we write a lot. Do you have a story we should cover? Email
[email protected]