Microsoft Innovative Schools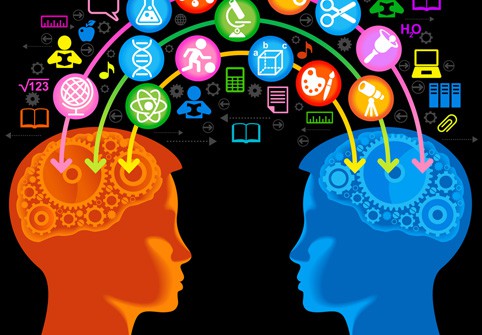 New school models that leverage technology provide a useful picture of the future. Last week, in a three-blog series, I profiled next generation school models that leverage newopportunities, incorporate experiential learning, and promote system redesign.
Through the Microsoft Innovative Schools program educators "discover, share, and scale best practices, and develop assets to help students and educators reach their full potential."
The innovation framework considers 21st Century Skills & Standards, Curriculum & the Learning Paradigm, Assessment, and Innovative Uses of ICT.
Microsoft helps school leaders develop and lead an innovation process that engages students and improves learning. The Innovative Schools Toolkit includes aself assessment, knowledge library, and a series of DIY workshops:
A series of 13 case studies from global schools were conducted by the University of Virginia. They feature innovative teaching, learning and assessment strategies, and supportive learning environments. The following is a summary of three Pennsylvania high school case studies.
Freedom Area Senior High School is located south of Pittsburgh. The turnaround vision was powered by Classroom of the Future and Project 720, a school improvement project from the state that helps high schools "build smaller learning communities, improve counseling services, build adolescent literacy programs, and raise academic standards are critically important goals."
Superintendent Ron Sofo built a budget to acquire, utilize, and maintain the technology infrastructure [ Watch Video] and build capacity for staff development [Watch Video]. Teachers received support to use technology in the core curriculum [ Watch Video]. Technology provides opportunities to increase accountability, broaden learning options, and engage students in a more rigorous curriculum [ Watch Video].
Plymouth-Whitemarsh High School near Philadelphia implemented "a diverse array of reforms, from boosting literacy to integrating technology to postsecondary preparation, and focusing on students reading below grade level as well as those 'in the middle' who — while they might graduate — might do so without any real plan for the future" [ Watch Video]. Like Freedom, most of the reforms were funded by Pennsylvania's Project 720 grant program.
The case study says, "Because their social studies teachers were taking the lead with technology before the grant, administrators also chose a technology coach with a background in that content area" [ Watch Video]. Tackling the literacy issue meant a blended double block for most students [Watch Video].
South Fayette High School is near Pittsburgh. The case study summarizes their strategy: "Implement sweeping changes in the curriculum, set high expectations for the use of technology in every classroom, and put useful student data into the hands of teachers."
Students participate in a pre-engineering style program that uses industry-standard software and hardware. The program offers choices based on student interest and career expectations [Watch Video].
Partners in Learning. The Innovative Schools network is part of Microsoft's Partners in Learning program. Schools start the journey by applying to become a Pathfinder school. They work with coaches and one of the 100 mentor schools located in 60 countries.
The network adds value to innovative schools and, as the toolkit illustrates, provides valuable resources to educators worldwide.
This blog first appeared on EdWeek.
Tom Vander Ark is the CEO of Getting Smart. He has written or co-authored more than 50 books and papers including Getting Smart, Smart Cities, Smart Parents, Better Together, The Power of Place and Difference Making. He served as a public school superintendent and the first Executive Director of Education for the Bill & Melinda Gates Foundation.