New Mexico Families Deserve Options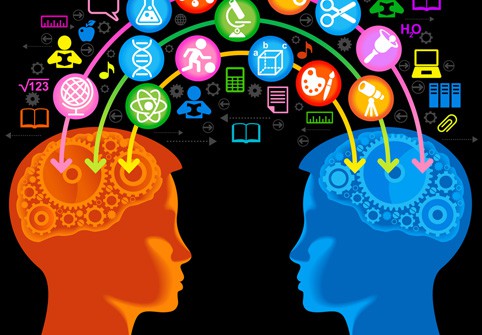 The New Mexico Public Education Commission (PEC) denied an application for a virtual charter school last fall citing three reasons: 1) The application was contrary to the "best interests" of students, the educational system, and the statewide community; 2) The New Mexico Charter laws are "sufficiently ambiguous" as to the authority of the Commission to grant such a charter; and 3) The Public Education Department's rules for charter schools preclude "distance learning" as a substitute for in-person instruction unless approved by a local school board.
None of these reasons are valid and hopefully approval will be granted appeal by month end and New Mexico students will join hundreds of thousands of other students across the country with access to full time virtual education.
The "best interest" concerns certainly don't apply to New Mexico students and families. More than 3,000 indicated interest in a school that doesn't even exist. Farmington School District has a virtual school (capped at 500 secondary students) with a waiting list of 1,500 students.
On the second point, the New Mexico Charter Schools Act doesn't prohibit virtual charter
schools. The Charter School Division gave the application the highest overall score of any 2012 applicant (84 percent). There's nothing to hide behind here.
On the third point of denial, the PEC cited Administrative Code [6.30.8.8A NMAC], which says, "asynchronous distance learning shall not be used as a substitute for all direct, face-to-face student and teacher interactions, unless approved by the local board of education." But it is very clear from the application that "asynchronous" (do-it-yourself without a teacher) is not at all what was proposed. Online learning programs from respected national providers make full use of certified teachers.
Online teachers develop powerful sustained relationships with students, offering what is often more personalized learning than is possible in a traditional classroom. Mike Feuling, a founding teacher of Washington State's Internet Academy, has been teaching online for 14 years confirms the personalized and responsive attention that students receive online.
One teacher said, "The online environment allows me the opportunity to connect to my students one-on-one using the rich multi-media resources available, not only to build strength in course content, but to also develop a significant learning relationship that takes the student beyond the boundaries of the classroom walls."
For a point-by-point rebuttal see the video and text of Tom Intorcio's blog. Secretary Skandera and the PEC may want to consider providing additional choice options through high quality virtual charter schools and other digital solutions.  One size does not fit all.  New Mexico students deserve options.
Tom Vander Ark is the CEO of Getting Smart. He has written or co-authored more than 50 books and papers including Getting Smart, Smart Cities, Smart Parents, Better Together, The Power of Place and Difference Making. He served as a public school superintendent and the first Executive Director of Education for the Bill & Melinda Gates Foundation.