Alliance for Excellent Education Counts Down to Digital Learning Day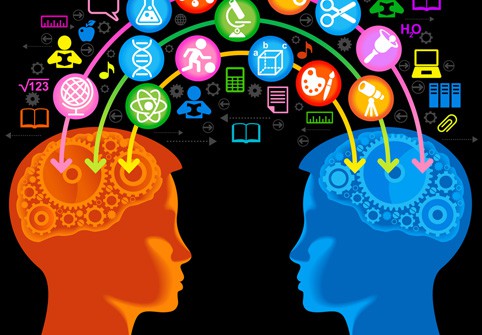 The Getting Smart team is excited to participate in Digital Learning Day 2013. This year 46 states and over 16,000 teachers have signed up to participate. For more information on how to get involved read the release below or visit DigitalLearningDay.org.
SAVE THE DATE: Alliance for Excellent Education Counts Down to Digital Learning Day 2013 on Feb. 6
One Month Until Students, Teachers, and Administrators Gather with Peers from Around the Nation to Explore How Digital Learning Is Changing Education; More than 16,000 Teachers, Forty-Six States and DC Already Engaged
WASHINGTON, D.C. – With less than one month until the second annual national Digital Learning Day on February 6, the Alliance for Excellent Education announced today initial details of the organization's national effort to promote digital learning and spotlight successful instructional technology practice in the classroom. To date, forty-six states and the District of Columbia, and more than 16,000 teachers have already signed up to participate in digital learning activities throughout the day and beyond. (States participating in Digital Learning Day appear in green in the map to the right).
"Digital Learning Day is one month away, but the number of teachers who have signed up to participate is already ahead of last year's final tally—showing evidence of the increasing enthusiasm and momentum around digital learning," said Bob Wise, president of the Alliance for Excellent Education and former governor of West Virginia.
Digital Learning Day is a national campaign focused on improving teaching and learning that began in 2011. In addition to the national Digital Town Hall—the centerpiece of Digital Learning Day—this year's activities will offer multiple learning and professional development opportunities that will support teachers, introduce innovative digital learning strategies, and provide interactive lesson plans that will be used across the country. This day of national activities will take place at the Newseum in Washington, DC and will be streamed live over the internet.
"Digital Learning Day emphasizes empowerment," said Wise. "Providing the technological tools to empower teachers creates a more collaborative, supportive, and transparent school culture. Quality teaching joined with effect technology can empower students to be life-long learners and producers of content and information by ensuring that they are ready for college and a career. And, finally, planning effectively for the inevitable shift to digital content and blended learning empowers education and political leaders to make decisions that put students first and support teachers.
To celebrate Digital Learning Day, states and school districts are planning numerous activities to promote the use of digital learning, including highlighting promising practices within and among states, showcasing student work through digital learning, and conducting lesson plan contests for teachers.
Digital Learning Day Activities
2013 Digital Town Hall: Attended by prominent national education and policy leaders, the national Digital Town Hall will profile teachers, students, schools, and districts that are implementing digital learning in innovative and successful ways, including

Dysart Unified School District (Surprise, AZ and El Mirage, AZ);
Quakertown Community School District (Quakertown, PA); and
Cajon Valley Union School District (El Cajon, CA).
Digital Learning in Action: Educators will experience lesson plans and examples of successfully implementing interactive digital learning content and instructional strategies that utilize digital learning in the classroom. Geared toward educators and others wanting to know more about specific approaches to digital learning, these hands-on teaching and learning sessions will be led by teachers from the Washington, DC metro area and will be posted online for use by teachers around the country. Areas of focus for these instructional lessons include

digital content areas for math, science, civics/social studies, and English language arts;
problem-based learning;
flipping the classroom—using time more efficiently by having students watch videos of lectures as homework and freeing up classroom time for more individualized, robust and engaging instruction;
mobile learning and online tools to support blended and face-to-face instruction; and
new trends in assessment, including digital portfolios and instant feedback using ongoing, informal "quizzes" to improve each student's cognition.
The Alliance invites all who have a stake in improving the nation's education outcomes—teachers, librarians, school leaders, afterschool program coordinators, community group members, students, and parents—to participate in the Feb. 6 Digital Learning Day activities.
Digital Learning Day boasts support from nearly fifty national core partners made up of education leadership organizations as well as generous support from nearly twenty companies.
Visit www.DigitalLearningDay.org for ideas about how students, parents, administrators and others can participate. Follow the action on the Digital Learning Day Twitter page or with the #DLDay hashtag and on the Digital Learning Day Facebook page.
###
The Alliance for Excellent Education is a Washington, DC–based national policy and advocacy organization that works to improve national and federal policy so that all students can achieve at high academic levels and graduate from high school ready for success in college, work, and citizenship in the twenty-first century. http://www.all4ed.org.
The Getting Smart Staff believes in learning out loud and always being an advocate for things that we are excited about. As a result, we write a lot. Do you have a story we should cover? Email
[email protected]