Case Study Examines Prizes for Innovation in Assessment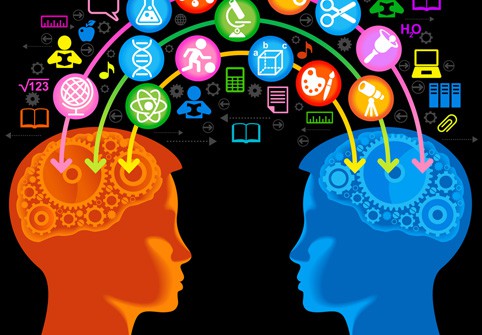 ASAP Challenge Phase One and Phase Two Illustrate Solutions to Mobilize Talent and Deliver Results in Education Technology
Seattle, Wash., January 10, 2013 – Getting Smart® released a report on the Automated Student Assessment Prize (ASAP). The case study illustrates a powerful philanthropic use of prizes to drive focused innovation with the goal of promoting deeper learning.
The first two phases of ASAP were sponsored by the William and Flora Hewlett Foundation to promote focused innovation in student writing assessment.
"ASAP was designed to answer a basic question: Can a computer grade a student-written response on a state-administered test as well as or better than a human grader?" explained co-author Jaison Morgan.
The case study, "Automated Student Assessment Prize Phase One and Phase Two: A Case Study to Promote Focused Innovation in Student Writing Assessment," takes a close look at the ways the two phases of the ASAP challenge mobilized talent, delivered results and moved the needle on education innovation for students' futures.
"Prizes have long been used as an efficient means of inducing innovation. This case study illustrates the philanthropic use of a sequence of prizes to focus and accelerate innovation in education," said co-author Tom Vander Ark.
The results of these two studies present unique opportunities to:
Establish standards for state departments of education to utilize assessment technologies;
Advance the field of machine scoring in the application of student assessment; and
Introduce new players with different and disruptive approaches to the field.
ASAP is now expanding to other challenges in machine-scoring applications, including the development of systems to support writing instruction in a classroom setting. ASAP remains committed to its role as an open, fair and impartial arbiter of machine scoring and writing assessment capabilities through a series of scientifically rigorous studies and field trials.
ASAP does not endorse or promote any specific technology or provider. Instead, ASAP seeks to deliver critical information to administrators, educators, families and students during a time when student assessment is undergoing a critical shift in schools across America.
Learn more and download the full case study at gettingsmart.com/resources. Join the conversation at gettingsmart.com, on Facebook at at facebook.com/gettingsmart, and on Twitter at @Getting_Smart.
The Getting Smart Staff believes in learning out loud and always being an advocate for things that we are excited about. As a result, we write a lot. Do you have a story we should cover? Email
[email protected]