10 Innovative Ways to Use ThingLink in the Classroom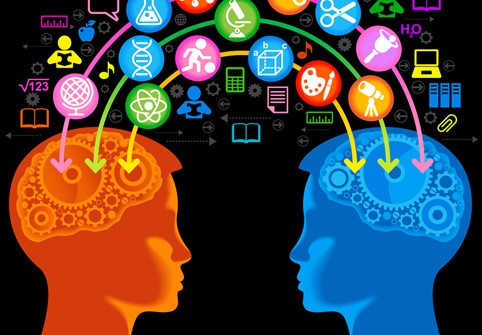 Explore. Share. Create.
It starts with an image. Define the image through multimedia.  Present ideas. Pack it full of content. Create links to amazing sites. Explore, share and create with ThingLink in the classroom!
Design Your Digital Self
Create an avatar
and connect with Your Digital Self through multimedia. 
Create links to whatever it is that helps you define your digital self.
 Revisit it often as your 
digital
 self emerges. 
Answer and Essential Question
Embrace research, learn through multimedia, draw, create and design as you construct knowledge to answer an essential question. 
Connect to the Common Core

– Dig Deeper
The Gettysburg address has been wordled here to display the most
frequently used words. Kickoff a multimedia exploration into their meaning and gain an understanding of the text. 
Define Vocabulary
Vocabulary development is an attainable goal that extends across all areas of the curriculum. The Common Core suggests that it's important to target deep understanding of words that cannot be acquired through independent reading.
Extend the Walls of Your Classroom
Teachers and students can extend the learning by posting messages, holding online discussions, and working with ThingLink images through Edmodo. Publish an interactive graphic to be explored prior to class to front load the learning, provide students with background knowledge and level the playing field to prepare students for success in class.
Design Awesome Homework
Bring homework to life and set the stage for some excitement and productive in class work time by providing students with resources to explore and ideas to consider prior to class.  If they do the prep work on their own, students will walk in prepared to learn and the only thing you, as the teacher will have to do is interact with them. Let's face it, this is way more exciting than a worksheet and lecture!
Plan and Implement a Collaborative Project
Spend time planning an organized project then take advantage of valuable instructional time interacting with groups of students engaged in the learning.
Provide Built-In Tech Support
I always include built in tech support when designing student driven learning experiences in order to keep the focus on the content, not the technology.  Help students be independent problem solvers. 
Share Books on a Pinterest Board
Grab a book jacket and bring a treasured book to life. Collect resources, ask students give students a voice, record a review and be sure to include a trailer. Then publish your collection for all to see and explore.
Provide Resources for All Learners
This interactive holds an extensive collection of resources I have created and commonly use, yet it fits in one compact space. There is something here for all learners!
A ThingLink Toolkit of Resources
I am pleased to offer a ThingLink Toolkit of resources for teachers and students. Watch video tutorials to learn how, integrate with web 2.0 tools, check out more uses for teaching and learning that are aligned to the Common Core. Ask a question.