Blended Learning Decision: Enterprise or Portfolio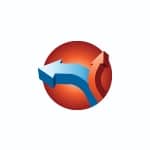 Blended learning plans require five decisions:
1. Strategy and timeline
2. School models
3. Platform and content
4. Device; and
5. Staffing and development plans.
For many districts, the most important strategy decision will be whether to build a common district plan or encouraging schools to develop their own plans.
An organization-wide approach to information technology is often called an enterprise approach — the same devices running on the same systems. The educational equivalent is a district that uses the same curriculum, same staffing strategy, same students supports, same schedule, and same device. A frequently cited high-performance example is Mooresville North Carolina. An enterprise approach can feel like a series of top-down directives, but Mark Edwards has developed a collaborative culture in Mooresville that values teacher engagement. (Dr. Edward's book Every Child, Every Day will be available January 1, 2013.)
Portfolio. The alternative to the unitary enterprise approach is a portfolio of different school models like New York City, New Orleans, or Denver.
The need to take a portfolio approach may be driven by size as well as differential performance. In a big district where some schools perform well and others struggle, the district should differentiate its approach, providing directive assistance to some schools and providing autonomy for high performing schools.
Paul Hill and Robin Lake at the Center for Reinventing Public Education have written extensively about the portfolio approach and created a network of districts deploying similar strategies. There are seven Components of a Portfolio Strategy:
Good options and choices for all families: District ensures quality options through student assignment policies and improving options.
School autonomy: School leaders should have as much autonomy as possible and should be held accountable for results.
Pupil-based funding for all schools: Funds follow the student to schools.
Talent-seeking strategy: Nationally recruit and develop local talent.
Sources of support for schools: Provide a diverse set of providers.
Performance-based accountability for schools: Effective schools get replicated, struggling schools get support, and chronically low-performing school are closed.
Extensive public engagement: Portfolio strategy creates significant change for all stakeholders and, as a result, requires high engagement.
To the existing school of thought on portfolio strategy, I would an injection of blended learning: Add blended learning to school improvement strategies, open new blended schools, and add online options for self blending.
A three-year plan for a portfolio district should integrate improvement and blended learning strategies and phases of improved access.
Teacher leadership. Whether enterprise or portfolio (or a mix of the two), another big strategy question is how to leverage teacher leadership. What's new and different about this decade (post 2010 tablet inflection) is the fact that teachers, parents and kids are flipping and blending on their own. Given that a percentage of teachers and students have made the shift to digital learning, the question is how to incorporate their leadership in school and district plans?
The first step is a good survey of tools and strategies so you know what is going on. Next, use incentives and supports to turn pockets of promising strategies into productive school models. In doing so, look for ways to connect schools with similar models and strategies into a new or existing network of support.
The shift to personal digital learning holds the promise of better serving a larger percentage of students. It is, however, there are a challenging and dynamic set of strategic decisions that need to be made soon. There are two Septembers before online assessment of Common Core State Standards begins in most districts. It's time to plan for the shift.
This blog first appeared on EdWeek.
Tom Vander Ark is the CEO of Getting Smart. He has written or co-authored more than 50 books and papers including Getting Smart, Smart Cities, Smart Parents, Better Together, The Power of Place and Difference Making. He served as a public school superintendent and the first Executive Director of Education for the Bill & Melinda Gates Foundation.