20+ Free Online Libraries
"Sink Your Teeth Into the Free Web Library" first appeared on OnlineCourses.com.
It's a shame more people are not aware of the wide array of free online libraries. Databases, books, videos, audio recordings and e-books are available, just waiting to be viewed and used. This guide will help avid readers, serious researchers and casual surfers alike get the most out of free web libraries.
The most extensive free online library is the Internet Archive. Boasting over three million texts and over a million (each) of video and audio recordings, the Internet Archive offers a wealth of free information, including the largest repository of archived web pages, going back to 1996, through its Way Back Machine.
When it comes to digital archives, the U.S. Library of Congress is no slouch, with thousands of articles, photographs, prints, newspapers recordings, collections and exhibits focusing on the history and culture of the United States. The Library even offers a digital reference service where anyone can "Ask a Librarian," either by providing an email for reply or using an online chat service.
The United States' most precious documents are housed at the National Archives. Using its Archival Research Catalog (ARC), web researchers can view ARC galleries about American history and science, and they can obtain copies of The Constitution and the Declaration of Independence.
One of the web's best kept secrets is the Smithsonian's Digital Library. Serious researchers and curious students alike can browse digital editions, fact sheets, artist files, webcasts, bibliographies and online exhibitions gleaned from the Smithsonian Institution's vast collections.
Researchers and casual surfers enjoy exploring European culture with europeana. With a focus on fine arts and history, europeana boasts books, objects, records and recordings from across the European Union.
Many states provide a wealth of resources to their residents through the state libraries. Michigan's eLibrary offers full text articles from newspapers and magazines, digital collections, images, digital archives and over 20,000 full text eBooks for free to its residents.
Local public libraries are increasingly putting parts of their collections online. Members of the New York Public Library can find over 700,000 digitized images, online exhibitions and digital projects. The Chicago Public Library offers its subscribers full text copies of newspapers and magazines, as well as articles from encyclopedias and reference books. Most public libraries will also provide their members with current eBooks in all genres and formats.
Serious researchers need online access to academic articles. At Stanford University's High Wire, they will find over two million free, full text articles from top journals.
Most people have little to no access to presidential libraries, but wouldn't you know it – the vast majority are moving their resources onto the web. The John F. Kennedy Presidential Library and Museum offers interactive exhibits on topics like the Cuban missile crisis, and the George W. Bush Presidential Library and Museum provides a comprehensive 911 Resource Guide.
Professionals have unique research requirements. Lawyers and paralegals will find Cornell University's Legal Information Institute's free online law library helpful, and medical professionals and patients alike can find useful information at the U.S. National Library of Medicine.
Best Free Digital Books
Children's
Traditional stories like The Three Little Pigs and modern classics like The Call of the Wild are available for kids to read for free at byGosh. Appearing in HTML on any web browser, this is an easy site to access, and requires no subscription.
Children enjoy reading stories from around the world with the International Children's Digital Library. Books are available in dozens of languages and children can search by age or interest. With optional registration, children can access more of the library's services, such as maintaining their own digital bookshelf.
Crime
At The Book Depository, lovers of crime writing will find hundreds of novels available to download, for free, in PDF. Notable titles include G.K. Chesterton's The Man Who Knew Too Much and Sir Arthur Conan Doyle's Uncle Bernac.
The collection of books on crime at Project Gutenberg includes dozens of novels and other stories such as A Study in Scarlet from Sir Arthur Conan Doyle and The Purloined Letter by Edgar Allen Poe. Supported formats include HTML, EPUB, Kindle and plain text, and some are even available in MP3 (audio) format.
Academic
Great reference works, as well as historical and scientific texts are available for free online from Bartleby. Peruse Sigmund Freud's The Interpretation of Dreams, Martin Luther's The Ninety-Five Theses and Henry Gray's Anatomy of the Human Body.
The University of Pennsylvania offers over one million books online, for free in topics ranging from history and law to medicine, military and naval science. Ebooks can be downloaded in zip or text format and many are even available in HTML.
Classics
At kobo, lovers of the classics can find and download some of the greatest books in the English language including Wuthering Heights by Emily Bronte and Mark Twain's The Adventures of Huckleberry Finn.
A number of classics are available for free from the Electronic Literature Foundation (ELF). Literature lovers can read such great works as Paradise Lost by John Milton and Pride and Prejudice by Jane Austin.
Science Fiction and Horror
At Many Books, sci-fi fans choose from dozens of free, downloadable titles, including Murray Leinster's The Aliens and Edgar Rice Burroughs' The Chessman of Mars.
Regional library consortiums offer a wide range of Sci-Fi books, from classics to recent bestsellers. The Oregon Digital Library Consortium offers hundreds of titles through the cooperative effort of its 30 plus member libraries. Science fiction titles are available for Kindle, iPad, Android and iPhone in epub and PDF formats and include top sellers like George R. R. Martin's A Dance with Dragons.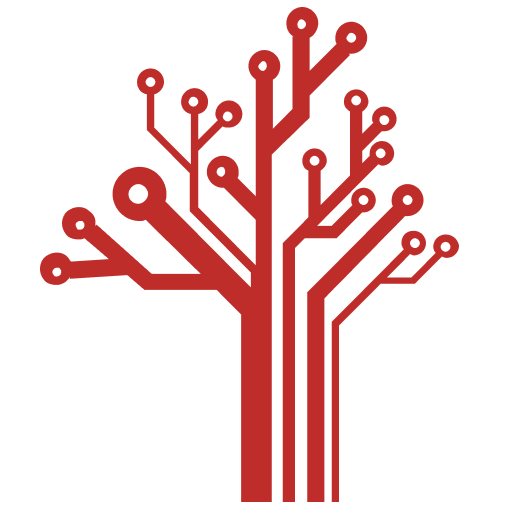 Getting Smart loves its varied and ranging staff of guest contributors. From edleaders, educators and students to business leaders, tech experts and researchers we are committed to finding diverse voices that highlight the cutting edge of learning.