Blended Learning: Disrupting Tradition with Innovation
"Blended Learning: Disrupting Tradition with Innovation" first appeared on Compass Learning's blog, Navigator.


Over the last decade the growth of online learning in American schools has been unprecedented, and school leaders are enthusiastically embracing new technologies and new models of instruction.  The shift from print to digital text has been swift by educational standards, and the move to blended-learning environments focused on differentiated instruction and personalized learning is rapidly becoming the norm. There are a number of causal factors generating increased interest and dialogue across a number of constituencies. Budget and program cuts are increasingly prevalent; and, from a funding perspective, business and policy leaders view this shift as a means of helping re-establish financial solvency for American education.  However, a more compelling case for blended learning can be made when one examines its potential for dramatically altering how teaching and learning has traditionally been approached in the United States.
In a new white paper, Classifying K-12 Blended Learning, Michael Horn and Heather Staker persuasively argue that blended learning could well be the "disruptive innovation" that changes American education. Certainly our students do not fare as well when compared to their international counterparts. Over the past 10 years academic performance in the United States has steadily decreased, particularly in the areas of math and science – statistics sobering for a nation whose vision seeded space exploration and put a man on the moon.  And even more alarming is the striking and central message of a report, The Silent Epidemic: Perspectives of High School Dropouts, published in March 2006 for the Bill & Melinda Gates Foundation. Contrary to a long held belief that the primary reason students dropout of school is academic failure, the report concluded, "that while some students dropout because of significant academic challenges, most dropouts are students who could have, and believe they could have, succeeded in school."
We continue to lose students in astonishing numbers.  According to the Alliance for Excellent Education, "every year, more than 1 million students—that's 7,000 every school day—do not graduate from high school on time, and nationwide only 69 percent of students earn their high school diplomas."  In low-income and minority communities, the problem is only exacerbated.
The problems are complex and the answers are not simple.  As Horn and Staker assert, the path to transformation requires far more than the initial fixes offered to date: instructional content in online formats, distance learning to place highly qualified teachers in remote or hard-to-staff areas, and/or credit recovery or instructional support for students inside and outside traditional school settings. While all are valiant attempts to change the conversation, most reforms to date have been embedded in the existing education system.  True reform will require deliberate action on a number of fronts, beginning with the policy and infrastructure adjustments necessary for meaningful and lasting change.  The need is for proactive innovation, as opposed to the reactive redundancy often seen in education reform efforts.  As the author's state, there remains "significant risk that the existing education system will co-opt online learning as it blends it into its current flawed model – and just as is the case now, too few students will receive an excellent education."
Texas, California, Florida, Georgia, and Louisiana are several years into the implementation of digital learning legislation and have served as models for other states interested in offering increased funding flexibility or new school protocols for the purchase and use of digital resources.  And, an increasingly number of states are moving toward legislation designed to promote and expand digital learning.  This year alone, approximately 12 states have introduced and/or passed legislation focused on the use of blended or digital learning in the delivery of standards or curricula to students.  Other states are encouraging deeper levels of conversation around blended and digital models. The state of Oklahoma recently hosted a Digital Learning Summit; bring education, business, and policy leaders together for a series of substantive discussions around digital learning in their state.  In his keynote address to the group,  Richard Cullata, Deputy Director, Department of Education Technology at the U.S. Department of Education, outlined a series of questions that should be asked when transitioning to hybrid learning models of instruction:
How is online learning supported?
Can digital materials be purchased with textbook funds?
Is there a strategy in place to put a device in the hand of every learner?
Is broadband access available in and out of school?
Is digital content being shared with other states?
Do procurement processes enable adoption of new technologies?
Is progress based on competency instead of seat-time requirements?
Does each student have a customized learning plan?
And because democratizing data is a critical element in any reform process, can parents and students easily access performance data?
By clearly defining the concept of blended learning and offering four models that fit within their expanded definition, Horn and Straker provide concrete examples of school designs that are evolving and working successfully both within, and outside, the context of traditional brick and mortar schools.  The article also shares policy recommendations created by Digital Learning Now! that provide additional guidance for states seeking to use digital learning in transformative ways.
Futuristic food for thought: The Rise of K-12 Blended Learning is a must-read for anyone interested in innovation, the advancement of public education, and global student success.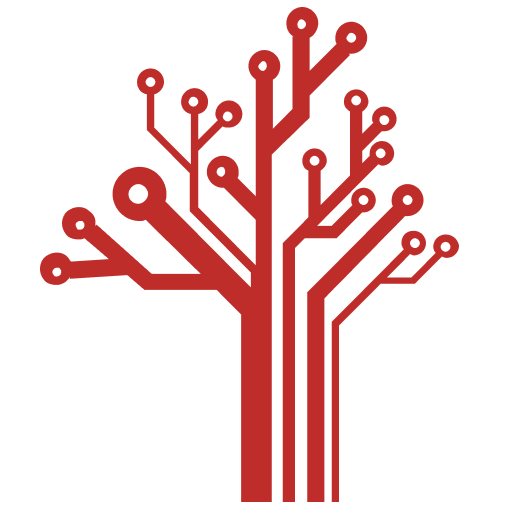 Getting Smart loves its varied and ranging staff of guest contributors. From edleaders, educators and students to business leaders, tech experts and researchers we are committed to finding diverse voices that highlight the cutting edge of learning.