4 Ways PBS is Innovating For Students' Futures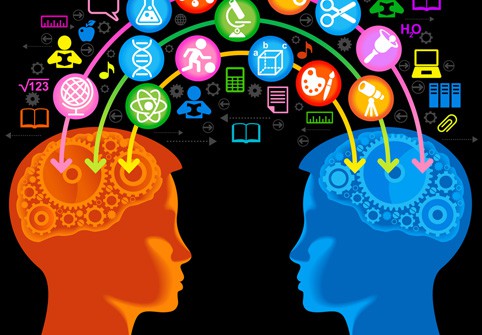 Guest Written By Sarah Cargill, Getting Smart
PublicBroadcastingService(PBS) has a long standing reputation in the education community for providing quality news, media, material, and more for engaged learning. Today, PBS is leveraging front-edge tech — the flipped classroom, learning playlists, online professional development, games, and more — to research and refine quality content and delivery of learning for students, parents, and educators. Here are four ways PBS is innovating for students futures:
1. PBS LearningMedia
PBS launched PBSLearningMedia, an effort to provide free content to teachers and families worldwide who are working in an increasingly 1:1 and bring your own device (BYOD) learning environment, in 2011. This June, PBS announced expansion of its media offerings, extending to 20,000 digital assets from PBS award-winning series like NOVA, FRONTLINE, AMERICAN EXPERIENCE and SID THE SCIENCE KID as well as organizations such as NASA, the Library of Congress, and the National Archives.
PBS LearningMedia is conducive to the flipped classroom, said Rob Lippincott, Senior Vice President of Education at PBS. Teachers can create playlists of engaging media content for lessons inside or outside the classroom.
Lippincott shared some of the most interesting findings from a PBS LearningMedia survey of 500 Pre-K to grade 12 teachers this year:
We found that 91 percent of teachers reported having access to computers in their classrooms, but only one-in-five (22 percent) said they have the right level of technology.
The survey revealed that nearly two-thirds (63 percent) of teachers cited budget as the biggest barrier to accessing tech in the classroom.
Not surprisingly, in low-income communities, this is an even greater challenge, as 70 percent of teachers reported lack of funds as the greatest obstacle.
Teachers in affluent communities also have greater parental and school board support for tech in the classroom compared to those teaching in low-income communities. Thirty-eight percent vs. 14 percent cited high levels of parental support and 38 percent vs. 21 percent for school board support.
Nonetheless, teachers' opinion about the ability of tech to enhance learning is universal despite grade level, the income levels of the student population and the types of communities where they teach; 93 percent believe that interactive whiteboards enrich classroom education and 81 percent feel the same way about tablets.
According to the survey, technology resources used most often in the classroom include:

Websites (56 percent)
Online images (44 percent)
Online games or activities (43 percent)
Online video content (33 percent)

The primary reason for teachers using technology resources are:

Increasing student motivation (77 percent)
Reinforcing and expanding on content being taught (76 percent)
Responding to a variety of learning styles (76 percent)
Demonstrate something you can't show any other way (54 percent)
"It enriches your classroom," said educator Chris Ward who has used PBS resources including the new PBS LearningMedia for the last 10 years to bring history like the eruption of Mount Saint Helens to life. "You have more to pick from."
2. WestEd Partnership
In partnership with the Corporation for Public Broadcasting (CPB), PBS won a ReadytoLearngrant for nearly $72 million from the U.S. Department of Education's Office of Innovation and Improvement to fund research around the development and deployment of media for math and literacy skills.
The study by WestEd surveyed the multi-platform approach to education, which examined TheElectricCompany (TEC) SummerLearningProgram, combining teacher interaction with the PBS KIDS show, apps, and online game.
"The study showed six- to eight-year-old students made significant gains in mathematics, vocabulary and numeracy," said Jean Crawford, Content and Outreach Manager for the PBS KIDS Ready To Learn Initiative. "Students also grew in classroom motivation, confidence, morale, and enthusiasm." The breakdown includes:
41 percent gain in mathematics vocabulary
20 percent gain in numeracy skills; and
17 percent gain in phonics skills.
"The kids loved all of the media," said Betsy McCarthy, Senior Research Associate at WestEd. "They loved the episodes."
3. Boston University pilot
"PBS is also working with Boston University to test the effectiveness of three professional development teaching modules developed by BU's School of Education in helping kindergarten teachers integrate technology into their classroom curriculums," said Crawford. "Each module includes tips and instructional plans for implementing a series of 35-minute math lessons, each using a PBS KIDS online game." The modules are designed to:
Enhance children's early mathematics and vocabulary development through the effective use of PBS KIDS online games;
Enhance children's technological literacy; and
Help teachers be more comfortable and gain expertise in incorporating educational technology into the classroom using iPads and interactive whiteboards. Lessons from the modules were used in two kindergarten classrooms over a 9-week pilot period.
"BU is modifying the teaching modules based on the feedback they received during the pilot test. The next step will be to implement them as part of a regular kindergarten curriculum and assess their impact on student performance," added Crawford. "There are also plans to use the modules as part of college course for pre-service teachers."
4. Chicago Public Schools Virtual Pre-K program
"PBS and CPS worked together to develop a math extension of CPS' Virtual Pre-K program, a school-to-home resource distributed to preschools in the CPS system," said Crawford. "The VPK math kit includes five classroom lesson plans, each teaching a different math skill; 10 related at-home activities; and five related community activities that parents can do with their kids when they are out and about in their communities."
"The kit also includes video showing teachers implementing the lessons in the classrooms and parents doing the activities at home with their kids," she added. "The VPK Math program also includes a series of professional development workshops for preschool teachers and a series of parent workshops."
"A pilot test of the VPK Math program was conducted in 12 CPS preschools during the 2011 – 2012 school year," said Crawford. Findings of the study showed that:
Teachers who implemented the VPK Math program in their classrooms developed a more positive attitude toward teaching math and became more confident in their abilities to teach math.
School involvement levels increased for parents who participated in the VPK Math program, and they significantly improved their math interest and confidence levels. Almost all parents said the VPK Math program helped them gain more confidence about what they can do to help their children learn math.
Children who were exposed to the VPK Math resources grew in the areas of math and technology, according to their teachers. The teachers also reported that students particularly felt more comfortable with math and technology.
Following the success of the pilot test, VPK-Math will be distributed to 30 Chicago Public School preschool classrooms in the 2012-13 school year. All materials will also be hosted on PBSKIDS.org/lab.
PBS Future
When asked what's on the forefront for PBS this fall, Crawford said, "What's really exciting is how much technology can be a great learning tool to help aid discussion and creativity in the classroom beyond the screen. For example, children can watch a streaming video on an iPad and then their teacher can use the rest of class to discuss what was watched or the teacher can create a team building activity based on that information or topic."
"We are also experimenting with ways to use innovations like augmented reality, virtual reality or 3D-rendered gaming to help teach core skills," said Crawford. "At PBS we are committed to helping kids recognize the real-world applications of the skills they learn through our content."
This blog first appeared on EdWeek.
The Getting Smart Staff believes in learning out loud and always being an advocate for things that we are excited about. As a result, we write a lot. Do you have a story we should cover? Email
[email protected]