Why the Next Four Years Will Be Better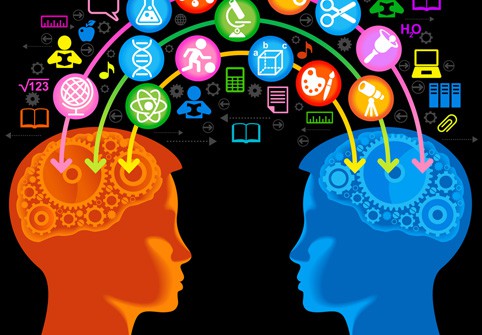 Roger Altman, a former deputy Treasury secretary and a co-founder of Evercore partners, thinks the U.S. economy could be on the verge of an unexpected boom. Here's why:

Housing. "The housing sector is improving. … the first signs of renewal have appeared: prices are rising in almost half of the country's major housing markets.
Energy. There has been a "breathtaking increase in oil and gas production."
Banking. "The U.S. banking system has recovered faster than anyone could have imagined."
Competitiveness. "Unit production costs [in the U.S.] are down 11 percent over the past 10 years, while costs have risen in almost every other advanced nation."
Debt. "The U.S. may surprise itself and the world by rectifying its deficit and debt problems.
I would add learning–formal and informal–to his list for four reasons:

Growth sector. There has been an explosion of entrepreneurial activity in education and more broadly in human development. The pace of growth is fueled by the mobile inflection of 2010 (i.e., tablets & broadband) and big increases in education spending in India and China.  The U.S. remains the hub of innovation in the learning sector–particularly the Bay Area, NYC, and metro DC.
Innovation & competitiveness.  Blended and JIT learning has replaced traditional corporate training and development and is driving innovation and U.s. corporate competitiveness. I recently outlined 5 Lessons K-12 Could Learn From Skillshare and the rest of the anywhere, anytime learning sector.
Post-secondary boom. High quality affordable alternatives to expensive traditional colleges are exploding (despite government attacks on online colleges).  New alternatives will help reverse the crazy cost spiral and boost the percentage of Americans that have completed post-secondary programs.
K-12 improvement. I'm optimistic about our ability to rapidly improve K-12 outcomes in this decade with new tools and new schools supported by new policies.
The International Association for K-12 Online Learning (iNACOL, where I'm a director) released a Statement of Principles for Model Legislation in States which is fully aligned with Digital Learning Now! (where I'm an advisor), a framework for state policy released in 2010.
The shift to digital learning is a bigger deal than the printing press and it will happen in a decade rather than a century. It's the best shot we have at boosting achievement and access to quality.  And, behind the scenes, it's rapid and efficient learning that is driving a new wave of corporate competitiveness that make the economy of the next four years better than most people think.
Tom Vander Ark is the CEO of Getting Smart. He has written or co-authored more than 50 books and papers including Getting Smart, Smart Cities, Smart Parents, Better Together, The Power of Place and Difference Making. He served as a public school superintendent and the first Executive Director of Education for the Bill & Melinda Gates Foundation.