SMARTtech Roundup: Blended Learning to Big Data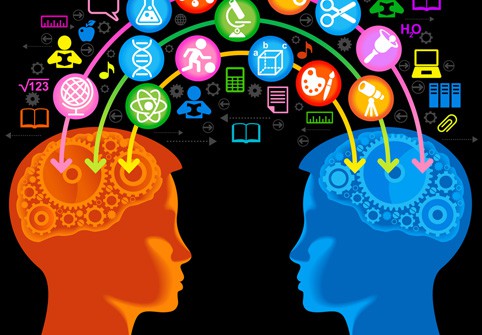 Blended Schools & Tools
Dell is on the case. The Michael & Susan Dell Foundation is releasing a series of case studies on blended learning models that examine five school and charter management operators' implementation of blended learning. Five organizations across the nation participated in the case studies: Alliance for College-Ready Public Schools, Firstline Schools, KIPP LA, Rocketship Education, and Summit Public Schools. The studies examine each organization's instructional and operational approaches to blended learning, and offer a high-level overview of each model's potential financial implications. They also look at a number of other factors, including how each school chose its method of blended learning, and the major success factors and lessons learned from each implementation. Check out the MSDF website on blended learning for the case studies, related articles and more.
Succesful pilot blasts off! Rocketship Education announced it will begin using the non-profit MIND Research Institute's ST Math® program with all students in grades 2-5 across its seven schools in San Jose this fall. Rocketship Education started piloting the ST Math instructional software program with third graders in Spring 2010. Rocketship's schools, which serve students who are 90 percent low-income and 75 percent English Language Learners (ELL), saw immediate success with the program. By 2011, the charter network brought JiJi, ST Math's penguin, to grades four and five. This fall, they will use ST Math for all students in grades 2-5 across seven campuses.
Trust the experts. In the sixth installment of their monthly column for THE Journal, blended learning experts Michael B. Horn and Heather Staker of the Innosight Institute outlined what teachers need to know about blended learning training resources, and where they can go to get them.
Someday this won't be news anymore. Another school district made the news for going BYOD. Granville High School Assistant Principal Matt Durst said the new policy responds to students' everyday technological needs, noting "We (teachers and administrators) are kidding ourselves if we think we have a monopoly on technology in education."  Mindshift offered tips on How To Launch A Successful BYOD Program this week for districts like Granville that are seeing the light.
Blending is Booming! TechCrunch reported this week on Anticipating a Blended Classroom Boom Led by Education Startups and provided a good overview of leaders in the movement, featuring Education Elements, Junyo, Edmodo, Instructure and more.
Desire2Fund? After more than a decade since its launch, Canadian online learning company Desire2Learn announced acceptance of a giant first round of venture funding – $80 million from New Enterprise Associates (the other NEA) and the venture arm of OMERS, one of Canada's biggest pension funds. With the new funding, Desire2Learn, which competes with companies like Blackboard to provide an online learning platform to K-12 and higher education schools, plans to accelerate global expansion and research and development.
Keeping Tabs on Tablets
Can Apple take the heat? Almost a year after the release of its first color tablet, Amazon revealed four new Kindle Fires – complete with enhanced features and operability, and a price cut to $159 making it an attractive and affordable tablet.
Apple getting the biggest bite. Market data in the June quarter showed with certainty for the first time ever that Apple's iPad is replacing sales of traditional PCs to schools and students. Apple sold nearly a million iPads in the K-12 market in June alone.  Speaking of Apple, Apple Insider revealed that a newly-published Apple patent application shows the company is investigating a system that helps users efficiently employ the touch type method, or typing on a keyboard without looking at one's hands, by dynamically remapping a keyboard's keys.

Digital Developments
See you there! The Foundation for Excellence in Education announced its 5th Annual National Summit on Education Reform in DC on November 27th-28th. The event is a forum to learn what works, what doesn't and what's next to transform education for the 21st century. Dr. Condoleezza Rice, former U.S. Secretary of State, and Joel Klein, former chancellor of New York City's public schools, will headline the keynote dinner. Rice and Klein, along with Dr. Richard Haass, President of the Council on Foreign Relations, will examine the failures of America's education system, which compromise the security of our nation and the futures of our students.
Virtual Strumming. Through the generosity of musical arts supporter Jay Hicks, The Foundation for Florida Virtual School was able to provide several students with the opportunity to participate in the new Florida Virtual School® (FLVS®) Guitar I elective course this summer.  Hicks, who also assisted in designing the Guitar course, donated 50 guitars to The Foundation for FLVS. Working with three Florida school districts – Alachua, Levy and Putnam – The Foundation launched a summer pilot program in which guitars were distributed to one Virtual Learning Lab (VLL) per district. More than 30 students were able to participate in the FLVS Guitar course, using the loaner guitars.
Gap-bridging partnership. Pearson-incubated Alleyoop announced a partnership with Naviance. The partnership will connect the site to 5 million students in 5,500 schools around the globe. In June, Alleyoop introduced their recommendation engine. Called the "Super Brain," the platform takes what students should be learning and customizes a curriculum based on how they're actually learning on the site.  The partnership between Alleyoop and Naviance is designed to help bridge that gap between college eligibility and college readiness. The more students interact with the platform, the closer we'll become to closing the success gap.
Win-win. The Georgia Department of Education announced a collaboration with Microsoft Corp. to offer the Microsoft IT Academy (ITA) Program statewide  to provide students with real-world technology skills. Georgia's 463 high schools will have access to classroom lab licensing, learning content, lesson plans, teacher resources, professional development and class projects annually and earn industry-recognized certifications on Microsoft programs.Earlier this month, Louisiana announced its program—joining North Carolina, Hawaii, Washington, and Virginia. Additional details are available on the Microsoft in Education blog.
One-Stop Shop. Follett Software Company announced that Aspen, its Student Information System (SIS), has evolved to now serve as a fully-integrated instructional, curriculum and learning management system, allowing for seamless access to digital content, online learning and collaboration tools all in one product. The addition of curriculum and learning creates a collaborative environment for curriculum teams, media specialists, librarians and teachers, bringing paid digital content, free and open-source content, and locally created resources together in a single system. All of these standards-aligned resources are usable by teachers, students and parents to augment lessons and extend the classroom to anytime, anywhere learning.
Are you there yet? GigaOm reported that, with nearly 10 million members, Edmodo rolled out an updated version, with an improved user interface and richer functionality. The changes reflect feedback from teachers, which is critical for the site given educators' role in driving adoption. Edmodo introduced the latest version and a peek at what's new on its blog.
Coverage continues. EdWeek's coverage of E-Learning continues with the release of a Special Report: E-Learning Opens Doors to New Rules, Ideas. The report is the latest in an ongoing series on virtual education and examines how state policymakers, educators, and schools are rethinking and changing the rules for e-learning.
Scholarship opportunity. American College of Education, a provider of online advanced degree programs for educators, announced the availability of its Board of Trustees Scholarship Program. Prospective students can apply online each term for any of the seven scholarships.
Best in class. The Center for Digital Education announced this year's winners of the Center's 2012 Digital Education Achievement Awards (DEAA) and Best of the Web Awards (BOW). The Best of the Web Awards recognize and honor outstanding K-12 and higher education websites while the Digital Education Achievement Awards recognize outstanding contributions at the application, intranet and infrastructure level, all to the benefit and quality of online education for students.
Steamy STEM Gems
Afterschool STEM.  SUNY, the New York Academy of Sciences, and SUNY Empire State College have been awarded a $2.95 million grant from the National Science Foundation, SUNY Chancellor Nancy Zimpher announced Tuesday. According to Zimpher, the grant will help bring to scale an afterschool program in which SUNY graduate students and postdoctoral fellows mentor middle school students from high-need school districts in STEM subjects.
Check it out. Virtual Researcher On Call (VROC) brings STEM experts into the classroom with video conferencing & video podcasts. The new website caters to Grades 5-12.
They're listening. Iowa State officials announced plans for 14 community meetings  in September and October that will focus on science, technology, engineering and math education and economic development. The "community conversations" are intended to seek feedback from Iowans about what priorities the Governor's STEM Advisory Council should focus on as an initiative on education and economic development.
Get amped! Georgia Tech and Griffin-Spalding Co. Schools received $7.3M for STEM education. Called Advanced Manufacturing and Prototyping Integrated to Unlock Potential (AMP-IT-UP), the project aims to inspire students to study STEM topics, particularly manufacturing, by exploring their creativity and watching their creations come to life. Georgia Southern University established a new institute for interdisciplinary STEM education that will support thematic grant writing, research and outreach. The institute focuses on primary, secondary and higher-education STEM teaching and learning with an emphasis on rural and diverse populations.

Getting to the Core
Set sail for Study Island. Archipelago Learning, a PLATO Learning company, launched a new website and user interface for its Study Island product, a web-based instruction, practice and learning program built from individual state and Common Core standards. Both the public website and the new user interface allow for administrators, teachers, and students to enjoy a more visual user-friendly experience. The Study Island Common Core Benchmarking Program gives teachers a snapshot of student proficiencies in relation to the Common Core State Standards. At any time, teachers can assess student progress and pinpoint areas in which students are excelling or need extra practice.
They're listening, too. EDWeek reported on Educator Cadres Formed to Support Common Assessments, noting that the initiative is effectively a nod by the Partnership for Assessment of Readiness for College and Careers to respond to the concerns of scholars and practitioners.No more "grading basket." Turnitin announced the addition of writing rubrics aligned to the Common Core State Standards (CCSS) to its cloud-based grading service, GradeMark. View this video for more information on the Common Core rubrics.

Catch up on the Core. Need a quick primer on the Common Core? Check out today's Guest Post Quick Guide to the Common Core: Key Expectations Explained by Adam Berkin, vice president of product development at Curriculum Associates on Tom's EdWeek blog.
Come On Get App-y
Does this spark your interest? TechCrunch reported this week on Chicago-based startup eSpark Learning, which founder and CEO David Vinca describes as "Pandora for education apps." eSpark has secured $5.7 million in series A financing from MK Capital, Learn Capital, NewSchools Venture Fund and 500 Startups to help fuel national expansion. eSpark is working with more than 3,000 apps and learning experiences (i.e. eBooks, iOS apps, web apps usable on iOS, instructional videos and songs), curating those apps into custom learning profiles and playlists for students based on their individual needs. Do you have a brilliant beta of your own? Check out Tom and Sarah's latest DIY.
Cool intervention tool. A new literacy app called Spelltrekking launched this week. You can choose to purchase the full program – with comprehensive full literacy program of over 750 lessons – or single "planets" which provide between 59 and 100+ multisensory reading and spelling lessons. Spelltrekking is targeted toward students who may need reading intervention and provides multi-sensory, Dyslexia-friendly tools.  Check out our coverage of blended speech therapy this week–another exciting way that technology is improving intervention.
What's on your board? Grockit launched Learnist in May as a "Pinterest for Education." This week, the company launched iPhone and iPad apps to allow for mobile creation and interaction among educators on their "learning boards."  Jeff Dunn described on Edudemic this week How The New Learnist Apps Signal A Change In Education.
Higher, Deeper, Further, Faster Learning
Who will follow suit? Stanford University announced the creation of an Office of the Vice Provost for Online Learning. Stanford officials call this "a landmark step in its commitment to bring new teaching and learning methods to Stanford students – and to students around the world – in response to the requirements and potential of the 21st century." The first vice provost of the office will be computer scientist John Mitchell, the Mary and Gordon Crary Family Professor in the School of Engineering. Stanford is among the schools where CampusQuad will launch later this month. Others include University of California and Duke.
Wisdom from the field. Part of USC Rossier's series of faculty blog posts, By Melora Sundt, Vice Dean for Academic Programs shared Common (Mis)Perceptions of Online Programs this week and speaks to her experiences when constantly explaining what the MAT@USC is and isn't.
Attention builds. The Christian Science Monitor reported that Ivy walls lower with free online classes from Coursera and edX, while TIME covered the MOOC Brigade. The stories provide overviews of the MOOC movement and signal that the shift to online learning in higher education is gaining increasing attention from the media and the public.
The Big "D"
Brookings on Big Data. The Brookings Institution released a new report this week: Big Data for Education: Data Mining, Data Analytics, and Web Dashboards. The report examines the potential for improved research, evaluation and accountability with educational "big data" and speaks to the potential to improve a teacher's to evaluate learning and enable evaluation of a wider range of student actions. Look for the release of our second paper in the Digital Learning Now! Smart Series next month that will provide solutions to solve some of the current problems with student data.
Edudemic provided readers with another great list this week: 20 Things To Know About How Big Data Is Changing Schools. The article shares a great infographic from Online Degrees that explains what "big data" is, how it works, and the pros/cons of its use.
Mind/Shift brought us another great infographic on "edudata" this week: Understanding Learning Analytics and Student Data. "Learning Analytics 101" is a great quick walk through the current use and potential of big data usage in higher education. Speaking of student data and learning, we'd love to hear your thoughts about What Information Should Show Up Day One With Students?
Disclosures: The Foundation for Excellence in Education, FLVS, Pearson Education, MIND Research and Curriculum Associates are Getting Smart Advocacy Partners.  Edmodo is a portfolio company of Learn Capital where Tom is a Partner.