Edtech Startup Leaders Host Virtual Fireside Chat Tonight at 5p.m. PT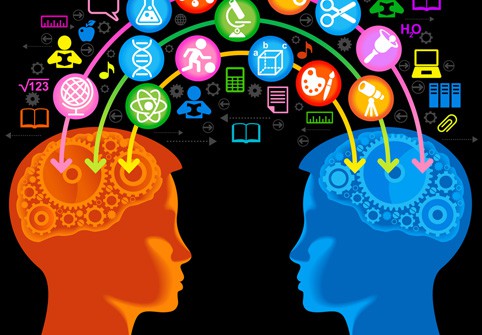 News release: "Edtech Virtual Fireside Chat Before the FounderDating Education Deadline Tonight"
Founder Dating, Inc., NewSchools Venture Fund, Teach for America, MindSnacks, Hacking Education, and EdSurge join together tonight to host a virtual fireside chat to consider wide-ranging questions around education and edtech, a discussion that erupted from a noticeable disconnect between the number of people interested in the space and the access to entrepreneurs building companies on FounderDating.
On the hot seat will be Michael Staton, Cofounder of Inigral will be representing NewSchools Venture's Seed Fund; Jesse Pickard, Cofounder and CEO of MindSnacks; and Audrey Watters, Founder of Hack Education and tech journalist, as well as Nick Punt, co-founder of EdSurge.  The impetus for the open conversation was all three organizations separately seeing a surge in the number of people interested in education startups, but not necessarily having a good forum to talk about issues or ask questions.
"There are a ton of individuals passionate about education and learning, but they don't necessarily feel like they have the right people to ask questions to or gain subject matter knowledge. Tonight's chat aims to be an open and honest forum about the issues in education/learning and starting a company in the space," said Jessica Alter, Cofounder and CEO of FounderDating.
Michael Staton said that he expects questions to be wide-ranging from: "Should we even try to sell into schools?" to "What's the right team make-up for starting an edtech company?"  to "Do charter schools work?" But nothing is off the table and given the backgrounds of the hosts it promises to be an interesting conversation.
The Fireside chat is also a lead up to tonight's deadline to apply to FounderDating Education –  a direct expansion of the FounderDating platform to help the growing number of innovative entrepreneurs in the education sector by connecting them with one another to find cofounders. FounderDating Education, was also born out of bottom-up demand. The team noticed that despite not being listed as an option on the site, applicants were writing in "education" as an interest area on their profiles.
"We saw bottom-up demand," explained alter. This increased interest in education entrepreneurship was also being felt by Teach For America's Social Entrepreneurship Initiative. "How and where to find complimentary cofounders is one of the most frequently asked questions from our alumni entrepreneurs," said Managing Director of Social Entrepreneurship at Teach for America, Chaula Gupta.
The main event will be this evening from 5-7 p.m. PT.  They'll be answering questions live on YouTube and you can chat and submit questions there. You can join at http://www.youtube.com/user/founderdating to listen and/or participate. They also will be taking questions all day leading up on Twitter with the hashtag #edlive.
The Getting Smart Staff believes in learning out loud and always being an advocate for things that we are excited about. As a result, we write a lot. Do you have a story we should cover? Email
[email protected]