Project RED Paves the Digital Learning Path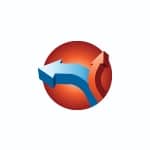 Tom Greaves is an edtech expert, especially in school laptop programs. He has visited more than 400 and surveyed about 1,000. Project RED, housed at One to One Institute, is the first major study to considered two important issues: the impact of technology on student achievement and the financial impact of technology on budgets.
Greaves presented his findings at the Mooresville edtech conference (#connection12 on Twitter, which I covered for Digital Learning Now!). He told a group of superintendents that U.S. education has spent a lot on technology without much of a return on investment, but society is quickly leaving schools behind in terms of technology use. To make matters worse school budgets will be constrained for the foreseeable future.
The key, according to Greaves, is a good plan and robust change management capacity. And Greaves can tell you what that plan should include–nine of the 136 variables tested are most strongly linked to educational success. They include tech-integrated intervention programs, principals' leadership, students' online collaboration, core subjects, and online formative assessment.
Project RED also shows that 1:1 schools outperform other schools, especially when they have most of the success factors. The study shows that lower student to computer ratios work better than more limited access to technology.
Student use of search engine–driven by good questions–drives learning according to the survey. Not surprisingly, professional development for leaders and teachers rounds out the list of critical success factors.
The survey showed an average cost of moving from a traditional 3:1 classroom to a 1:1 classroom of $298 per student per year–and that's dropping. The figure in Mooresville is closer to $200. The good news is that the technology can save more than $400 per student per year.
Greaves underscores the fact that leadership really matters. And he points to Mark Edwards and Mooresville as a case in point. In the last four years, the laptop program–and a powerful culture of achievement that goes with it–has boosted graduation rates from 60 percent to 91 percent. Test scores, end of course pass rates, and college attendance rates are all way up. Edwards agrees with Greaves on the need for and benefits of detailed planning.
Project RED is launching an online learning community featuring a readiness tool and opportunities to share successes and lessons learned. They will be conducting 10 webinars and three regional institutes outlining the roadmap to success.
This is the third post from the Moorseville edtech conference (#connection12) where I was representing Digital Learning Now. Also see:
Tom Vander Ark is the CEO of Getting Smart. He has written or co-authored more than 50 books and papers including Getting Smart, Smart Cities, Smart Parents, Better Together, The Power of Place and Difference Making. He served as a public school superintendent and the first Executive Director of Education for the Bill & Melinda Gates Foundation.