Create a Website to Connect With Parents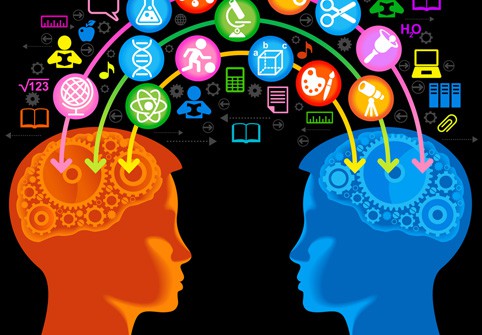 If you're a classroom teacher, you have a very valuable resource that you might be neglecting. That resource is parents. You have a lot of parents who want to help, but the hours that they are available to help aren't in sync with the hours that you're available to help them help. It's time to let the internet connect you two. Sort of an E-learningHarmony, if you will. To connect with parents, your class needs to be transparent. Parents don't necessarily need every detail that's going on in your classroom, but a few things will definitely help. The easiest way to kickstart this process is to have your own web site. That site needs these four essential items: 1. Grades 2. What's going on in class 3. What homework is due and what is assigned, and 4. How to get help. These four things can be a big mystery for parents. They're often a mystery for students, too, despite repeated attempts to enlighten them. So let's bring in the parents to help.  This is for more than just parents, too. Tutors, family members, mentors, coaches . . . anyone who is there to help. Your site needs to be simple to follow and have easy access.
GRADES
This is the most difficult one. Your district likely has very specific guidelines on sharing grade information that complies with the Family Educational Rights and Privacy Act (FERPA), and you don't want to run afoul of that. If your district has a grade portal for parents, be sure to include the link and login information regularly in your communications to parents. It might seem like a task for the front office or guidance, but parents having access to this will greatly improve the their interaction at home. Make it a priority that parents are informed on grade postings. If you email them regularly, you can include a link in your signature line. If your school does not have a grade portal, check with your principal to see if you can post grades in an online gradebook like Engrade. Keeping two gradebooks might seem tedious, but it will be the most important redundant work that you do. Have students and parents check the gradebook regularly. It's too late at report card time. Let them right the direction of the ship before it gets too far off course. In addition, and importantly (and possibly MOREOVER), you must record grades in a timely manner. It doesn't help the student or parent at all if you record a dozen grades the night before report cards are to be printed. The veil is being lifted on teacher grading practices and spot lights are shining where they have not been before. Some teachers come off looking very professional and others are struggling with this new-found parent access to gradebooks.
WHAT'S GOING ON IN CLASS
"Nothing." That's what a staggering amount of parents here when they ask their kids, "what's going on in class?" Parents don't need great details. They just need the essential buzzwords so that they can ask, "What can you tell me about polynomials?" or "What happened in Act 2 of Romeo and Juliet? I know that you read it in class today." If students can spend time at night summarizing and highlighting what they did in each class that day, they will be moving up Bloom's ladder right at home with their parents. That's an effective review and almost as good as homework. You will bust this exercise wide open in Twitter with "hashtag parents" later on.
WHAT HOMEWORK IS DUE AND WHAT IS ASSIGNED
Transparency is the key here. Let parents see well in advance what's coming up. Be sure to mention it again the day it is due. I always included a "Do Today, Due Tomorrow" section.
HOW TO GET HELP
Parents need some steps to follow to get help when they need help, and you need a ready list of interventions at your fingertips. You might be surprised if you explore your school the resources and people that are available to help. Compile those in a handy list for parents (and you) to refer to.
WEB SITES
It would be great if a school website allowed teachers to post their calendars, homework assignments, pacing guides, and expectations. It's certainly handy for parents to have one hub to go to for all classes. Many schools still have 20th-century web sites, though. Teachers need regular and immediate access, and technology can be stingy with those keys.  Additionally, page editing on many school web sites requires a course in coding. That's truly unfortunate with today's technology in building, designing, styling, and editing web pages. LMS's often are not the answer if calendars and syllabi are password protected. Passwords dramatically decreases parent participation. You need to make these items easily accessible. If you do have a school-wide or district-wide LMS, see if there are sections that can be made public without needing a password to access. It's not necessary to keep EVERYTHING behind locked doors. We already have that problem with the brick and mortar schools. Why are we duplicating that barrier with our online construction? Weebly is a quick, free, and easy solution. Here's a sample sitethat took me about 25 minutes to build. I've not added any course content to this site. It just just a place to connect with parents and to keep them informed on grades, what's happening in class, assignments that are due, and how to get help. Of course, if you want to add course content, these are some initial steps that you can take to begin the process.
Social Media
Add some social media to your site. Create a Twitter account just for your classes. You can post the feed on your site, and parents can follow you on Twitter. Tweet out questions that parents can ask their kids at night about class. Use some regular hashtags and include those on your site. If you're new at this and need an assist, email me, and I can create a copy of my sample Weebly site for you.  You can change the information to your own. Good luck and post links to your class site and tips in the comments section below.
Adam was a classroom English teacher for ten years and began teaching online in 1998. He now works for the North Carolina Virtual Public School, the 2nd largest virtual school in the nation. Adam has blogged for Getting Smart since September of 2011.