Educurious: Engaging Minds & Changing Lives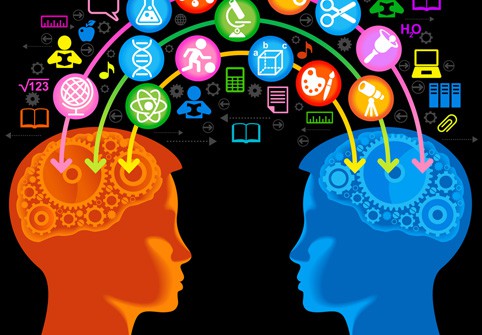 Educurious set out to make kids work harder, learn more, and love it.  With support from the Gates Foundation, the Seattle nonprofit created high school biology and English courses that are compelling and challenging. Results from a handful of pilot sites indicate that it's working.
It looks like project-based learning, but it's unlike any you've seen.  The work is focused on real world problems.  Students receive candid feedback from experts and present professional quality final products.
If you wanted to find the best person to develop a standards-based tech-enabled community-connected curriculum, it would be hard to do better than Educurious co-founder and CEO Michael Golden.  He has been a deputy state chief and a Pearson and Microsoft executive.
Golden set out to create courses that were focused on real work not make-work.  He wanted to make clear what to learn, why it's important.  Students use the communication and technology skills they need to succeed in a global economy.
Steve Arnold, vice chairman of the George Lucas Educational Foundation (the Edutopia folks), is another co-founder.  He said the relevant content and expert mentors provide a "line of sight to careers."
Phil Bell, a third co-founder and Director of the Institute of Science and Math Education at the University of Washington, is ensuring that learning sciences form the foundation of their work.
Experts like Gary Ross, director of Hunger Games, allow students to "join an identity" and, over time, even change their sense of identity.  Helene Gale, CEO of CARE, supports an infectious disease unit with authentic feedback.
Teachers of Educurious courses act as guides and facilitators "with materials, tools and support to transform their classrooms into learning communities."  Golden expects that teachers will crowdsource some of future additions to the curriculum.
We're nearing the end of the first generation of learning online.  Some students gained the ability to vary rate, time, and location but it was still a slog through flat and sequential content.  Educurious is a great example of next gen curriculum blending the best of online and onsite, collaboration and personalization, integration and application.
Educurious will be working with an expanded group of school partners in the fall.  They are also seeking funding partners interested in supporting development of additional courses.  Their ambition is clear—engaging minds and changing lives.
Tom Vander Ark is the CEO of Getting Smart. He has written or co-authored more than 50 books and papers including Getting Smart, Smart Cities, Smart Parents, Better Together, The Power of Place and Difference Making. He served as a public school superintendent and the first Executive Director of Education for the Bill & Melinda Gates Foundation.