Conclusions from the Ohio Digital Learning Summit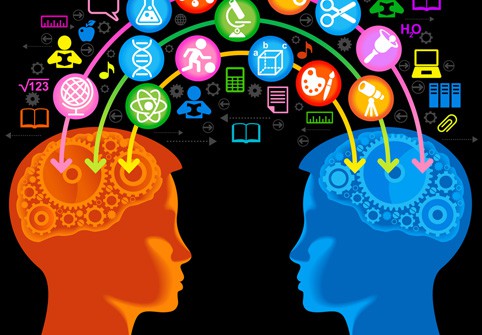 For the first time in history we will soon be able to offer every young person on the planet access to a good high school and college education.  And that just may be the most important thing a person could work on for the rest of the decade.  With that grand claim, I closed the Ohio Digital Learning Summit sponsored by KnowledgeWorks Foundation, Fordham Institute, and Nord Family Foundation.
The only conceivable way we can lift expectations and have any hope of doubling the proportion of students that are college/career readiness is by leveraging time and talent with technology.  Bob Wise, Alliance for Excellent Education, made that argument first four years ago in his Online Learning Imperative. And it was that premise that formed the basis a meeting designed to inform the work of Ohio's Digital Learning Taskforce
Bryan Hassel of Public Impact described three emerging strategies for leveraging talent:
In-person leverage, often utilizing using a rotation model like Rocketship or Carpe Diem, to stretch staffing ratios.
Remote teaching: for example, a great physics teacher could teach statewide courses with the help of local support.
Asynchronous teaching: prerecorded videos like those from Khan Academy allow students to learn (and re-learn) any time and any where.
On the question of "What device and who pays?" Karen Cator from the Department of Education said, "Don't get too hung up on devices, they come and go." She suggested that most high access environments will be provisioned by a mixture of district provided tablets or laptops and bring-your-own-device (BYOD) policies.  Cator stressed that the focus needed to remain squarely on learning not just digital activites.
Susan Patrick from iNACOL made the case for multiple statewide providers to ensure that every student has access to great content.  She noted that it's likely that less than half of Ohio kids have full access to Advanced Placement courses.  With online learning, every high school can offer every AP course taught by an effective teacher and save money in the process.
I made six closing observations:
The shift to digital learning is not an option.  This not something that schools and teachers can opt out of.  Most of our kids have already made the shift, they're just waiting for us.  Students, parents, and a lot of teachers are blending their own learning.  Most schools in the US will be administering online assessments in 2014-15.  And, most importantly, we can't get where we need to go without leveraging personal digital learning.
We have 26 months to get ready.  Every state, district, and school should have a three year plan that boosts student access (i.e., a take home device), shifts to digital instructional materials, and incorporates benefits of blended learning modesl, and prepares to benefit from Big Data.
Big Data is good for everyone.  When most students are learning online for at least part of the day we'll know a lot more about them and their learning needs. Learning experiences will incorporate performance feedback and/or results in products that receive standards-based feedback.
We need to change directions like a school of fish.  Karen Cator told the Ohio educators that we can't afford to act like a slow turning ocean liners, we need more nimble change strategies that change directions like a school of fish.  We need to empower students to blend their own learning (e.g., taking online classes as an option) and empowering teachers to flip their classrooms (e.g., use Edmodo to customize and personalize assignments and push them to any screen).
"We need to think of school as a verb not a noun," said Ohio State Superintendent Stan Heffner.  Education has been a place called school.  It is becoming a bundle of personal digital learning services.  Provisioning a combination of local support services and application opportunities with a set of anywhere anytime services requires a new funding system.  As Fordham has suggested, it requires us to rethink governance.
The tools are getting better. Schools face a frustrating choice between easy to support comprehensive learning platforms with flat and sequential content or far more engaging and personalized Web 2.0 apps that don't work together very well.  But things are changing fast.  For example, the Learn Capital portfolio includes two dozen companies that promote student engagement, support Common Core English and math expectations, and embrace the potential of Big Data.
The work is hard, timelines are short, and there's not as much money or capacity as would be desirable.  But there are some resources that can help:
The bottom line is that there is clear evidence that we can create schools that work better for students and teachers. We can make a lot of progress in the next 27 months but it will take state, district, and school leadership.  At least they are talking about it in Ohio.
Tom Vander Ark is the CEO of Getting Smart. He has written or co-authored more than 50 books and papers including Getting Smart, Smart Cities, Smart Parents, Better Together, The Power of Place and Difference Making. He served as a public school superintendent and the first Executive Director of Education for the Bill & Melinda Gates Foundation.