ClassDojo: Going Beyond Good Test Scores to Build Good People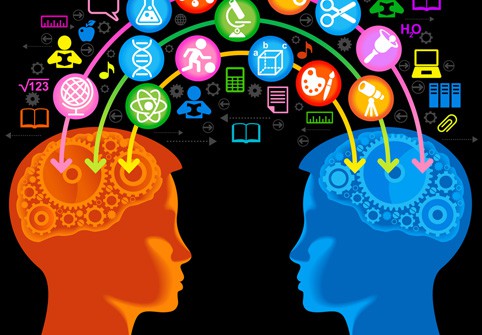 What's the single biggest indicator of lifetime outcomes and success, as early as age three? (I'll give you a few hints. It's not IQ. It's not socioeconomic status. Give up yet?) It's self control – and a whole slew of other behavioral management skills.
"Self control is the single biggest predictor of lifetime outcomes beyond IQ. And yet, we don't do much about building it," says Sam Chaudhary, Co-founder of ClassDojo. "Our education system focuses intensively on measuring content and concepts. We leave it to exceptional teachers to go beyond those to building character and self-control – we don't really provide many tools that help them build this, the single biggest predictor of lifetime success."
Palo Alto startup ClassDojo, led by co-founders Sam Chaudhary and Liam Don, set out last June to do just that – deliver an effective way to measure and improve behavioral management and emotional intelligence daily in the classroom with an easy-to-use tech platform. The duo kicked off with initial funding from ImagineK12, a startup incubator, and delivered their first version by July 2011. Just one month after public launch in August 2011, the team filmed an NBC feature in New York on education technology startups to watch in 2011.
Chaudhary and Don first stumbled across the need to teach behavioral management skills after more than 200 interviews with educators identifying their greatest classroom pain points. Their conclusion: lesson planning and behavioral management.
"Lesson planning is content problem and there are some great companies doing something about that," says Chaudhary. "But behavior is a really interesting one: it's a social problem in the classroom, and even beyond the classroom, in the home and the community. It's a really, really deep problem."
Four out of 10 American teachers report they spend more than half their time managing behavior, says Chaudhary. "That's half an academic year," he stresses, "gone to behavior rather than teaching in the classroom. If we could just return that instructional time to the classroom, that alone would be powerful."
What's more, building character early in life has proven to have dramatic outcomes on success in all areas later in life. "The research shows that when you build the right character strengths, improvements by a multiple of two, three or four times across a whole suite of socio-economic measures are achieved," says Chaudhary.
Good behavioral traits are already important selection criteria for jobs, internships, extracurricular activities and more. Yet, educators currently don't have a formal way of teaching, measuring and reporting on the success of this behavior in the classroom.
"The things we select for in life are almost squarely character-based things. Are they a team player? How persistent are they? Do they work hard? Only one dimension is how smart is this person or how much content they know," says Chaudhary. "All of these softer skills come into play, and yet we don't have a consistent way to measure or develop them in the classroom."
ClassDojo allows educators to award students points for positive behavior such as participation, helping others, creativity, great insight, hard work and presentations using an electronic whiteboard and mobile device. Conversely, educators can take away points for disruptions, tardiness, unfinished homework, disrespect, interruptions and time out of the chair. The platform sets clear expectations of appropriate classroom behavior and provides concrete ways of measuring events throughout the day for teachers, students and parents. The students grasp hold and take ownership of their own behavior.
Educators have already experienced great shifts in their classroom culture. Many report that the realtime behavior management tools have made it easier to keep students on-task and alert while also making it easy to report behavior back to the parents.
"I have used it for three days and my classroom is a dream," says educator Ms. Haynie who commented on the platform. "The children are talking about it when they leave their classrooms."
Today, ClassDojo is used by millions of educators and students in over 30 countries. It has seen one of the fastest growth trajectories we've seen in education technology. While it is primarily geared toward K-12 students and educators, it's currently working to better involve parents. ClassDojo hopes that its tools provide enough value that it can give them away for free for those that need these tools and skills the most.
Chaudhary and Don are driven by the opportunity to make a difference in students' lives. "It's not just important, it's crucial," concludes Chaudhary on teaching behavior management skills. "Both the research and the practice shows that. We need to go beyond building good test scores to building good people, with all the skills they need for success in life."
ClassDojo is a Learn Capital company where Tom Vander Ark is a partner.
The Getting Smart Staff believes in learning out loud and always being an advocate for things that we are excited about. As a result, we write a lot. Do you have a story we should cover? Email
[email protected]