Music Students Overcome Stage Fright With Automated Digital Audience
By Britt Carr
I help faculty integrate teaching tools into their classes to help solve students' learning challenges. I do this by designing activities that are truly interactive or simulate reality, to help students understand concepts with deeper meaning or help them perfect a procedure.
I have four mean tenets that I like to stick to when I design a new learning activity:
Simulation: I like to make activities and simulations as realistic as possible.
Randomization: I like to give the user something unexpected, so they sit up and take note.
Customization: I like to give the user control, to make the learning activity his/her own.
Personalization: I like to apply the users' personal preferences or choices whenever I can.
I was asked by Professor Michelle Gingras, clarinet faculty, and Dr. Harvey Thurmer, violin faculty, at Miami University to create a tool that would help reduce stage fright for their students. Music students perform fine in the comfort of their own home or in the professor's office. Yet, on stage students are fine until an audience member causes a slight distraction. Student performers lose their concentration causing them to miss a note. The student is so mindful of the miss that suddenly, all focus is gone and catastrophe unfolds on stage.
The original request was to make a DVD that contained the video of an audience performing a series of distractions. The DVD's purpose was help desensitize the student performers from the normal distractions that are usually caused by an audience, such as sneezing, coughing, cell phones ringing etc. My concern was that after three or four plays of the DVD, students would begin to anticipate the distractions, and therefore not be disturbed by them at all.
I wanted to make an interaction that would keep students on their toes by not only randomizing these distractions (there were 14 by the way) but also randomizing when they occur. To do this, I could use Adobe Flash and Flash Video to randomly 'mix' (with no technical delay) the distractions in with normal polite audience behavior. So that every time the student watched it, he/she would have a new experience. This would also allow a student to play a piece that was an hour or longer without ever getting accustomed to the distractions.


In addition to the artificial intelligence Adobe Flash can provide, it has the ability to see the computer's WebCam and to listen to the users microphone. The Virtual Audience was installed on a computer inside a practice room at the university and, projected on an 8×8 foot wall. So the video of the audience appears almost life size.
The computers' web camera is pointed to where the students should stand — in front of the audience. I designed the interaction to allow the camera to detect when the student walks "on stage" and cues the audience to welcome him/her appropriately. When the welcome applause dies down, the audience settles, and the student can begin performing his or her piece. At this point the web camera's microphone detects the musician playing, and cues the audience to go into "watch mode," which happens to be where the distractions occur.
To ensure the activity feels organic, and not just one distraction after another (like an SNL skit), we video taped the audience being still, quiet and polite for three whole minutes so the performer could settle into their role before the distractions start to occur. Yet no matter the length of performance, the distractions continue to occur randomly while the student plays and the microphone listens.
When the performance ends, the microphone senses silence and cues the video for the audience to give a round of applause. At that point (and keeping to my tenets) the Flash interaction either randomly chooses the simple seated applause, a mixed seated and standing ovation, or a full on standing ovation.
Emily Wait, a music student at Miami described her first try with the Virtual Audience: "Well my experience with the Virtual Audience was pretty surprising for me actually because, I went into it with some doubts the first time I went into the room. I was unsure of whether I would treat it as an actual audience. But when I actually got in front of it and stepped in front of the camera it really did like click something in my brain and I did treat it as an actual audience and I got my nerves up and it was a very positive experience for me."
"Students using the [Virtual Audience] report significant improvement in their performance preparation and increased motivation and enjoyment of their practice experience. Michele Gingras explains, "Stage fright" is a topic that has been kept in the dark in previous decades. The [Virtual Audience] is an innovative tool designed to directly address this long-ignored reality."
I have a demonstration video of the process taken from screen capture as I introduce the activity and walk the viewer through the different audience "modes." It can be found on my is on my website at www.advancedauthoring.com/sloan.

Over time I have received requests from speaking coaches, psychologists, human resource firms and even Toastmasters to use the VA. Other areas of the university took a keen interest in its use as well, such as speech communication, theater and business. The prototype is still in use at Miami University today.
---
Britt Carr, an interactive learning technology consultant and developer at Advanced Authoring, has extensive experience working with Adobe to create interactive, online and mobile tools for education, training, presenting, simulations and more. He is also an Adobe Ed Leader. Follow his blog at Learningactivities.wordpress.com.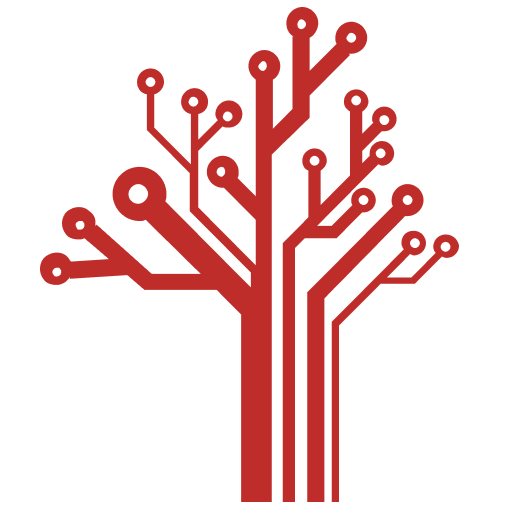 Getting Smart loves its varied and ranging staff of guest contributors. From edleaders, educators and students to business leaders, tech experts and researchers we are committed to finding diverse voices that highlight the cutting edge of learning.