In the Future, Teachers Remain Key to Student Success
New technologies and 21st century students will change tomorrow's classrooms but quality instruction will remain the most important indicator of student achievement, which is why we must invest in professional development for teachers today.
By Heather O'Mara
Discussions about the classrooms of the future often revolve around the enhancements technology will bring. But, the value that qualified instruction plays and will play in student success cannot be underestimated. No matter how technology advances in the future, hiring, retaining and developing quality teachers through a strong professional development program will be the key to facilitating student learning. Yet, since no two schools are alike, there is not an "out of the box" solution for professional development. Nevertheless, addressing the needs of individual teachers and equipping them to teach their students well, requires a customized professional development program.
At HOPE Online Learning Academy Co-Op (HOPE) our certified teachers and qualified classroom mentors deliver blended learning to a mostly at-risk student population. For the past seven years, our unique academic model has presented distinct challenges. But, through a purposeful approach to professional development, we have addressed our challenges. As we forecast our teachers' and mentors' future needs, we have identified several key elements and lessons learned to create a successful professional development program that will hold true in the years to come.
Student-Centric and Individualized Professional Development
In order to be successful, professional development must address both the needs of teachers and the needs of their students. A program must be malleable and able to serve the majority, as well as address specific individual needs, in order to offer significant benefits to teachers and students. While all teachers must continue to hone their craft, the areas on which they focus – existing individual skills and their students' needs – will vary.
At HOPE, the student is nestled at the center of our teaching model, surrounded by Learning Center and HOPE staff before professional development encompasses them all. This positioning helps ensure that all activities contribute to a comprehensive, supportive, success-oriented educational environment.
Teacher Mentor Programs
Mentoring programs have long been successful in other professions as a way to quickly gain knowledge that was previously only attainable through years of experience. However, the changing landscape of K-12 education makes mentorship a benefit to newcomers and veterans alike. The teacher mentor program at HOPE has created an environment of collaboration where affiliation with teacher peers is highly valued and networking is encouraged.
Mentoring can come in many different forms such as:
Task-based mentoring focuses on an individual's short-term need to improve a skill or acquire knowledge in order to fulfill a new role.
Experience-based mentoring pairs an individual, who is new to an organization or a role, with a mentor who has experience in that role.
Just-in-time mentoring matches mentors with individuals who have an unanticipated need for assistance.
One-to-one mentoring centers on a single mentor working with a single mentee.
Team mentoring joins groups of mentors with groups of mentees.
Formal mentoring involves explicit expectations of the mentoring process and/or outcomes by specifying such characteristics as timelines, achievements, progress reporting, benchmarks and communications formats.
Teacher mentoring at HOPE has afforded our teachers the opportunity to explore ways to improve their teaching strategies together.  They are able to learn about new methods and technologies for teaching online while also helping establish a system of instructional accountability. For our classroom mentors, who are qualified paraprofessionals, the mentor program has opened an avenue to a career as a certified teacher.

Cultivate the Culture of Teaching
In the future, it will become even more critical for teachers to regard teaching as an ever-progressing craft – a set of skills that need to be refined and adapted throughout their career. Students, technologies and classrooms will change and tomorrow's teachers must be prepared to handle these shifts. The rise of blended learning and online education will compel more teachers to expand their teaching abilities beyond the traditional classroom format. Teaching in technology-rich academic models will promote a deeper and broader understanding of academic instruction and student learning – a change that is already taking place today.
Strong professional development programs support an understanding of teaching as a craft. Through programs that encourage the idea of lifelong learning, schools can implement a process that is about enhancing the skills teachers need to improve student academic performance.
As technologies, classrooms and students change, knowing what is in store for the teachers of the future is difficult to predict with absolute certainty. But, no matter what lies ahead, it is safe to say nothing will supplant the impact of quality teaching on student achievement. Professional development programs remain the key to ensuring that teachers of the future have the skills they need to prepare students for success.
---
Heather O'Mara is the Founder and Chief Executive Officer of HOPE Online Learning Academy Co-Op. With more than 20 years in the fields of education, technology, media and telecommunications, Heather has a passion for k-12 and online education. Heather takes an active role in HOPE's daily operations, including academics, technology and finance, as well as strategic planning and execution. Heather formed HOPE's charter contract and partnerships with the Douglas County School District. She enjoys working with community organizations whose familiarity with the culture and challenges faced by students fuels their desire to expand educational opportunities. Heather is committed to providing students quality academic instruction by utilizing the benefits of online curriculum.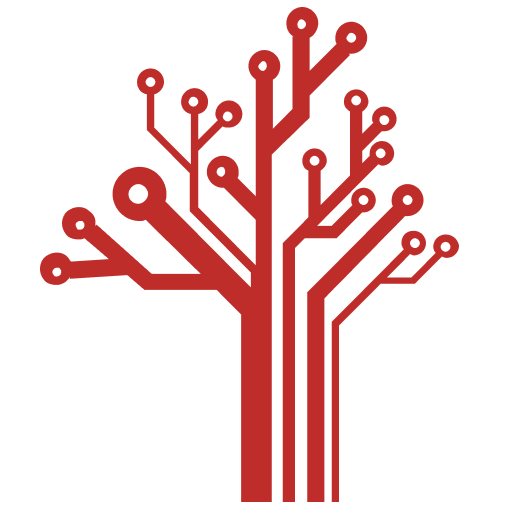 Getting Smart loves its varied and ranging staff of guest contributors. From edleaders, educators and students to business leaders, tech experts and researchers we are committed to finding diverse voices that highlight the cutting edge of learning.