Edline is the Headline for Blackboard in K-12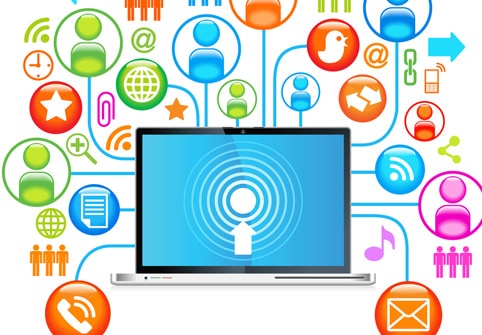 I'm a student of learning platforms because they will be important to the future of education and because the space is so dynamic–a real B-School brain teaser. While learning management systems (LMS) have become standard systems in higher education, the technology is not as widely adopted in K-12 where the landscape remains diverse and the shift to digital uneven.
A common content, data, collaboration, and individualized academic support platform across an affiliated group of schools hold real promise for widespread improvement. In Big & Clever, I argued that the platform space would be dominated by a handful of big partnerships each orbited by a constellation of organizations.
When I heard that Blackboard had acquired Edline, I had to learn more. After a quick demo at FETC last week, we had a platform chat with Brett Fraizer and Rick Noble. They recapped a few of their recent deals. In 2009, Blackboard bought growing K-12 LMS Angel Learning. A year later they bought Wimba and Elluminate and packaged them as Collaborate. Still not satisfied with their K-12 positioning, Blackboard acquired Edline in October 2011.
Edline describes its service as a "learning community management system" (LCMS) that integrates learning management and notification capabilities. It's not a full LMS but it does have an interest suite of communication tools. Edline developed the capabilities by acquiring SchoolWorld, SchoolFusion, and SchoolCenter.
"Blackboard strategy is driven by a view of an active consumer," said Brett Frazier, the Blackboard sales lead. We thought active consumer was a pretty interesting view and more common to post-secondary. Brett said the "the active consumer has changed many industries from banks to bookstores and is beginning to change expectations for schools."
Rick Noble from Edline said expectations are changing in K-12 as well, "The younger kids command the market – they are Facebook users, twitter users – they have very high expectations of what you can do on the web." He added that "Parents can communicate with the teacher and look at grades, homework, calendars – be really involved in the student's education."
Brett added, "The allure of our Edline relationship is that it allows a much deeper more intimate relationship with the parents – treating the parents as the active consumer."
While the full features of Blackboard Learn (the Angel LMS) is available, look for Blackboard to drive K-12 adoption with the lighter weight nonthreatening tools available on Edline and coursesites.com.
Brett noted that "Not every one wants an LMS in the traditional sense, but they do want community management tools, workflow tools, and that's what they get from Edline."
Apple's iBook and iPad push in education signals its intent to be a platform ecosystems. We asked Rick and Brett if Apple's iBook was a big deal and they said "Any push to digital content is welcome." Blackboard support open standards, work with all the publishers, and make it easy to access." They "want to work across any screen anywhere."
LMS adoptions historically have been district decisions. In contrast, the rapid growth of social learning platform Edmodo is almost entirely owing to teacher adoption. Edline strikes an interesting balance with a set of school tools mostly likely to appeal to principals.
Stay tuned. Blackboard intends to power a lot of K-12 learning.
Tom Vander Ark is the CEO of Getting Smart. He has written or co-authored more than 50 books and papers including Getting Smart, Smart Cities, Smart Parents, Better Together, The Power of Place and Difference Making. He served as a public school superintendent and the first Executive Director of Education for the Bill & Melinda Gates Foundation.