New England Schools Win $5M Grant to Develop Personalized High Schools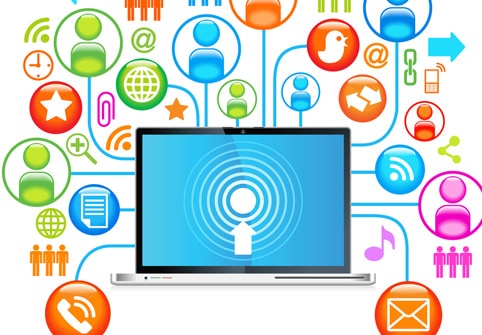 More than 1,300 applicants applied for the Investing in Innovation (i3) Program at the U.S. Department of Education and 30 will receive funding. Among them, The New England Network for Personalization and Performance (NENPP) received a $5 million grant to redesign and innovate a high school that prepares and motivates students for postsecondary success.
NENPP envisions a school that is rooted in the moto of technology today: anytime, anywhere learning. What's more, it intends to personalize learning based on mastery of new concepts to demonstrate achievement rather than course completion. The program also hopes to bring increased performance assessments that evaluate complex reasoning and thought.
They hypothesize, "Students who participate in inquiry-based learning experiences tied to performance assessments will experience success in school and be better prepared for college and/or career experiences."
Activities will include a summer institute, on-site follow up, change leadership support, development of a performance-assessment review board. The goal is that every student in every network school will have participated in at least two inquiry-based learning experience and demonstrated mastery through performance assessment.
NENPP plans to work with the New York Performance Standards Consortium (Consortium), a group of schools that have refined inquire-based and personalized learning, to develop the reformed learning model for its students. Currently the Consortium works with low-income students who enter with below-average reading levels. By the end of the program, students will be better prepared for graduation and college.
The challenge for NENPP, as it has been for the NY consortium, is not selling the use of performance assessments, but ensuring that assessments are consistently rigorous.
NENPP Schools include the following:
Plymouth North High School, Plymouth, MA
Plymouth South High School, Plymouth, MA
Mount Abraham Union Middle High School, Bristol, VT
Nashua North High School, Nashua, NH
Nashua South High School, Nashua, NH
Pittsfield Middle High School, Pittsfield, NH
Nute Middle High School, Milton, NH
Laconia High School, Laconia, NH
Manchester West High School, Manchester, NH
Raymond High School, Raymond, NH
Newfound High School, Bristol, NH
Kearsarge High School, New London, NH
Noble High School, North Berwick, ME
NENPP was created by the Plymouth, Mass. School District and the Center for Secondary School Redesign, Inc. (CSSR) in partnership with the Consortium and the UCLA School Management Program. NENPP will also receive fund matching from the Nellie Mae Education Foundation and the Rural Schools and Community Trust.
The Getting Smart Staff believes in learning out loud and always being an advocate for things that we are excited about. As a result, we write a lot. Do you have a story we should cover? Email
[email protected]