David Conley on Next Generation Assessment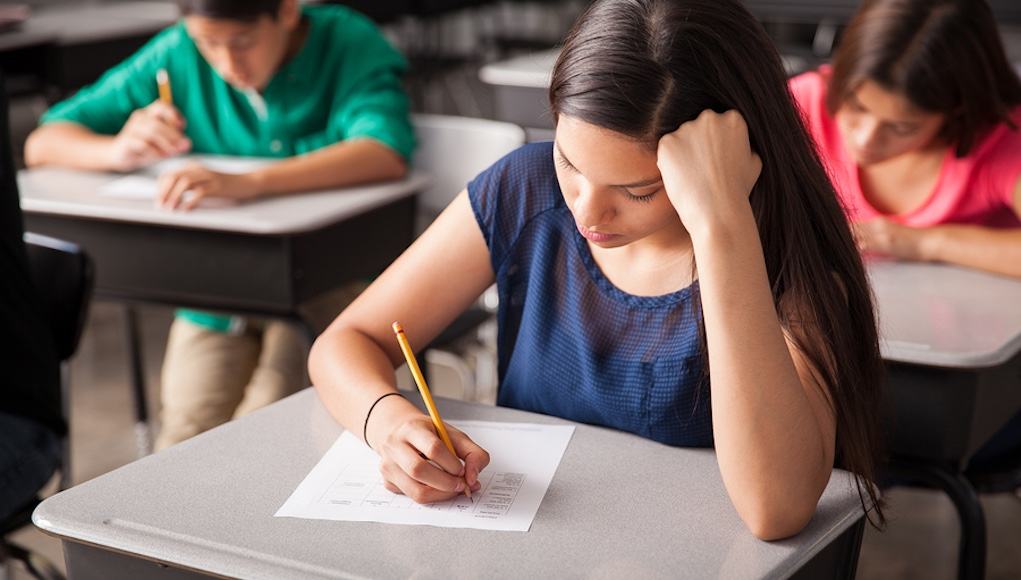 Testing—a subject everyone loves to hate. David Conley offers a better and broader view of assessment in his new book, The Promise and Practice of Next Generation Assessment.
Conley is a professor in the college of education at the University of Oregon. For more than 20 years he has been a leading authority in American education policy. His seminal book College Knowledge outlined what students need to know and be able to do to succeed in college and careers. His famous Think, Know, Act, Go outcome framework was foundational for Summit Learning and My Ways from NGLC.
Conley's new book offers 10 principles for better assessment—and a vision for how assessment can be integrated into learning and be a positive experience for learners. The first five are student-centered principles, the second five are school-centered.
1. Next generation assessment is focused on learner needs first and foremost. Students are actors, not objects. "Twentieth-century psychometrics assume things about people being measured," said Conley. And, he added, they looked for averages but, as Todd Rose notes, there is no average learner. Most tests are not designed to help students,
Conley uses three rules to judge the learner-centered nature of assessments: 1) the assessment results do not stand alone, 2) test takers have opinions, and 3) test takers get to express their opinion about the assessment.
2. Next generation assessment views student development along a novice-expert continuum. "Most tests judge learners on content knowledge, but success won't be based on content knowledge, "said Conley. "As you become expert, you often break the rules of your discipline using information in novel ways, you process more like an expert.
3. Next generation assessment ascertains a leaner understanding of the structure of knowledge in addition to mastery of factual information. "Teachers have to understand the structure of knowledge. Grant Wiggins, taught us this," said Conley.
Most teaching takes a reductionist perspective, said Conley, where small pieces are learned individually. He appreciates the way the IB program introduces that Theory of Knowledge.
4. Next generation assessment promotes student ownership of learning and helps them identify interests and develop self-knowledge. Conley thinks learners should be invested in what they're learning–and most current testing does the opposite.
On the current interest in "finding your passion," Conley finds that "a hit or miss proposition, but find out about yourself." Rather than a search for passion, Conley thinks assessment can help young people learn about who they are becoming not just what they can do.
5. Next generation assessment uses data to create profiles of students as learners in ways that aid individual development and goal attainment. Today, learners are getting more feedback but it's "All atomized, it's not integrated into a profile," said Conley.
Retailers were quick to take advantage of big data and build customer profiles. Owing to limited interoperability, teachers have had to rely on the limitations of spreadsheets and grade books to combine formative feedback.
The individual education plans required by special education are a crude example of the way that Conley sees data and teacher relationships coming together to provide integrated real-time feedback and goal setting, but today we seldom have the tech or culture to pull this off.
Conley wants learners to become "good help seekers" as they work toward their goals. Because out of school learning is often the most powerful, we need to improve how we include that
6. Next generation assessment produces actionable information in addition to any status measures or categorization. Assessment should be valuable to students. It should help them understand their own learning and promote goal setting and persistence.
Conley sees Summit Learning as a pretty good current example of a mature multilayered system that includes planning and goal setting and elements of competency-based learning.
7. Next generation assessment has high cumulative validity. While most OECD countries have sweated validity (good measures of what's important), the US has been preoccupied with reliability (inexpensive measures of what's measurable).
Conley and I may be two of the only people giddy about cumulative validity–but it's a big deal. It means that if we, over a period of time, have learned a lot about their progress, we don't have to take a week off at the end of the year to test them. (See a conversation with Chris Minnich, NWEA CEO who's helping Nebraska create an assessment system that takes advantage of cumulative validity.)
Queensland Australia has an assessment system that, according to Conley, focuses on making choices and producing complex outcomes viewed cumulatively.
8. Next generation assessment provides insight into the integration of knowledge and knowledge in context. Conley notes that application and transfer aren't always easy.
As Bror Saxberg points out, expertise is very context- and domain-dependent, good writing in history is not the same as good writing in science.
9. Next generation assessment harmonizes instructional improvement and accountability to a greater degree. Conley hopes for an integration of learning and assessment, a better match between what teachers and student think.
Teacher grades offer a better predictor of success than tests, notes Conley, but they are unstructured and unregulated–it's hard to orchestrate systematically improvement.
10. Next generation assessment is conscious of equity issues and seeks to address them. Conley thinks equity can be improved through expanded opportunity to learn (particularly exposing students to high-quality curriculum, better grading systems, and enhancing equity on large-scale assessment.
Conley described his dream middle school in terms of integrated assessments. The week would begin with thinking out loud about reflection on the last week and goals for the coming week. Caring adults would tee up a jukebox of activity. Learners could try things out. They would take on a big project where they would work with a team to manage tasks and seek help where needed. Learners would receive consequential feedback for out of school learning and contribute to their profile.
Conley's book is a useful read for school and system heads as well as policymakers. The 10 principles serve as a useful template for any school or system updating their instructional model.
For more, see:
---
Stay in-the-know with all things edtech and innovations in learning by signing up to receive our weekly newsletter, Smart Update.
The Getting Smart Staff believes in learning out loud and always being an advocate for things that we are excited about. As a result, we write a lot. Do you have a story we should cover? Email
[email protected]