10 Ways To Make "Teacher Appreciation" an Everyday Reality
By Dr. Mike Daria, Superintendent, Tuscaloosa City Schools
Each day across our country, teachers rise and do extraordinary things in the most ordinary of settings. They bring energy, innovation, and heart to classrooms that inspire our children, shape our communities, and foster our future leaders. They open doors to learning and unlock the potential within students who may not see it themselves. They are, in short, the miracle workers among us. National Teacher Appreciation Week gives us the perfect opportunity to celebrate this noblest of professions. Here are 10 ways school and district leaders can drive meaningful change that helps teachers thrive and shine. We don't have all the answers in Tuscaloosa, but our examples just might spark change in your own hometown.
Create a positive school culture.

For any teacher appreciation effort to deliver lasting change, it must be grounded in positive culture: an environment where teachers feel valued every day, are given a voice and are set up for success in their classrooms. Every action that principals and superintendents take should forge and foster this positive culture. I firmly believe it's the underpinning of all successful schools and can accelerate turnarounds in schools that are struggling.

Focus and limit directives from the district office.

Few things frustrate teachers more than unexplained decrees. Not only is it disrespectful to hand teachers a decision that was made without them, it's one of the surest routes to failure and burnout. Collaboration and inclusion should be the default. If a decision is going to impact teachers, bring them to the table. In those rare instances where they can't be part of the decision-making, make the time to explain how and why the decision was reached.

Practice "listening leadership." 

Teachers are on the front lines of what's happening in our schools and in our students' lives. They have answers to questions that superintendents like me struggle with—and they have answers to questions we haven't even thought of yet. In Tuscaloosa, we had schools that were under-performing in student reading skills. I didn't know why, but I knew who did. I went straight to the source and started real conversations with teachers, asking questions instead of passing judgments, and listening to the everyday issues that were holding students back. Those conversations enabled us to reallocate resources and work to improve our students' reading success. Listening to your teachers is a humbling and eye-opening practice that I encourage every school leader to take. What you hear might be surprising, sobering, or inspiring, but I guarantee you'll always learn something that makes you better equipped to support your teachers and students.

Create channels for ongoing feedback.

The best ideas often happen outside of planned meetings. That's why we need to intentionally create spaces and places for our stakeholders' voices to be heard on an ongoing basis. In Tuscaloosa we use "Let's Talk!", an always-on communication channel powered by K12 Insight that welcomes feedback at any time across numerous topics. It's not a replacement for phone calls or conversations, but it is a powerful tool for keeping a finger of the pulse of stakeholder sentiments. We're able to answer questions, conduct surveys, and gather feedback from teachers, parents, and students alike on topics ranging from school safety and strategic plans, to student engagement and technology investments, and just about everything in between…and we report our findings back to the community.

Encourage innovation.

Most teachers are natural-born innovators who find themselves in restrictive environments hyper-focused on testing and assessment. I am constantly amazed by what they can achieve when restrictions are lifted and roadblocks are removed.

 

Last year,

 

Tuscaloosa Schools put out a straightforward RFP to all teachers in the district: Is there a course you would like to design and teach for a week-long camp this summer? The response was overwhelming and proved just how creative teachers can be outside the daily rigors of the classroom. They used drones to teach engineering principles, cupcake wars to teach math, and unleashed a litany of inspired, imaginative learning methods that engaged and delighted students and parents alike. It was our most successful summer learning season to date, and I fully expect we'll have a student waiting list again this year. But perhaps the biggest takeaway was that our teachers saw we truly embraced their innovative ideas and encouraged them to carry that same pioneering spirit over to their regular classrooms in the fall. We're continuing that momentum by encouraging our schools to apply for innovation grants, providing funds to be used to advance student learning as teachers see fit.

Improve your substitute teacher program.

 Teachers love their students and love to teach, but they also need (and deserve) time away from the classroom. The quality of a district's substitute teacher program has a direct impact on teacher morale and school culture. In Tuscaloosa, our substitute program was failing our full-time teachers. With an 80% fill rate, teachers often felt torn between their students and their own families. Teachers had to fill in for colleagues who were out, putting a real drain on the positive culture we were striving to create. That all changed when we engaged Kelly Educational Staffing (KES), the country's largest provider of K-12 substitute teachers. It was a decision that made an immediate and material change for the better in our school culture. By successfully increasing our district's fill rates, KES gives our teachers the confidence to be out of the classroom for personal or professional reasons, knowing their students are being taught by qualified, caring professionals who are committed to their success.

Develop a strategic HR plan.

 While teaching is a personal calling, it is also a challenging profession. In Tuscaloosa, we were facing a 22% faculty turnover rate before making a commitment to retaining excellent teachers in every classroom. We're now running a strong mentoring program for new teachers; aiming for compensation that is 7% higher than our state's salary matrix, and encouraging ongoing career development by providing additional compensation as teachers go through National Board Certification. Combined with a strong substitute teaching program for when they need to be out of the classroom, our HR plan is helping teachers reach new heights in their profession.

Celebrate teachers' good works.

Teachers are the first to celebrate their students' successes, but often the last to be recognized for their own. Every school and school district should commit to celebrating their teachers. In Tuscaloosa, we use "Apple Awards" to recognize teacher and support staff excellence, literally rolling out the green carpet at a gala event that treats them like the stars they truly are. We also profile the winners via social media to demonstrate our pride and support.

Engage the community.

 All too often, teachers are undervalued in our society—and that begins in our individual communities. Administrators' support for their teachers and the life-changing work they do should not be contained to within school walls. We have the privilege and the responsibility to expose the miracles teachers work every day. Social media enables us to engage the community in easy, immediate ways and highlight successes both large and small.

Say thank you this week!

It's the simplest of gestures, but done with sincerity it can make all the difference. Write a personal note, visit a classroom, send an old-fashioned card, make a phone call, post a story—the ways to express thanks are only outnumbered by the ways teachers deserve our gratitude.
For more, see:
---
Stay in-the-know with all things EdTech and innovations in learning by signing up to receive the weekly Smart Update.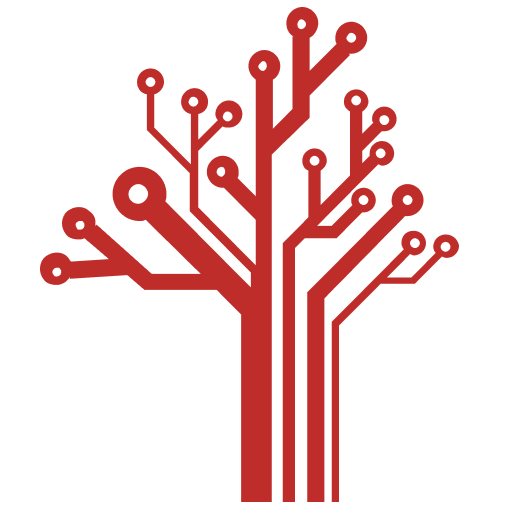 Getting Smart loves its varied and ranging staff of guest contributors. From edleaders, educators and students to business leaders, tech experts and researchers we are committed to finding diverse voices that highlight the cutting edge of learning.