Smart List: 78 Podcasts You Should Check Out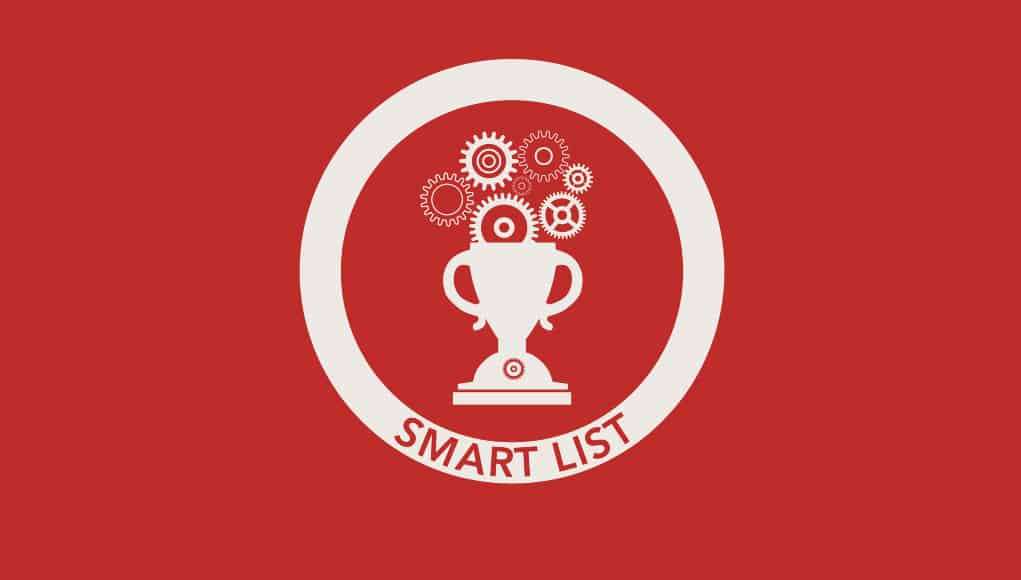 Ask our team, "What's new?" and you'll hear about how we're learning on the go with podcasts. Ask our teacher bloggers about new practices they're trying in their classrooms and you'll hear how their encouraging reflective learning with podcasts. So grab your headphones, sync the bluetooth and get ready to listen to learn. Here is our list of favorite podcasts you should check out to support your learning.
Educators
1. The Student-Centered Learning Podcast: With expert interviews, book reviews and more, this podcast hosted by Arthur Eduardo Baraff is perfect for anyone interested in Student-Centered Learning.
2. EDU-Talk: The mission of EDU-Talk podcasts is to get educators and students to talk about academia using technology. The site also encourages users to upload podcasts too!
3. Let's Get Busy Podcast: 2014 EduBlog Awards Finalist for Best Educational Use of Media. Released weekly, Let's Get Busy is hosted by elementary school librarian Matthew Winter, author of The Busy Librarian, who interviews and features authors and illustrators on their recent work.
4. Music Education Advocacy: A podcast that interviews educators who are trying to restore music education in schools. Their mission is to mobilize musicians to donate to music education charities and breathe new life into the subject area.
5. Talks With Teachers: Interviews with America's inspiring teachers who share their stories, offer practical teaching tips.
6. The Bedley Brothers: Teacher-of-the-year brothers Scott and Tim from California interview high-profile guests on a variety of education topics using engaging anecdotes and practical info.
7. G.A.M.E: Gamers Advance Meaningful Education is a site developed for people who want to use gaming to help in the educational process. For anyone who is interested in the creative potential of gaming in education, their webinar series is available to download in podcast episodes produced monthly.
8. The i am ME: Podcast explores the importance of student agency and personalized learning in K-12 education through powerful interviews with forward-thinking educators, thought leaders and school administrators.
9. Ed Chat Radio: BAM Radio Network podcast that focuses on a wide array of ed topics with an equally diverse pool hosts. Make sure to explore BAM's library of podcasts. The volume and frequency of programs will keep you listening for a long time.
10. Driven2Educate. A podcast of hope about educators and community supports making a difference for students
EdTech Podcasts
11. EdSurge: Weekly podcast that revisits top news with commentary from hosts Mary Jo Madda and Michael Winters. Every other week is HighEd topic.
12. TechTalk4Teachers: For educators wanting to keep up with the latest advances in educational technologies and their practical applications in classrooms.
13. EdTechTalk: This podcast is called Teachers Teaching Teachers and is a collaborative effort. Teachers discuss new software and tools they are successfully using in the classroom.
14. Trends and Issues in Instructional Design. 
EdPolicy & EdLeader Podcasts
15. GettingSmart Podcast. Check out more than 80 great podcasts featuring EdLeaders, EdTech, and EdPolicy topics.
16. Education Gadfly. Weekly policy and research review
17. Working At The Edge #FutureLearning Podcast: Superintendent Randy Ziegenfuss' weekly podcast answers three questions (What? So What? and Now What?) as he explores resources that might help push education leaders to re-think and re-shape the future of learning in their own organizations.
18. Michael & Susan Dell Foundation's Personalized Learning Podcast: Sponsored by the Dell Family Foundation, this new podcast focuses on the development of personalized learning strategies and the impact on the lives of young learners living in poverty.
19. Bloomberg EDU: Weekly look at education in America. Host Jane Williams interviews leading educators, administrators, and policy makers. Listeners can also tune in on EdWeek.org.
20. EdNext Podcast: This weekly podcast includes stories, interviews and discussions of the latest developments in education from ESSA to teacher professional development. Be sure to also check out the Education Next Book Club episodes where Mike Petrilli interviews authors of new and classic education books.
21. EdukWest: A podcast started by a woman who wanted to follow all the startups and trends in education. Various contributors now host the EdukWest podcasts.
Higher Education
22. Harvard EdCast: Series of conversations with thought leaders in the field of ed that serves as a space for educational discourse and openness, focusing on the myriad issues and current events related to the field.
23. LabCAST: Okay bending the rules on this one. LabCAST is technically a video podcast, but this super interesting series from MIT's Media Lab shares radical technologies being designed to enable people to create a better tomorrow.
24. Stanford Social Innovation Review: Audio lectures shared by Stanford's Graduate School of Business Social Innovation Conversations, co-hosted by Stanford Social Innovation Review's Managing Editor Eric Nee.
25. Times Higher Education: For our international listeners, this weekly UK HigherEd focused program describes itself as the podcast "at the heart of the higher education debate."
Entrepreneurship
26. Curious Minds. Leading innovation podcast with authors, innovators, and entrepreneurs.
27. Startup. the show about startups from Gimlet
28. eCorner: This podcast, titled Entrepreneurial Thought Leaders, explores the principles that create successful business owners and leaders.
29. Killer Innovations: Phil McKinney focuses on innovations in technology and leadership. Phil shares how to harness the power of innovation to radically improve personal, career and business success.
30. How I Built This. Startup stories from NPR.
31. From Scratch. More startup stories from NPR.
32. Growth Show. The Hub Spot podcast on marketing and organizational development.
33. The Pitch. Entrepreneurs pitch to investors.
Markets & Economics
34. Marketplace: daily podcast on markets and popular economics
35. Freakonomics. Weekly economic topics discussed in a way that will make think say, wow, I Neve thought of it that way."
36. Planet Money. Need to negotiate with someone? Listen to this one on how to negotiate- and why women have a hard time with it.
37. Exchanges at Goldman Sachs. global economics explained weekly
38. Practical Money Skills: Podcasts that focus on financial literacy. Topics include how to afford college, tax preparation, and budgeting. Great for life skills teachers!
39. The Gently Mad: A triweekly show honest, meaningful conversations and discussions about "things that matter." It's a show about life, business & entrepreneurship without the BS from Adam Clark.
40. Smart People Podcast: Picking smart people's "oversized brains" is what this podcast is all about. They interview people from various industries to bring their listeners episodes that satisfy those of us with insatiable curiosity.
41. McKinsey Podcast. Weekly discussion of economics and business leadership.
42. Bloomberg Benchmark. Weekly discussion of the global economy.
STEM
43. Astronomy Cast: This website offers a weekly podcast centered on astronomy concepts like planets and cosmology.
44. Big Picture Science: Takes on big questions by interviewing leading researchers and weaving together their stories of discovery in a clever and off-kilter narrative style.
45. Distillations: Produced by the Chemical Heritage Foundation, this podcast explores the human stories behind science and technology, tracing a path through history in order to better understand the present.
46. Classroom 2.0 LIVE: This website hosts a weekly webinar specifically designed for beginners who have never used the webinar technology before. Each episode is then offered as an archived podcast that is available for download.
47. Day in Tech History: This podcast is hosted by Jeffrey Powers, a tech expert who loves to build desktops. He explores the history of technology along with what he calls "geek" science.
48. Math Mutation: Short podcasts that explore mathematics. Topics cover strange and quirky concepts that aren't normally taught in school.
49. NASA Science Casts: These video podcasts are short, fun, and bring unusual science topics to light. Podcasts are based on historical space missions completed by NASA.
50. NOVA: Offered by PBS, the popular TV program also offers podcasts on a variety of science, human interest and engineering topics.
51. New Tech City: Approaching technology through the lens of the human experience is what this podcast is all about. A program of WNYC, this podcast will turn the mirror on the role of technology in our daily lives.
52. StarTalk Radio: A podcast series that focuses on all things extra-terrestrial. Topics include stars, the big bang, space travel, black holes and more.
53. The Naked Scientist: Cambridge University researchers and physicians are behind this podcast filled with humor and levity as they explore a diverse set of science topics. Their goal is to strip science down to its bare essentials.
AI & Big Data
54. Learning Machines 101. a gentle introduction to machine learning
55. Linear Digressions. Weekly discussion of big data and machine learning
Language
56. Audiria: A podcast for those interested in learning the Spanish language. Each podcast is rated with a difficulty level or listeners can choose podcasts that concentrate on specific areas.
57. ESL: The website, "English as Second Language" offers a weekly practical podcast that concentrates on everyday topics for those learning to speak English. The podcast comes with a learning guide as well.
58. Grammar Girl: You'll find Grammar Girl at the top of several podcast lists, as you should. This site offers regular podcasts for anyone interested in teaching grammar or learning it for themselves.
59. Writer's Almanac is a daily podcast on writers narrated by Garrison Keillor with a poem of the day.
60. Classic Poetry Aloud Index: Podcasts of famous poetry. You can browse through themes or poets to find one that interests you.
News & Views
61. BBC World Service: Browse through podcasts about psychology, science, technology, or politics. The episodes are available for 30 days and updated weekly.
62. Fresh Air: An NPR classic hosted by Terry Gross who interviews authors, thinkers, musicians and other creatives in a no holds barred quasi-talk show with no time limit and no BS.
63. Fareed Zakaria GPS. Fareeds great weekly TV show via podcast
Life and Living
64. On Being: Krista Tippett boldly takes on the question that we all ask at one point: "What does it mean to be human, and how do we want to live?" On Being is a Peabody Award-winner and Webby Award-winner.
65. Hidden Brain. Social science research brought to life (from NPR)
66. The Moth: "True Stories Told" live. Storytelling at its best. The Moth is a platform to record your own story, listen to stories told by storytellers at Moth events and community for people who love telling it how it went down, and how it is.
67. The Stanford Storytelling Project: A podcast that explores how we live in and through stories and how to deepen our lives through our own storytelling.
68. This I Believe: With roots in Edward R. Murrow's show with the same name, this podcast transforms essays from all walks of life into podcasts. You'll definitely find something that inspires you with the 100,000+ library of stories.
69. This American Life. An hour of stories every week about living in America
70. Conversations with Tyler. Polymath Tyler Cowen on economics, food, and culture
Science & Maker
71. How Stuff Works: You never know what you're going to get with this podcast. Expect topics that range from cars to food to pop-psychology.
72. TED Talks: Our team has yet to listen to a TED talk that didn't inspire or ignite us with new energy for an idea or topic. Subscribe to TED's education podcasts to hear from some of the brightest minds in academia today.
73. TED Radio Hour: Consolidates various TED Talks. Tom and Bonnie love this episode on Memory and Jessica loves the Why We Collaborate episode.
74. Radio Lab: Podcasts for the curious mind. Broadcast on over 300 radio stations across the United States, Radio Lab explores science, philosophy and the human experience.
75. Flash Forward. NPR explores potential and alternative futures.
History
76. British History: For history buffs, this website hosts regular podcasts that focus solely on the history of England from the Ice age forward.
77. China History: Another history podcast that focuses on Chinese history starting 5,000 years ago and proceeding to today.
78. The History Chicks: A fresh look at history through factual and fictional characters. Podcasts go into detail about the time period, culture, and typical lifestyle of the person highlighted in each episode.
What did we leave any out? What podcasts should we check out to support our learning, teaching, and knowledge in general? Please comment to build and grow this list.
Our Smart Lists are some of our most popular posts, and upcoming sponsorship opportunities are still available. Interested in learning more? Contact Megan: [email protected]
This Smart List is sponsored by Getting Smart Services, Getting Smart's consulting division that helps schools, districts, networks and impact-oriented partners create, implement and amplify thought leadership campaigns, education initiatives, powerful learning experiences and forward-leaning strategies. Learn more about what they can do to support your education initiatives here.
---
Stay in-the-know with all things EdTech and innovations in learning by signing up to receive the weekly Smart Update. This post includes mentions of a Getting Smart partner. For a full list of partners, affiliate organizations and all other disclosures, please see our Partner page.
The Getting Smart Staff believes in learning out loud and always being an advocate for things that we are excited about. As a result, we write a lot. Do you have a story we should cover? Email
[email protected]