Math Fair Educates, Delights and Inspires
Math Fair Educates, Delights and Inspires originally appeared on Sums & Solutions.
By: MIND Research Staff
Did you know that the United States has only one math museum, while other countries such as Germany have as many as 12? Here at MIND Research Institute, we believe that creating powerful and engaging math experiences for kids is what builds a love of mathematics, perseverance and life-long learning. One math museum in the entire country just isn't enough. That is why we spent the last weekend with 4,200 children and families celebrating all that is math at what we've been calling a "pop-up" math museum.
At this inaugural Math Fair: "At The Square Root of Fun," we were blown away by the energy and enthusiasm of these budding mathematicians. From the moment they walked in the door and followed JiJi's big orange footprints to the arena, it was obvious that JiJi's fans were ready to jump in and do some math. The hustle, the bustle filled the air early Saturday morning and that contagious excitement lasted ALL. DAY. LONG.
We kicked off the day honoring our former chairman and CEO Ted Smith for his service and dedication to the MIND Research Institute. Ted has been an inspirational leader who, more than a decade ago, embraced the mission of MIND Research and the power of ST Math to transform education for our students. We sincerely appreciate Ted's hard work and commitment to making math education better for kids, and realize ST Math would not be in 35 states reaching 630,000 kids today, if it weren't for his efforts.
As people eagerly lined up outside the Bren Events Center before the fair special guests and dignitaries including City of Irvine Mayor Steven Choi, Ph.D., State Senator Lou Correa, and former California Secretary of Education Marian Bergeson, and Microsemi's Farhad Mafie cut the ribbon to officially open the event.
"We are trying to fix math education. We want students to love math and be excited to solve challenging problems," MIND Research's CEO and co-founder Matthew Peterson told the crowd. "We need to create a learning revolution."
And with those welcoming words, the doors were opened and the excited young (and young at heart) rushed through – some anxiously looking for JiJi, others trying to decide where to start their journey.
Interested in what awaited them as they came through the door? Below is a recap of a couple of the exhibits and booths that were prepared for hands on discovery, visual experiences, and FUN:
Blockopolis

If you build it, they will come. Thanks to materials from the Imagination Playground, participants were able to act the architect as they combined shapes to make multi-sided polygons and structures.

Lil' Mathematicians Zone

With Floor Puzzles, Kinetic Sand Tables, Marble Runs, Lego Duplo Walls and more, this  zone was all about providing opportunities for little ones to explore math concepts through creative play. As children explored shapes and compared, sorted and analyzed, they learned about geometry, number sense and even algebra.

The  Math Mystery Theater

Gumballs galore coupled with hilarious foibles and follies engaged the audience as they used skills in estimation, even and odd number sorting, and arithmetic to actively participate in solving mystery equations with state-of-the-art interactive technology developed by MIND Research Institute.

The Mathland Railway

This journey through the dimensions concluded with an upclose look at what we know about 4D. Since the 4th Dimension cannot be seen, only experienced indirectly, passengers took a look at the shadows that 4D objects project with help from the folks at Voxon and sneaked a peek at what tile flooring would look like for a family in the 4th Dimension.
JiJi's Jamboree

Participants came to offer hugs, get autographs, and posed for a snapshot with JiJi to take home as a memory.
3D Printing in Action

We talk about 3D Printing a lot, but for a lot of our visitors, this was the first time that they were able to see it in action!
Family Workshops

Throughout the day, there were several opportunities for smaller group workshops. These included:
Math is Everywhere
Homework Without Tears
Money Talks, presented by New York Life
How to Use ST Math at Home with Your Kids.
These collaborative workshops were all about bringing families together around math and creating supportive environments at home that help increase students' success in math.
A Rocking Closure
And what better way to wrap up than with a live concert with the jamming JiJi Band. As the celebration came to a close families rocked out with JiJi to "JiJi Believer" and "JiJi Style."
As Matthew Peterson told the Orange County Register, "Math is the most powerful tool we have in the universe … So we're going to give all the participants of this Math Fair the ability to appreciate math for all the beauty that is has." With the help of our sponsors, staff, and volunteers, we were able to do just that, bringing a hands on, memorable math experience to the kids and families or Orange County. A HUGE thank you for the gracious support from our sponsors that made this possible.

MIND Research Institute is a Getting Smart Advocacy Partner.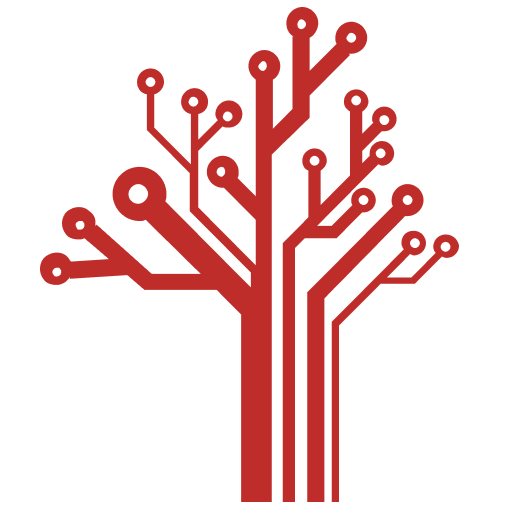 Getting Smart loves its varied and ranging staff of guest contributors. From edleaders, educators and students to business leaders, tech experts and researchers we are committed to finding diverse voices that highlight the cutting edge of learning.