Smart Cities: Los Angeles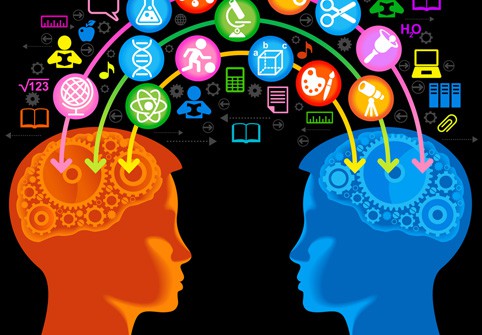 "What passes for innovation in LA can be pretty weak, and I would say that what passes for collaboration is also weak and the two go hand in hand," said an eduprenuer. "There is some great stuff … but I think that creating a culture of innovation and collaboration is actually one of the biggest challenges facing the city. I don't think that funders or policymakers in LA are particularly helpful on this front either."
"We have a very difficult time finding talent," said a growing EdTech nonprofit founder. He added, "Donors don't even come close to appreciating what we are accomplishing in the way of innovation."
These quotes sum it up–the entertainment capital is not a source of learning innovations. Add the monumental challenges faced by LAUSD and it's fair to say the good things happening for kids in LA happen in spite of, not because of the context.
EdTech. LA significantly lags the Bay Area, New York, and Chicago as an edtech leader. The activity level is closer to that of Seattle, a metro area less than a third its size.
The break out edtech success in SoCal is MIND Research Institute, the Orange County provider of engaging visual elementary math programs.  As we've pointed out, ST Math instructional software has been shown to roughly double annual growth in math proficiency at schools where it is implemented. The visually-based ST Math played a pivotal role in closing the achievement gap between its 76 percent English Language Learners and native English speaker in Santa Ana, Calif., where MIND has seen the most longitudinal data. The 36 elementary schools in Santa Ana Unified School District went from 32 percent of students proficient in math to meeting the statewide average of 67 percent proficiency in 2012. District wide deployment of ST Math in Anaheim helped boost math proficiency from 39 percent to 63 percent.  The 35 LAUSD schools that fully implemented ST Math K-5 boosted math proficiency by 12 points.  ST Math is used in more than 1400 schools, most often in a lab rotation model.
EdTech startups include:
CFY (PowerMyLearning.com) is supporting Nava Academies with Family Learning Workshops that help students, teachers, and families harness the power of digital learning.
District Struggles.  LAUSD is a portfolio of over 900 District schools and 203 charter schools. LAUSD's portfolio includes 173 Magnet Programs, 43 Affiliated Charters, 32 Pilot schools, 26 Lead Partner schools, 17 Expanded School Based Management, and 1 Local Initiative School.
Efforts to improve the 50 gigantic failing high schools has included a decade of confusing relationships with school support networks. Groups with solid track records elsewhere were rejected in LA in the last decade. Newer school support groups like LA's Promise (where I served on the board for a few years) have struggled to retain autonomy and consistent support.
In December 2011, LAUSD and UTLA signed The Local School Stabilization and Empowerment Initiative creating greater freedoms for teachers, principals and parents at each school site to set policy and direction for their particular school, but it drove the city's best operators out of the worst schools and won't drive step function improvement where needed.  It's the latest in a string of 'freedom and accountability' reforms over the last two decades:
Cortines 1    Small learning communities
Romer        Innovation Division
Brewer      High Priorities Plan & iDesign
Cortines 2    Public School Choice & Turnaround Division
Deasy        School Stabilization and Empowerment Initiative
I was impressed with John Deasy's vision for teaching and learning when I met him as a new superintendent in Coventry Rhode Island in 1999. Deasy is even more data focused these days as he leads the nations most challenging district with a new School Performance Framework and 3-year strategic plan. He proposed a tablet computer for every student but the plan has yet to gain board support.  While implementing  Common Core State Standards the District has designed and piloted in 100 schools the Educator Growth and Development cycle, a multiple-measure performance review system anchored by the Teaching and Learning Framework.
Tommy Chang, a former Green Dot principal who spent two years running Deasy's office, recently took on the giant challenge of supporting the lowest performing 135 schools in the district.
In 2006, the mayor sued LAUSD for control over the failing and bankrupt district. He lost but his consolation prize was the Partnership for Los Angeles Schools (PLAS) and a modicum of control over 22 big bad schools. Chief Academic Officer Colleen Oliver said, "We had a good year with blended learning; our elementary schools took off on ST Math and we have some significant gains."  Oliver adds, "Our students face incredible challenges in their daily lives, including violence, poverty, and even homelessness, yet we know they have the talent to succeed because we've seen their amazing progress."
The Jordan turnaround effort is joint venture between PLAS and Green Dot turnaround – two strong headed organizations trying to make a go of it as roommates with a shared attendance area.
Charters. In spite of the disastrous trifecta of expensive real estate, high cost of living, and low state funding, LA has a lot of high performing charters most of the 'no excuses' variety.  Six months ago, a proposal to limit charter growth was defeated by charter advocates and a 1500 parent march. Some are innovating out of necessity given the ridiculously low funding.  A partial list includes:
Alliance for College Ready Schools: Has 9,500 students in 15 high performing high schools and 6 middle schools in east and south Los Angeles. With the support of energetic board members like Frank Baxter, the Alliance developed BLAST classrooms, a three station rotation model including online learning, small group instruction, and collaborative learning, in partnership with EdElements.
KIPP Empower Elementary School launched with classroom rotation model designed with EdElements.
Aspire, the biggest chain in California, is also working with EdElements on a rotational blend.
Green Dot serves over 10,000 students in 18 schools. The organized network piloted a thin contract but has been slower than other California CMOs to incorporate technology. Green Dot took over failing Locke High School and quickly made it a safe academic campus; they continue to experiment with organizational improvements.
Synergy Academy is a three school network co-located with district schools. Meg Palisoc is the hustling founder.
Citizens of the World Charter School, founded by Broad Resident Kristen Dragon, opened its first project-based campus in Hollywood to just over 100 K-1 students.
Part­ner­ships to Uplift Com­mu­ni­ties (PUC) has 13 schools that offer differentiated instruction with a school culture "that won't allow any student to fail."
Da Vinci Innovation Academy, led by Nicole Assisi, is an NGLC winner opening a project-based learning blended school this fall.
Hybrid High, sponsored by USC, is also an NGLC winner (and with Da Vinci was profiled on Getting Smart)
The Gates Foundation funded College-Ready Promise is a coali­tion of four Char­ter Man­age­ment Orga­ni­za­tions (CMOs) who have com­mit­ted to imple­ment teacher and admin­is­tra­tor effec­tive­ness reforms that lead to stu­dents grad­u­at­ing college-ready. This part­ner­ship serves pri­mar­ily low-income and minor­ity stu­dents in Los Ange­les and other com­mu­ni­ties in Cal­i­for­nia. The coali­tion includes the Alliance, Aspire, Green Dot, and PUC.  The networks are doing some fascinating work on teacher effectiveness, and use a student growth percentile (SGP) rating for each school that tracks individual student longitudinal progress.
Foundations.
Broad Foundation has made huge contributions to education leadership development through its Superintendent Academy and Residency programs.  Christina Heitz said, "Academy 2.0 is to have our graduates pioneer new ground in areas that will drive the most dramatic gains in student achievement. Additionally, we hope our graduates will not only be savvy about best practices in key reform areas, but also make significant public contributions in areas where they have shown results and have made unique systemic changes." Broad has been a major charter school supporter in LA and nationwide.
LA Fund for Public Education, led by Megan Chernin and  Dan Chang, is trying to emulate the big school funds of Chicago and New York.
Goldhirsh Foundation is behind an interesting initiative that's attempting to align the greater Los Angeles agenda with something called LA2050.
Annenberg Foundation sponsored the giant national education challenge in the 90's and remains an active supporter of LA art, culture and education.
The Imagination Foundation (IF) was formed 3 days after the Caine's Arcade short film was posted online with a mission to find, foster, and fund creativity and entrepreneurship in more kids like Caine. IF received a $250,000 Matching Challenge Grant from the Goldhirsh Foundation two days later to help build the Imagination Foundation. Learn more about the Imagination Foundation by visiting www.imagination.is
Higher Ed.
USC is gamifying the admissions process with Collegeology. The Engineering school is working with Iridescent Education and a group of middle schools. The Rossier School of Education launched an innovative online MA in Teaching with 2U and recently announced masters in Advanced Instruction.
UCLA has a long list of K-12 outreach programs. UCLA recently hosted a MOOC conference, but UCLA and its cross town rival have been slow to join Berkeley and other leading research universities on the MOOC bandwagon.
Loyola Marymount's School of Education is one of the best examples of a college embedded in urban challenges.
Impact Orgs.The Parent Revolution was born in LA.  They are gaining momentum in Adelanto and just announced that 24th St Elementary named as the third school transformation campaign in California.
Communities in Schools connects 11 high poverty schools with a web of youth and family services.
LA is a big complicated place.  This short summary doesn't really do justice to all of the impact organizations and schools trying hard to meet big challenges. First, incoherent state policy and ridiculous funding make LA a tough place to run good schools.
Thanks to Jason Weeby and Mike McGalliard for their help assembling this post.
Chromatik is a portfolio company of LearnCapital where Tom is a partner.  Mind Research is a Getting Smart advocacy partner.
Tom Vander Ark is the CEO of Getting Smart. He has written or co-authored more than 50 books and papers including Getting Smart, Smart Cities, Smart Parents, Better Together, The Power of Place and Difference Making. He served as a public school superintendent and the first Executive Director of Education for the Bill & Melinda Gates Foundation.