MSOE: An Example of Education for Employability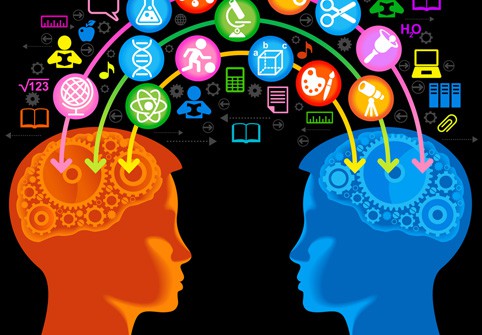 "What everyone in the world wants is a good job," say the promo for Jim Clifton's new book, The Coming Jobs War.  Clifton is Chairman and CEO of Gallup. His message is, "Everybody in charge of anything needs to focus on job creation."
Clifton not only sees the macro economic trends, he is responding to the strong uptick in public interest in employability. College degrees no longer guarantee a workforce entrance ticket.  Conversely, there are about three million high paying unfilled jobs.  The mismatch is a function of poor career planning and weak job preparation.
There are exceptions.  Just about everyone that graduates from the Milwaukee School of Engineering (MSOE) gets a job in the field of their choice.   A placement rate of 95%, high even for an engineering schools, reflects the MSOE commitment to active and applied learning–applied experiences connected to active job clusters.
Active learning. Across the curriculum, including the business school and nursing school, MSOE students engage in hands-on applied learning.  I love to see students do engineering and not just crank out calculations.  When I visited last week, I didn't see much of the green graph paper I used 30 years ago in engineering school, all the students use loaded HP laptops.
In recapping his approach: a mechanical engineering prof sums attributes common to classes:  (1) give my students a sound methodology; (2) be enthusiastic; (3) engage the students with active learning exercises; (4) be organized and prepared; (5) emphasize the relevance of material; (6) be approachable; (7) utilize modern engineering tools; and (8) communicate high expectations. He exclaims, "I love thermodynamics!" on his website.
The philosophy of engagement is integrated into the hiring process.  The Director of Human Resources, Kevin Morin, looks for faculty members that love to teach.  They test drive every applicant by asking them to teach a class.  Morin is also the wrestling coach (I really appreciate Division 3 engineering student-athletes) and he obviously loves the place.
As an affiliate university for Project Lead the Way, MSOE contributes to hands on learning in 300 area high schools.
Relevant learning.  MSOE keeps it's degree programs relevant with Industry Advisory Committees that discuss technology and employment trends. The conversations keep the departments focused on employability and identify application and innovation opportunities.
The Applied Technology Center includes centers focused on fluid power, rapid prototyping (3D printing), biomolecular modeling, photonics, and nanoengineering.  ATC staff, faculty, and students work together to solve tough tech problems.
Seniors do some amazing design projects particularly those in Electrical and Biomedical Engineering.
The business school specializes in intrapreneurship–innovating inside a big organization.
The Grohmann Museum at MSOE is home to the world's most comprehensive art collection dedicated to the evolution of human work. The 900 paintings and sculptures spill over into many buildings on campus and are integrated into general studies courses. You have to admit, it's pretty metacognitive for a bunch of engineers to be contemplating the nature of work.
Working retention. MSOE is simultaneously lifting its standards and boosting graduation rates.  There is a campus-wide goal to improve retention (freshman to sophomore transition) and completion rates. Initiatives include bringing freshman in early for 'Welcome Week' orientation, improving an early alert system, and strengthening a freshman intervention system.
The MSOE experience is a pretty good example of "rigor, relevance, and relationships" (as my friends from Big Picture would say).  Their commitment to employability is as strong as any campus that I've visited.  It's a place that seems to be asking the right questions about what's next.  Unemployment rates would be lower and economic growth rates would be higher if every city had an urban jobs engine like MSOE.
Tom Vander Ark is the CEO of Getting Smart. He has written or co-authored more than 50 books and papers including Getting Smart, Smart Cities, Smart Parents, Better Together, The Power of Place and Difference Making. He served as a public school superintendent and the first Executive Director of Education for the Bill & Melinda Gates Foundation.