10,000 Teachers Collaborate on Common Core-Alignment Project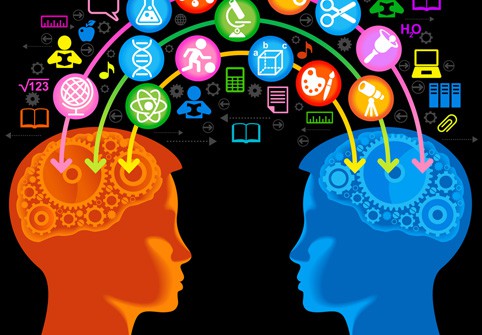 None of those old basal textbooks are aligned to the Common Core State Standards, but they all include great content. What to do? About 10,000 teachers on Edmodo have turned to the The Basal Alignment Project, an online library of revised replacement lessons from common basal reading series (3rd-5th grades) each carefully aligned to the Common Core State Standards (Request to join the Edmodo Group).
When teachers find the lessons, they say, "Holy Macaroni! These are fabulous! If these don't show how the basal can be used to teach the Common Core, I don't what I would!"
Contributing messages look like this, "11 new lessons have been added to the BAP library. That makes a total of 41 new revisions in the last week. Whew!! The updated folders include HMH Journeys, HMH Medallion/Reading, HMH Nation's Choice, HMH StoryTown, MH Treasures, MH (CA) Treasures, and Pearson Reading Street. Enjoy!" The project includes folders for the leading basals, about 11 in total.
The project was spearheaded and announced by the Council of Great City Schools and is one of many Common Core supports developed by Student Achievement Partners (SAP). SAP was founded by three of the lead authors of the Common Core and focuses on development and dissemination of resources, like the Basal Alignment Project, to support educators in implementing the new standards. Most resources developed can be found on AchieveTheCore.org where they point out the three primary shifts in English Language Arts:
1. Building knowledge through content-rich nonfiction
2. Reading, writing and speaking grounded in evidence from text, both literary and informational; and
3. Regular practice with complex text and its academic language.
Implementing higher college and career ready standards is a heavy lift. It's good to have SAP on the case. The Common Core and collaborative platforms like Edmodo make it easy for teachers to share resources and strategies.
The following are a dozen more recent Getting Smart articles about implementing Common Core ELA standards:
This blog first appeared on EdWeek.
Tom Vander Ark is the CEO of Getting Smart. He has written or co-authored more than 50 books and papers including Getting Smart, Smart Cities, Smart Parents, Better Together, The Power of Place and Difference Making. He served as a public school superintendent and the first Executive Director of Education for the Bill & Melinda Gates Foundation.