10 Exam Studying Tips For the 21st Century Learner
By Rick Walker

Studying for an exam is not exactly the most exciting time in a student's life, but it is a great excuse for gadget-loving 21st century teenagers to combine work and play. There is no "right" way to study and it is important that you study in a manner that suits your individual needs. Take advantage of the incredible technology available to today's society and pass your exam with flying colors with this step-by-step guide.
1. What do you need to learn?
Find out exactly what you need to know by asking your teacher for a breakdown of the assessment criteria. In class, you have probably covered subject areas which are not actually going to show up on the exam, so find out which parts of the syllabus are the most important. It's great to learn everything but whilst you are studying, just stick to the key facts.
Then you can put what you need to know into sections, and concentrate your efforts on each individual category, per studying slot.
Mindomo is a great source for brainstorming and mind map creation, as multimedia can be added to the mind maps including photographs, attachments, video and audio. Topic areas can be produced with relevant documents attached; and video clips to make it more interactive, and three dimensional.
Other online mind-mapping tools consist of: Mindmeister, Bubbl.us, Gliffy and Mind42.com.
2. Plan a studying timetable
You know what you need to learn but when do you start and how? GetRevising is a fantastic tool which can help you create your own studying timetable. It helps you plan your own program and it is free.
Or alternatively, Exam PAL provides personalized exam schedules, time management tools, studying techniques and advice to help you organize yourself.
3. Read your class notes
If you have taken some notes in class, read over them to make sure you understand what you have written.
If you are unsure of anything, The Student Room is a great forum in which you can share, discuss and debate ideas and it is open 24/7. If you have a niggling question which cannot wait until the morning, you can submit it to the post and await some feedback.
4. Re-write your notes to make them more concise
The notes which you made in class were resourceful, but now you need to re-write them and make them more concise. Think to yourself the six w's; who, what, where, when, why, which and how. If you can answer all of these questions, you will know the fundamental pieces of information that you need.
Evernote is a free note-taking application; you can capture all your ideas and information, and access it anywhere- even when you are on the move. Save online resources and webpages on your account, and share your notes with your classmates.
Meanwhile, the Chrome Pocket Extension lets you bookmark articles you find online, then read them on your phone later. The app syncs over multiple devices (computer, mobile phone, tablets) so you can read the page later when you have a spare five minutes. If you read anything good online, work them into your notes.
5. Write the concise notes onto flash cards
Having your notes on mini-presentation cards can come in handy when you are on the bus or train. It means that you can revise wherever you are. When you have a spare 10 minutes at the bus stop; re-read them again and again until you can recite them.
Quizlet is a company that builds software that aims to help students learn better. It produces over a million study session a day and you can search for flashcard sets for all subjects like maths and science, arts and literature, and history and geography if you don't fancy making your own.
6. Make the environment calming
In order to revise properly, you need to create a relaxing atmosphere that is distraction-free. People learn differently; some prefer complete silence whereas others like to listen to music when studying. Ensure the environment meets your individual needs.
What music do your friends listen to, to help them revise? Forums can help as well as ShareMy PlayLists.
7. Repetition
It really is a case of repetition; practice, practice and practice some more until you learn the information off by hear. It is a cycle which you need to ride to get to the finish line.
There are numerous apps which you can download straight to your mobile; examples include Pocket Studying, Maths Card, and One Examination. You can then look at these repeatedly.
There was once a time when students used a tape recorder to record their notes, in which they could play them back when studying. Nowadays, you can use the voice recorder which features on many smartphones. Save it as an audio file and play it back on your mp3 player continuously.
8. Complete past papers
Past exam papers are a fantastic way to put your notes and studying into practice. You can learn what kind of questions you will receive and understand how to answer them. Often or not, exams follow trends and the questions come around in common movements.
Although it is not possible to know which questions will come up, it is feasible to make an educated guess; so if one paper came up around three years ago, the chances are that it will resurface shortly.
Most establishments will keep examples of their own past papers but you can get some online such as Past Papers.org, OCR.org.uk and Fogma. Make sure when you practice the paper that you do it under the strict exam conditions.
9. Use studying books
Studying guides and workbooks can help you learn at home. It is a useful way to see what you know and if anything is unclear, you can go back to your class notes. Studying booklets can be bought online as well as in stores such as WH Smith, CGP, and Tes.
Exams are in integral experience for students to learn and you can use the tools above, to help you ace your exam. Do you have any traditions which you carry out when studying? Feel free to share your own person experience below.
"If you think you can, you can, if you think you can't, you can't!"- Henry Ford

This article was provided by Rick Walker at Lord Wandsworth College, a leading co-educational independent school in the UK.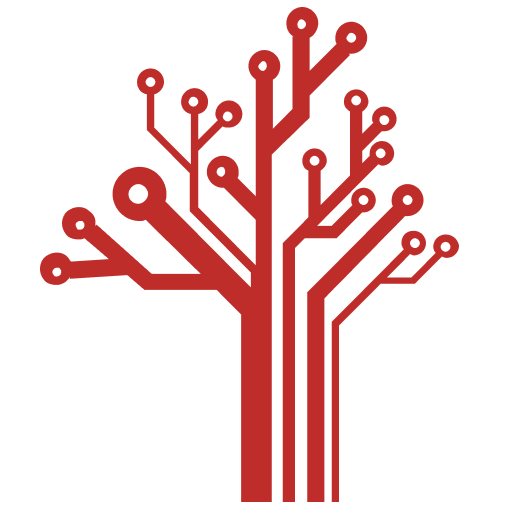 Getting Smart loves its varied and ranging staff of guest contributors. From edleaders, educators and students to business leaders, tech experts and researchers we are committed to finding diverse voices that highlight the cutting edge of learning.