It's Not About the Machine, It's About Heart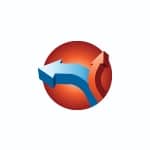 The Mooresville edtech conference (#Connection12 on Twitter, which I covered for Digital Learning Now!) is an effort to share lessons from one of the best 1:1 programs in the country. This week, more than 400 teachers and administrators crammed the gym of Mooresville Intermediate School located about 20 miles north of Charlotte, North Carolina.
This is Superintendent Mark Edwards' second successful 1:1 deployment. Previously he was superintendent in Henrico County Public Schools. Edwards has book out this fall, Every Child Every Day , where he unveils his formula for success–and it starts with culture. "It's not about the machine; it's about heart." Edwards believes that every teacher reveals their heart to children every day. He asks teachers to consider, "What would we want for our own children?"
They use Capturing Kid's Heart, a professional development (PD) program from the Flippen Group that has infected the language of the district. They also use a behavior management program and develop a behavior management contract with students build with teacher that constitutes a culture of caring and an agreement on how they will treat each other. Edwards said, "It is so important to be intentional about building school culture."
"Schools with a sense of spirit thrive," and conversely Edwards said, "Tech plans will collapse without a strong cultural foundations."
Edwards kicked off the conference with a spirited opening before inviting students from to describe elaborate projects and quality work products.
Every Mooresville student gets an Apple laptop. K-3 students don't take them home (even though many teachers think they are ready). Fourth graders take them home and take good care of them. In fact, there are more problems with lost or damaged teacher laptops than student laptops.
Teacher voices. When they launched the initiative, a Mooresville middle school principal said, "Every teacher became a new teacher again." And, "There was an emotional onslaught" to deal with.
New employees in Mooresville are paired with a mentor. Tech facilitators at each school focus on needs of new employees. One teacher said, "The best part of the PD was having a Tech Facilitator at my beck and call."
Middle school math teacher Michael Fulton told a couple stories of coming to terms with the new dynamics. When his laptop died, a student took over and taught the class. "I realized that I had been underestimating my students," said Fulton. "That's the day I gave up control."
The middle school principal said that before the "digital convergence" (laptop program), "You just couldn't really differentiate." But in a 1:1 environment, "Everything that you know is right about differentiation you can do every day for every student every day." A teacher added, "Angel (the Blackboard LMS) allows me to differentiate for every student; they can move at their own pace."
With the best quote of the day, a teacher said that with laptops, "My engagement is sky-high. Students are always engaged, the question is are they engaged in what you're doing?"
10 reasons the Moorseville 1:1 works. When I was a public school superintendent, teachers in my district had a chance to visit 1:1 laptop schools in Australia on a Microsoft sponsored trip. In 1995, we joined about ten other districts participating in Anywhere Anytime Learning and launched laptop programs in all 10 of our secondary schools. In retrospect, our deployment was a content-free, poorly supported initiative featuring big, expensive parent-purchased computers. But in some classrooms, it was transformational. There are at least ten reasons that the Moorseville 1:1 program is producing great results and is better than early laptop programs:
1. Laptops are better, smaller, faster, and cheaper
2. Laptops are provided free to students (with a $50 user fee that covers insurance)
3. There is a rich standards-based digital curriculum
4. Powerful adaptive intervention tools boost basic skills
5. High capacity partners support the initiative
6. A robust learning management system helps differentiate instruction
7. Lots of professional development
8. Strong tech support
9. Detailed planning; and
10. A culture of achievement and support.
Like the high performing blended learning schools that I write about frequently, culture is the secret sauce in Moorseville. Edwards is a man on a mission, his enthusiasm is infectious, and he's quick to point out that the works starts with love and care for students.
Moorseville is not a wealthy community. The conference program notes that "MGSD is ranked 101 out of 115 school districts in North Carolina in Per Pupil Expenditure, yet still can afford to give every student a MacBook." The program costs about $200 per student per year and is a sustainable part of the budget.
Sharing lessons learned. In addition to the conference, Moorseville is working with Pearson to share lessons learned. Scott Drossos said, "We're still working closely with Edwards. We've also made great progress launching the Pearson 1:1 Learning Framework this year." Scott's team is working with ten districts. "We're launching the largest 1:1 learning initiative of its kind in the nation this fall in Huntsville AL. It's a complete digital transformation of the entire district at once."
I hope they drink the culture Kool-Aid, it's clearly the secret to Moorseville's success.
This blog first appeared on EdWeek.
Tom Vander Ark is the CEO of Getting Smart. He has written or co-authored more than 50 books and papers including Getting Smart, Smart Cities, Smart Parents, Better Together, The Power of Place and Difference Making. He served as a public school superintendent and the first Executive Director of Education for the Bill & Melinda Gates Foundation.