SmartTech Roundup: New Developments in Learning
Apptastic
Khan Academy recently released an iPad app for its STEM-related videos.
Angry Birds is coming out with Angry Birds Space, a new app that may actually hold some educational value around STEM topics in physics and math.
Sesame Street is back – on apps! Callaway Digital Arts partnered with Sesame Street to develop three new apps for tots on the iPad.
Edmodo announced that they have integrated Google docs making it ease to share docs across Edmodo groups.
Forsyth puts OpenSim in every classroom.  They've been a leader in BYOD (as we noted here).
The Duke science faculty introduced Cachalot, a cool marine biology app (but their bball team busted brackets and bowed out of the big dance early).
CNN posted 50 tech apps and most are free.
Challenges & Competitions
Desire2Learn, Inc. is calling all app developers to enter its Edge Challenge 2012 competition to improve apps for students and educators.
The Pioneer Institute is asking the public to envision better government policies in its 2012 Better Government Competition.
The Hewlett sponsored Automated Assessment Prize (ASAP) will report results at NCME in Vancouver next month.  The first phase demonstrated that automated essay scoring is as accurate as human graders on most dimensions but much faster and cheaper. The next phase will take on short constructed response items–a bigger challenge for intelligent scoring.
Do you think prizes and better incentives can boost college completion? Let us know how!
Startup Advice
Ashkan Karbasfrooshan discusses why 99 percent of startups are DOA on TechCrunch.
Fred Wilson illustrated the startup roller coaster .
Smart Projects
Alec Patton published a great guide to project-based learning after hanging out at High Tech High.
We appreciate the Buck Institute resources on PBL based on HTH and other great schools.
Concerning the Shift
Tom is traversing the country discussing the shift to personal digital learning with educators.  Last week in Chandler, Pearson Digital discussed its online support MyTrainingConnection.net.  At CUE in Palm Springs an administrator noted the importance of instructional design and figuring out who owns it.  This week the conversation shifts to Boston and Palo Alto.
How fast do you read?
The eReader experts at Staples created an app that evaluates how quickly you read and compares it to national averages. Use the app below to discover how long it'd take you to read the hit Harry Potter series on your Kindle, Nook, or other electronic reading device.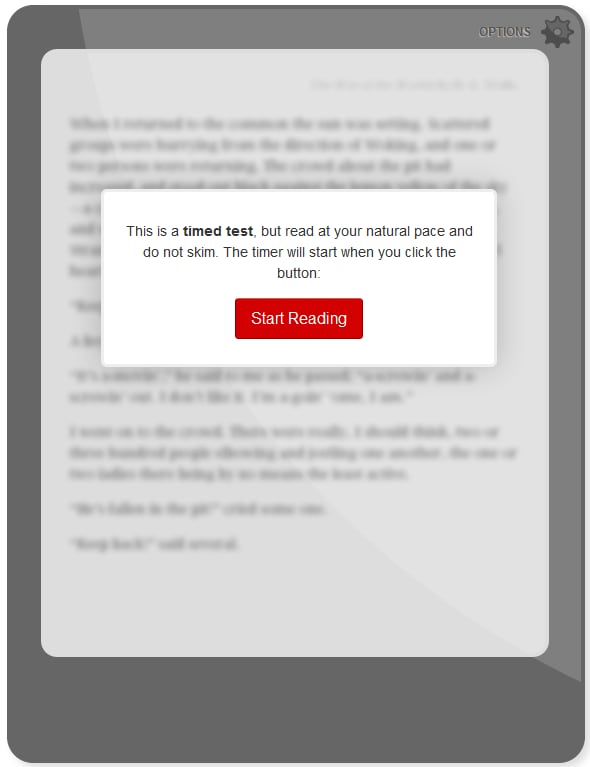 Source: Staples eReader Department
The Getting Smart Staff believes in learning out loud and always being an advocate for things that we are excited about. As a result, we write a lot. Do you have a story we should cover? Email
[email protected]