NewSchools Announces Early-Stage EdTech Fund to Accelerate Student Achievement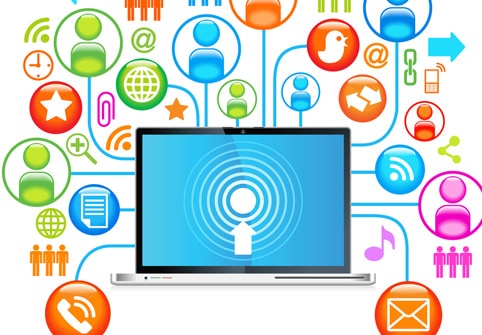 News Release: NewSchools Venture Fund Announces Early-Stage Education Technology Fund to Accelerate Student Achievement

San Francisco, CA—January 25, 2012—NewSchools Venture Fund today announced the creation of an Education Technology Seed Fund, a new initiative to invest in entrepreneurs developing education technology tools, applications, content, and services that will significantly improve education opportunities for children from low-income communities. The Seed Fund was created to make investments in early-stage, pre-Series A education technology companies often overlooked by the traditional investing community because of their focus on schools.  The organization also announced today two initial investments as part of the Fund.
"Funding cuts to education providers, decreasing technology costs, the adoption of a common set of academic standards across states, and a growing push to personalize student learning have combined to create a ripe environment for technology to finally make a significant impact on K-12 education," said Jennifer Carolan, Associate Partner at NewSchools Venture Fund.
NewSchools currently invests in education technology tools as part of its Innovation Fund. The Seed Fund, which will be led by Jennifer Carolan and Wayee Chu, is an opportunity to focus on very early-stage companies in this market. In addition to financial support, the Fund will provide guidance and practical advice from a seasoned team of advisors to help new entrepreneurs run their company, scale it, and become operationally sound. Advisors to the fund include:
Ethan Beard, Facebook
Michael Berman, East Palo Alto Phoenix Academy
Steve Blank, Stanford/Berkeley
Tim Brady, Imagine K12
Stan Chudnovsky, Ooga Labs
Shawn Carolan, Menlo Ventures
Jim Connor, Sandhill Angels
James Currier, Ooga Labs
John Danner, Rocketship Education
Alison Elliott, design thinking/K12
Matt Greenfield, StoneWork Capital
Joe Greenstein, Flixster
Jim Greer, Kongregate
Chaula Gupta, Teach For America
Alex Hernandez, Charter School Growth Fund
Anthony Kim, Education Elements
Alan Louie, Imagine K12
Geoff Ralston, Imagine K12
Victor Reinoso, Georgetown and Former Deputy Mayor of DC
Steve Schoettler, Junyo
Sue Shalvey, Aspire Public Schools
Alasdair Trotter, Innosight Consulting
"NewSchools has been a leader in making impact-driven investments in companies that have changed the way we teach and learn," said Wayee Chu. "The Seed Fund provides a specific focus on the next wave of innovators building the tools with the greatest potential to improve education for children from low-income communities."
NewSchools also announced two investments as part of this new fund. They include:
Goalbook:  Entrepreneurs Daniel Jhin Yoo and Justin Su created the first social and mobile solution for districts to manage Individual Education Plans (IEP) for special education students.  Goalbook's IEP platform allows a student's learning team (teachers, specialists, administrators and parents) to collaborate around individual students, promoting higher quality of service to students, reduced paperwork, improved compliance and decreased legal risk.  Goalbook is also used by innovative schools adopting individual learning plans for all students, enabling truly personalized learning.
Engrade: Founder Bri Holt and CEO Zach Posner at Engrade created a free set of web-based tools for educators allowing them to manage their classes online while providing parents and students with 24/7 real-time online access. Engrade has over 3 million registered users and is used by elementary schools, high schools, and universities from all 50 states and over 150 countries around the world.
"NewSchools is passionate about the success of all students and brings unparalleled credibility to leaders in education," said Daniel Jhin Yoo, CEO of Goalbook. "We're thrilled to partner with NewSchools to accelerate our reach to schools and districts who are transforming the way individualized learning is delivered to students."
NewSchools Venture Fund plans to make up to ten investments as part of the Seed Fund in 2012. The organization has a history of for-profit education technology investments, including BetterLesson, Presence Telecare, and Education Elements. NewSchools Venture Fund is currently making investments as part of its $75 million fourth fund, which includes the NewSchools Innovation Fund and City Funds in Boston, MA and Newark, NJ.
***
About NewSchools Venture Fund
NewSchools Venture Fund is a not-for-profit organization working to close the achievement gap by funding and supporting entrepreneurs who are creating innovative solutions to the problems in public education so that all children have the opportunity to succeed in college and beyond. Since our founding in 1998, NewSchools has invested $180 million in more than 70 nonprofit and for-profit educational organizations working to promote student achievement. Recognizing that neither private charity nor capital markets alone are enough to solve the problem of education inequality, we blend the best of both approaches to ensure an excellent education is available to every child. We actively share what we've learned through our investments, bring together educational leaders from across the country, and advocate for smart policies at the federal level. Learn more at www.newschools.org.
About Goalbook
Goalbook is the first social and mobile solution for districts to manage Individual Education Plans (IEP) for special education students.  Goalbook's IEP platform allows a student's learning team (teachers, specialists, administrators and parents) to collaborate around individual students, promoting higher quality of service to students, reduced paperwork, improved compliance and decreased legal risk.  Goalbook is also used by innovative schools adopting individual learning plans for all students, enabling truly personalized learning. Learn more at www.goalbookapp.com.
About Engrade
Engrade is a free set of web-based tools for educators allowing them to manage their classes online while providing parents and students with 24/7 real-time online access. Features include a free online gradebook, attendance book, homework calendar, secure SPAM-free messaging, file uploads, progress reports, and more. Engrade has over 3 million registered users and is used by elementary schools, high schools, and universities from all 50 states and over 150 countries around the world. Learn more atwww.engrade.com.

Learn Capital, where Tom is a partner, frequently co-invests with New Schools
The Getting Smart Staff believes in learning out loud and always being an advocate for things that we are excited about. As a result, we write a lot. Do you have a story we should cover? Email
[email protected]