A new school year – or a new era?
Key Points
Educators have the opportunity, amidst the ongoing pandemic, to take what they've learned thus far and sharpen new tools and methods of teaching.

The World Economic Forum, in its analysis of innovative pedagogical approaches that drive change in the education system, outlined the five categories below.
By: Anne Olderog, Aya Asali, and Zenia Tangri
As schools resume this fall, will learning be the same? Will Covid draw to a parenthetical close – or will it take a new, decisive turn? As educators and administrators struggle with the realities of the pandemic, it prompted many to venture into new territories and try new things. In the same vein, each student and family had to find what worked (or did not work!) for them, as they were placed in front of the stark reality of learning on their own. New tools and ways were found, created, sharpened – and new ways to teach and learn made their way into routines. Many will be soon left to the wayside, but a few might be here to stay.
To this point, Karin Veldhoen explored in a previous Getting Smart blog the opportunity to use post-pandemic education as a "creative moment", to prepare children to thrive in what she calls "The Age of Acceleration". In many ways, Covid simply accelerated trends and changes already on the way – but gave them a huge push on the adoption curve. The first, of course, is the very adoption and comfort level with technology, as kids' screen times went up by 50% during the pandemic. EdTech was already changing the playing field before Covid (as valuations such as Chegg, Coursera, and Course Hero demonstrate, the market saw potential) – the pandemic opened the door to new adopters in hungry eyes of learners, avid minds of teachers looking for solutions, or administrators looking to cope (or for a chance to reinvent). Big data and AI are making one-on-one learning possible at scale – giving everyone a chance at a personalized class, learning experience, and ultimately way of learning. Ultimately, Tech paved the way to new expectations, and a set of new attitudes towards learning and teaching, some of which are making their way into the mainstream.
Many generations expected to see their children in the same way that they did themselves, with a few minor adaptations. This generation might face a different ballgame, for better or for worse. The World Economic Forum, in its analysis of innovative pedagogical approaches that drive change in the education system, outlined five categories:
Playful

Experiential

Computational

Embodied

Multiliteracies
In each of these categories, new approaches are supported by a myriad of tools – presenting an opportunity for schools, institutions, and teachers as they make their way through a variety of models, from Hybrid, Blended to HyFlex. While the future will tell which of these tools are here to stay after the dust settles, what is much more interesting than the individual tools is the emergence of new categories that support these pedagogical approaches:
1. Playful
While Maria Montessori noted a long time ago that children learn better by playing – through the indirect method – it seems hard to imagine today's K-12 learning tools that are NOT playful. Education has learned so much from gaming – and gamified, playful learning, around for a while, is here to stay. Osmo, for instance, "combines hands-on play and digital adventure for 21st-century learning". Nearpod uses gamification as a way to generate data through formative, ongoing assessment, providing real-time insight into student understanding through gamified interactive lessons and videos. TinyBop works on apps that help children grasp concepts through play and experimentation, sparking curiosity and drawing children into immersive learning experiences.
2.
Experiential
Experiential learning is more than immersive – it creates experiences that help understand how learning is relevant to the real world, making it more motivating. Children's brains also create stronger connections when they use their hands  – so hands-on learning is particularly exciting, bringing a sense of confidence and competency. The "Maker" movement gave way to "Tinker" apps – for instance, Tinkarcad is seeding the foundational skills for innovation with 3D design, electronics, and coding. Tinkercad can be used in the classroom – lesson plans align with ISTE, Common Core, and NGSS standards. Coding platforms represent a large and growing sub-category – Tynker helps kids learn block coding, JavaScript and Python as they play games and solve puzzles, through story-based courses; Roborobo creates robot kits or robotics curriculum for schools around the world. Vroom (aimed at parents) integrates learning into everyday life – adding learning to mealtime, bathtime, or bedtime. Because what other time do time-starved parents have to share learning with their children?
3.
Computational
Problem-solving and critical thinking quickly went from being the "cherry on the cake" of traditional education to being a sine qua non for the 21st-century workplace or modern life – and "critical thinking" learning emerged as a new area. Elon Musk's Synthesis, originally available to SpaceX families but now open to all, is an experimental school to develop students "enthralled by complexity and solving for the unknown" to exercise judgment, make sense of the world and collaborate to solve difficult problems – learning to make tough decisions. This is rooted in the observation that true agency, critical for the future, may happen in the life of elementary or middle school students – but by accident rather than by design. In order to nurture problem-solving skills, Synthesis places students in a position where they can solve big, real problems (yes, students want the real thing) – and collaborate on doing so.
4.
Embodied
Children learn better through movement and interaction – movement creates experiences that are better processed and engraved in memory than concepts. While learning math through song and dance existed for a while, speech recognition tools such as SoapboxLabs create new ways of practicing and advancing language, compatible with accessibility needs (as data pinpoints where accessibility is needed). Children use the Soapbox voice engine to speak out loud and get immediate feedback on their pronunciation while giving their teachers a clear idea of where they struggle and thrive.
5.
Multiliteracies
Finally, multiliteracy focuses on the multiple ways language is used and shared, connecting to diversity and cultural awareness. Adaptive writing tools such as NoRedInk encourage students to "play with language" and generate questions based on their favorite celebrities, making the content fun and engaging – and culturally relevant and responsive. The Social Express uses animated interactive lessons targeting core deficit areas – and shows statistically significant improvements in groups of students with disabilities using the tool for 10 weeks or more.
As the education space evolves, it is interesting to observe the emergence of not just new tools but new categories within the space – while the jury is out in terms of winners in each, the reshaping of the space represents an opportunity for innovation, growth – and a fresh approach to teaching and learning. Ultimately, a big opportunity will be the ability to integrate many of these in a coherent whole – and it will be interesting to see which players will be vying for that role. Until then, happy discovery this fall!
Anne Olderog is a Partner at Vivaldi, leading projects on growth/innovation strategy, positioning and brand architecture.
Aya Asali is a brand analyst with Vivaldi and Zenia Tangri is the engagement manager at Vivaldi.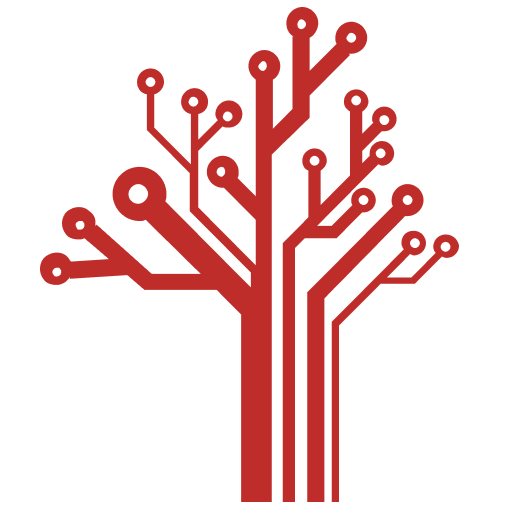 Getting Smart loves its varied and ranging staff of guest contributors. From edleaders, educators and students to business leaders, tech experts and researchers we are committed to finding diverse voices that highlight the cutting edge of learning.