By: Antonio Boyd, Eileen Fernandez-Parker, and Dr. Lashaune Stitt
Across the nation, the Covid-19 pandemic has shaken families. Parents have been in a bind as their homes served as school, office, and living space. Even though parents had more time for their kids, juggling multiple roles was stressful, leaving them unable to parent. It's hard for parents to focus on different aspects of their child's development when they're stuck at home with their kids. The vaccines brought welcome relief to parents as most were looking forward to their kids being in school this year.
With the spread of the Delta Variant, rising youth infections, and the toxic political debates about mask-wearing, policies for teachers and students have caused confusion and fear. It looks like this is going to be another challenging year for parents, students, and teachers. Let's examine some of the significant issues facing parents during the Covid-19 pandemic and then look at ways districts and community organizations can help parents navigate these challenges.
The pandemic has hit women particularly hard. Some have quit or reduced their hours to care for their children, while others have been furloughed or laid off. These situations add to the stress of working families adjusting to change. The New York Times Reports that Kindergarten enrollment is down. School districts across the nation still face the challenges of missing students. Chicago Public Schools reports that re-engagement is still a central issue the district faces this school year.
Seventeen months of unfamiliar territory, seventeen months of silent breakdowns, constant worries, and disconnect – a disconnect between the life that many knew to the life that we have been forced to adapt to behind disposable masks, Lysol wipes, and Zoom meetings. Students, teachers, administrators, and parents have all experienced these emotions while navigating home instruction, mental health, work, and still being the ultimate best for the children they love and serve during a major pandemic that upended the very life that they lived, daily. Contrary to widespread belief, parents also have been suffering in silence during this time, and now many are looking forward to their children returning to school full-time in a face-to-face setting.
There are still parents who are NOT looking forward to the return, particularly in Black and Brown communities according to a 2021 Rand Study. Seventy percent of Black parents believe that their local public school system should continue to offer virtual learning when the pandemic is over (National Coalition for Public School Options, 2020). And school districts are heeding the message from their parents so much that fifty-eight out of 288 district administrators surveyed in a Rand study said their school system had already started implementing plans to offer an online school to families or was considering it as a post-pandemic offering.
Students across the nation are dealing with sudden changes to their social lives and daily routines, the inability to access education, food insecurity, and some may even experience unsafe (emotional or physical) home environments. These challenges can present feelings of sadness, despair, anxiety, and stress, said Dr. Gil Noam, founder and director of The PEAR Institute (Partnerships in Education and Resilience) at McLean Hospital and Harvard Medical School. Here are suggestions from Dr. Noam that parents can tailor to age and developmental levels:
Young children:

Be available and in close distance as much as possible. Parents should practice their own self-care, so they are rested and patient with little ones who need them throughout the day.

School-age children:

Parents should choose their battles over schoolwork. Do not pick a fight when it will compromise the quality of the parent-child relationship and try to transition a potential conflict into something more positive. Do not set low expectations or avoid creating needed structure – just remember that consistent criticism can create a harsh environment for everyone. Playing games, listening, and providing hope are other constructive ways to build a stronger connection.

Teenagers:

When possible, try to watch movies and listen to music together with your teen. Learn their world, but also respect their need for privacy and time alone as they are used to spending more time with their friends.
Districts Implementing Community-Based Support for Parents During COVID-19
Community Organizations like the National Association for Family, School, Community Engagement are providing resources to learn from and collaborate with each other. Future of School is developing a Parent Prep Portal. According to Dr. Lashaune Stitt, Director of Equity and Access at Future of School, "Whether we are the primary caregiver, babysitter, grandparent, or lead parent of a learning hub, we all need help in the form of online resources and support to help make the transition back to face-to-face, blended, or fully online a success for our children this school year. This is where Future of School comes in. We have developed a space for parents and caregivers to empower, engage, and support them as they navigate through any learning environment that leverages blended and/or online instruction. It is a space where guardians are safe, informed and armed with all online resources and opportunities for their children to be successful no matter their learning space; a hub for the exchange of ideas, concerns, opportunities, and successes; a vault of knowledge!"

Charleston County Schools in South Carolina offers Parent Google Bootcamp
Charleston County School District in South Carolina offered online training to the parents of its Central Virtual Academy. These parents had chosen to enroll their students in a virtual school that the district developed to give parents options in the fall. As a Google district, CCSD utilizes Google Workspace for Education, formerly known as G Suite for Education. CCSD also uses a combination of iPads and Chromebooks for students. The purpose of the initiative was to start helping parents help their children and further help parents grow their own tech skills. The focus was on equalizing access to knowledge, not just hardware and software. According to Eileen Fernandez-Parker from Cultivating the Learning and lead trainer on the project, it took about 3 months to get organized and up and running. Eileen and her team planned four weeks of training in a 45-minute learning session followed by a 15-min Q & A. Google Meet was the obvious delivery format with four sessions offered per week. Because both iPads and Chromebooks are used across the district, device-specific trainings were offered. Parents were surveyed to target their needs and availability.
Content Covered
The district leaders with Eileen outlined the topics parents called about most:
Device knowledge: specific features of iPads and Chromebooks
Google Classroom: knowing where upcoming and late work is posted, locating the classroom folder, and understanding how to turn in digital work
Google Docs and Slides: higher-level user tips and tricks, collaboration, and commenting
Google Keep: organizational uses and student letter formation
Gmail: shortcuts, new features, and side panel shortcuts
Productivity: tips and tricks for everyday student and adult-use
Post Training Survey Results:
Participants reported an

85%

increase in their understanding of the topics covered compared to before the training, where only

10%

reported having a good or deep understanding of the topics
Overall, participants rated the training

4.95/5

100%

of participants reported that they agreed or strongly agreed that the training session attended would have a positive impact on them and/or their children
When asked to share what they liked most about the training, all the respondents most appreciated the productivity tips and tricks that save time and make them more proficient technology users. One respondent shared, "I learned how to open files the fastest method through Google Drive. I also know how to go offline for files and to send files to my friends." Others identified their favorite part as, "Demonstration on how to use the features," "Learning the basics of Google and the Chromebook," and "I learned how to give others editing access today on docs."
Lessons Learned
As we move forward into the uncharted territory of managing going back to school whether in-person, blended or virtual environments, we must keep in mind the lessons learned from last year and Leave No Parent Behind!
For more, see:
---
Eileen Fernandez-Parker is Founder and President of Cultivating the Learning, a 32-year educator with a passion for technology integration and personalized competency-based learning.
Dr. Lashaune Stitt serves as Director of Equity and Access at Future of Schools, with over 23 years of experience working with young people and adult learners from Pre-K through higher education, Dr. Stitt has served in various capacities throughout her career from classroom educator to administrator, building culturally responsive curriculum in diverse settings along the way.
Stay in-the-know with innovations in learning by signing up for the weekly Smart Update.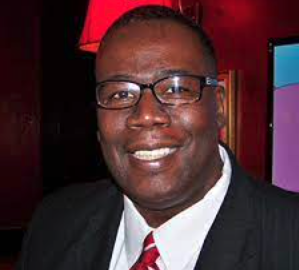 Antonio B. Boyd, Ed.D. serves as President and CEO of the Think Tank Consulting Group, LLC. A national management, development, and public affairs company specializing in the education, non-profit, government and public health sectors.