Five Do's and Don'ts of Today's SEL
By: Patrick Cook-Deegan
Educators and legislators have widely acknowledged the urgent need for social and emotional learning (SEL) in schools.
The American Rescue Plan Act specifically names SEL as a recommended use of funds, and the US Department of Education has advised schools to consider students' social, emotional, and mental health needs as part of their reopening plans. Additionally, the American Association of School Administrators has promoted whole-child approaches and SEL integration and states nationwide have passed bills to bring awareness to mental health in schools. However, school counselors are stretched thin and cannot meet students' needs on their own.
From my years as a public school teacher, I know that asking teachers to develop a last-minute SEL curriculum is not a solution to the mental health crisis schools face. I also know that many schools still consider SEL a nice-to-have addition to academics rather than an integrated priority.
As schools finish a complicated year, we must recognize that the pandemic has caused unprecedented interruptions to education. At the same time, it has created a tremendous opportunity for schools to rethink how to best serve young people.
Based on my time teaching SEL in Oakland public schools and coaching hundreds of other school leaders on effective campus-wide SEL implementation, here are some tips for maximizing SEL for your students:
DO maximize advisory time
Roughly 50% of schools have advisory, homeroom, or similar classes that could support SEL and preventative mental health measures, but these classes are often underutilized, most commonly used as study halls.
If schools invest in curricula that attend to students' social and emotional needs, interests, and goals, advisory can become a place where students develop competencies that support their academic achievement and overall well-being.
DON'T assume SEL will happen without guidance
For school administrators, a first step in addressing mental health is to provide teachers professional development on trauma-informed practices and incorporation of SEL into everyday classroom routines.
Teachers themselves should also seek help. They received thorough training to teach their academic subject(s) and will likewise need guidance to teach SEL. Occasional on-the-fly or one-off lessons are likely to fall flat; students won't feel the teacher has created a safe container for what can sometimes be a vulnerable exploration. When teaching SEL, creating and holding space for it on a regular basis makes students much more willing to engage and more likely to grow.
DO address specific concerns of the moment
From a deadly pandemic to racial inequality, climate change, and social and political uprisings, there are myriad weighty issues young people must contend with today. It's critical that educators provide students space and language to discuss these issues, which are shaping their lives and futures.
But in order to do this effectively and sensitively, busy educators need a framework. In the wake of protests surrounding George Floyd, Breonna Taylor, and racial justice last spring, Project Wayfinder designed a Racial Justice Toolkit to help educators engage students in discussions of identity, and equity. The toolkit provided a framework that allowed teachers to facilitate challenging conversations within brave spaces.
And then, there's the pandemic. The psychological effect on adolescents could last years, and students may still be processing trauma. As more school life gradually returns to normal, acknowledging that recent circumstances have been anything but can help students move forward.
DON'T assume homogeneous experiences; invite students to share theirs  
It can be hard for students — especially teens — to open up. Still, it's best not to assume what their experiences have been or that theirs are similar to their peers'. Rather, expect a complex range of experiences and responses.
Educators can model vulnerability by sharing their own relevant stories. The start of the new school year is an opportunity for teachers to share their own challenges from the past year and signal that students are invited to share theirs.
DO ensure your SEL centers identity
Students need to feel safe in order to focus on their learning. To feel that they can meaningfully contribute and engage, students must feel that they have a place not just within their classrooms but also out in the world. We at Project Wayfinder believe that Diversity, Equity, and Inclusion are integral parts of SEL and that culturally responsive education is synonymous with student-centered education.
In order to cultivate a classroom community in which students feel they can be their authentic selves, incorporate texts representing a diverse range of identities and experiences. Engage students in work that helps them acknowledge their strengths, investigate multiple aspects of their identities, and question socially predetermined narratives about those identities.
DON'T assume all SEL is relevant to all students
The SEL movement is historically white-dominated. Many existing curricula reflect the values and lived experiences of their creators, not necessarily those of ethnically or culturally diverse students.
To center your students in SEL, ask them for feedback on lessons. Empower students to co-create their learning experiences to foster a greater sense of agency and purpose.
DO seek out well-informed SEL curricula and practices
Not all SEL curricula are alike, and not all may be worth your time. Make sure the SEL curricula and practices you bring into your school are evidence-based and/or university-backed.
CASEL endorses SEL curriculum that is SAFE: Sequenced, Active, Focused, and Explicit. You may ask yourself whether the SEL curriculum you've chosen or created meets similar standards.
DON'T expect teachers to make their own SEL curriculum
Administrators shouldn't assume that professional development alone is enough for teachers to implement robust SEL offerings. In order to fully meet students' needs, educators will likely need ongoing training, resources, and an easy-to-implement curriculum.
DO act soon
If schools are committed to addressing their students' mental health needs, they will need to reserve time and funds to create SEL plans and ensure that teachers have the training and tools they need to implement them.
Investing in comprehensive, evidence-based curricula like Project Wayfinder's Belonging and Purpose Toolkits can kickstart summer and fall SEL by helping students build community post-pandemic and give them the framework they need to pursue personally meaningful goals for the rest of their lives.
DON'T wait until the last minute
Schools developing their own SEL may empower teachers to collaborate over the summer to create a curriculum using free resources like Learning for Justice. Whether schools invest in curricula or create their own, teachers will need time to prepare to teach it. Either way, the sooner educators start, the more prepared they'll be to welcome students back to the classroom with meaningful plans in place for the coming year.
For more, see:
---
Patrick is the Founder and CEO of Wayfinder and a longtime adolescent educator. Over the last decade, he has launched and led a number of youth development organizations, including Inward Bound Mindfulness Education, the leading organization for teen mindfulness.
Stay in-the-know with innovations in learning by signing up for the weekly Smart Update.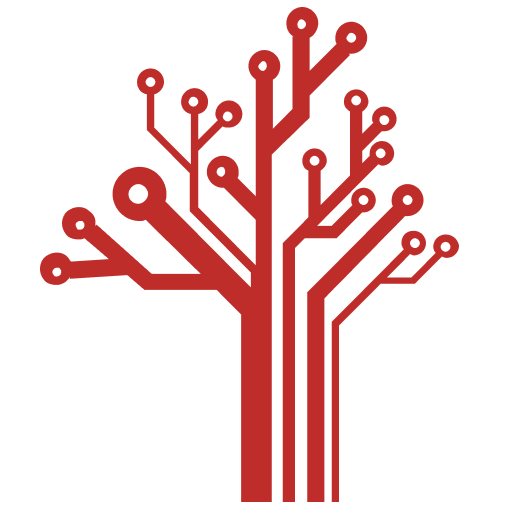 Getting Smart loves its varied and ranging staff of guest contributors. From edleaders, educators and students to business leaders, tech experts and researchers we are committed to finding diverse voices that highlight the cutting edge of learning.