What Students Can Teach Us About Online Learning
By: Michelle Montgomery
In spite of virtual classes posing difficulties for many teachers and students amid COVID-19, remote education is a trend that studies suggest is likely to last in some form post-pandemic.
According to research conducted by the World Economic Forum, when students have reliable internet and computer access, online learning has been shown to increase student's retention of information and save educators and students time, suggesting the changes coronavirus has caused might be positive and here to stay for many.
So, how can educators use this new insight to their advantage to ensure maximum student benefit?
Society for Industrial and Applied Mathematics (SIAM), for one, has seen first-hand the benefits of remote student collaboration. As organizers of the popular MathWorks Math Modeling (M3) Challenge – an annual internet-based, intensive math modeling competition that draws the participation of thousands of high school students across the U.S., and sixth form students in the U.K. – SIAM has watched students thrive by using innovative online resources and collaboration tools that help open their eyes to new educational opportunities, while working and competing as teams, regardless of geography.
Still, based on a recent survey conducted by SIAM to which 1,060 16- to 18-year-old participants of the M3 Challenge responded, students, suggested there is room for improvement when it comes to online learning. They particularly identified subjects such as science and math as being the most challenging courses to learn online.
Here are the five main areas where the students – the vast majority whose education transitioned online to some degree amid the pandemic – said teachers can make virtual learning of math courses more effective:
Use visual tools and videos to explain math concepts (55 percent).
Record classes for students to review later (53 percent).
Better use technology and digital programs to explain math concepts (52 percent).
Provide one-on-one online sessions with students to answer questions and ensure they understand concepts (37 percent).
Explain concepts using real-world examples (31 percent).
They also provided advice for other students, sharing what they think is the key to online learning success. They recommended that students:
Establish a daily schedule and stick to it (70 percent).
Attend all virtual classes and keep up with schoolwork (63 percent).
Connect socially with friends, even if virtually (46 percent).
Exercise frequently and eat well (45 percent).
Have a designated place to "attend" virtual classes (39 percent).
Take frequent breaks (36 percent).
Interestingly, one in three of the students queried said they would like to see an online component to their education post-pandemic – either full-time or part-time. While 73 percent of the students queried said they don't learn as well virtually, nine percent said they learn better online and 19 percent say they find no difference in their ability to learn either way.
Of course, even those who favor online learning recognize it has drawbacks. According to the majority of students, it's hard to stay focused (76 percent) and it can feel lonely or isolating due to the lack of in-person social interaction and connection to other students (66 percent). Almost half of the students said the main disadvantage is the lack of face-to-face interaction with teachers, 42 percent think teachers tend to assign more projects so the workload can be heavier, and 40 percent said the explanation of assignments seems less thorough.
On the positive side, most of the students appreciate the time savings (traveling to and from school, moving between classrooms, etc.) virtual classes provide, leaving extra hours for studying and other activities. They also value being able to get more sleep and occasionally having a more flexible schedule. Almost one-third said they see the advantage of having one's own private learning environment at home, saving money (on transportation, clothing, etc.) and, in some cases, being able to review recorded classes later if needed.
The majority of those who said they perform better virtually versus in-person credit the fact that they get more sleep at night and feel more rested since they don't have to commute to school (72 percent), and they can relax more during breaks, so they tend to concentrate better in online class (61 percent). More than one third said they're better prepared for class since they're forced to be more responsible due to the independent nature of online learning, they have less social pressure so can focus better in class, and they can more easily focus on what the teacher is saying since they're less distracted by others in the class.
Students who perform better in person said that it's harder to get motivated to learn virtually (83 percent) and they prefer live, face-to-face interaction (72 percent). They also said there are more distractions at home so it's harder to focus (70 percent), and they're less likely to make a connection with the teacher and ask questions in a virtual class (61 percent).
Regardless of predictions for the future of online learning, as we get past the pandemic and the world returns to a "new normal," current reports suggest that distance learning still has a place in the educational system.
However, the World Economic Forum research suggesting benefits to online learning hinges on students having reliable internet and computer access, and it is no secret that the digital divide is a reality that leaves many students at a disadvantage. In fact, it is believed that more than 19 million Americans lack broadband services, whether due to socioeconomic status or remote geographies. What's more, the cost of computers can be prohibitive for low-income groups, making remote learning an impossibility. For others, shared home computers and workspaces are also a barrier to educational success. The pandemic has made the divide even more prominent as many companies and schools pivoted online, disadvantaging even further those who already struggled with access.
This problem has no easy solution and it requires innovative thinking and careful analysis. Making the digital divide the centerpiece of the 2021 MathWorks Math Modeling Challenge hopefully put a spotlight on some of the issues. And having thousands of high school students think about what the important facets are, quantify the issues and establish mathematical relationships, and try to provide insight and tools for future decision making, could be inspirational. SIAM intends to reach out to internet providers and government agencies to share winning papers.
While it is important to be cognizant that adequate access to the internet and computer devices for students is not currently a reality across the board, there is a growing awareness of the need for resources to be directed toward internet infrastructure and universal access to information and connectivity worldwide. This bodes well for future prospects of virtual education.
It's clear that while all students learn differently – as studies such as the SIAM survey show – there is a role online learning can play for many students.
For more, see:
---
Michelle Montgomery is MathWorks Math Modeling (M3) Challenge program director at Society for Industrial and Applied Mathematics (SIAM), an international organization that helps build cooperation between mathematics and the worlds of science and technology to solve real-world problems through publications, conferences, and communities.
Stay in-the-know with innovations in learning by signing up for the weekly Smart Update.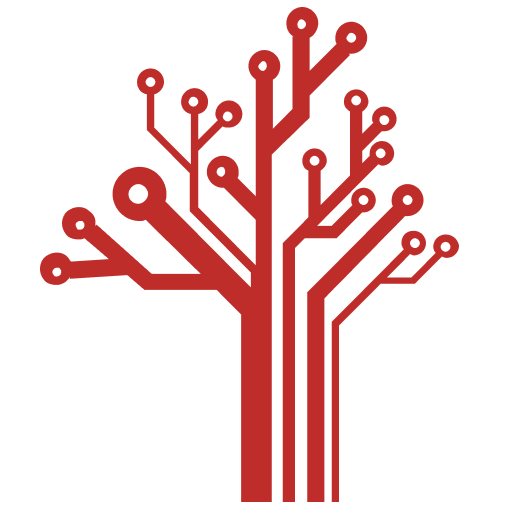 Getting Smart loves its varied and ranging staff of guest contributors. From edleaders, educators and students to business leaders, tech experts and researchers we are committed to finding diverse voices that highlight the cutting edge of learning.